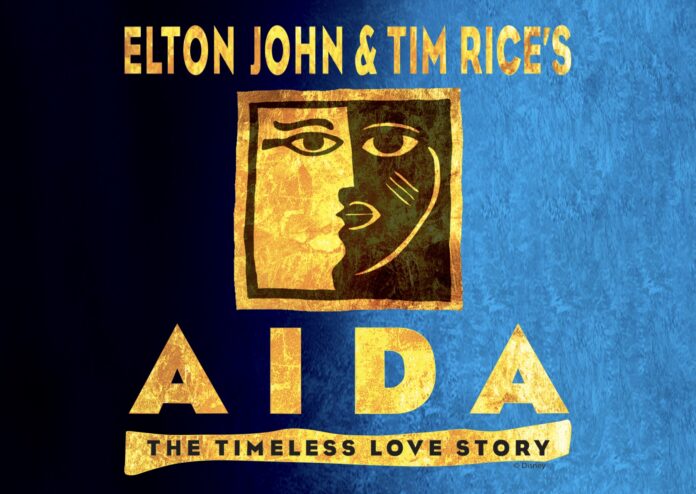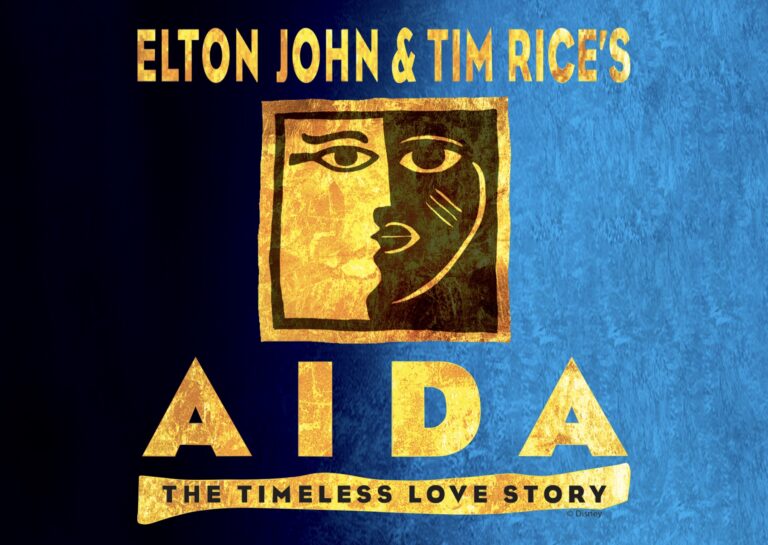 Celebrate Valentine's Day weekend with one of the best love stories of all time: Elton John and Tim Rice's AIDA. Lyric Stage is proud to celebrate Black History Month with this Tony Award®-winning musical. AIDA runs February 15-19 at The Majestic Theatre in downtown Dallas.
Directed by Sasha Ada Maya, this classic musical tells the tale of an enslaved Nubian princess. She finds her heart entangled with an Egyptian soldier who is engaged to the Pharaoh's daughter. As their forbidden love blossoms, Aida is forced to choose between her responsibility to her people and the love of her life.
VIP Romance Package for AIDA
Lyric Stage is offering an Orchestra VIP Ticket for $100 for a special romance package. It includes orchestra pit seats plus an exclusive champagne meet and greet with the cast after the show. It's not only the best seats in the house, but also the perfect way to celebrate Valentine's Day with someone you love.
Show times are Thursday, Friday, Saturday, and Sunday at 7:30 p.m. and Saturday and Sunday matinees at 2:30 pm. Tickets cost $20-$100 and can be purchased online at ticketdfw.com or by calling the box office at 214-871-5000.
AIDA is based on the beloved Verdi opera of that name. The timeless tale of love, loyalty, and betrayal is considered to be one of the most epic romances of all time. With music by Elton John, Lyrics by Tim Rice, and a book by Linda Woolverton, Robert Falls, and David Henry Hwang, AIDA was originally produced by Walt Disney Theatrical. The musical ran on Broadway for 1,852 performances, winning four Tony awards during its run.
Sasha Maya Ada Directs
Sasha Maya Ada directs a cast that includes the following: Rachel Nicole Poole as Aida, Ryan Michael Friedman as Rademes, Jayden Russell as Amneris, John Tillman as Zoser, Natassia Dominique as Nehebka, Maxton Rhys Sims as Mereb, and Ivan Jones as Amonasro. Jessica Webba, Octavian Lewis, Alena Cardenez, Tychelle Bearden, Monkevis Edwards, Antavius Draugh, Devin Johnson, Jacob Sewell, Pratiksha Tonpe, Taylor Williams, Maya Hernandez Pearson, Hayley Meyer, Sydney Cornelius, Arianna Reed, Thi Le, Alyssa Melton, and Sabrina Daly are featured in the ensemble.
Catherine Carpenter Cox serves as Executive Producer and Andy Baldwin serves as Executive Artistic Director.
Lyric Stage, a Dallas-based 501c3 not-for-profit professional musical theatre company, was established in 1993 by Founder Steven Jones with the mission of developing and preserving the musical, a uniquely American art form. In its 25+ year history, Lyric Stage has produced over 125 productions, which includes 21 world-premiere musicals and 2 Off-Broadway shows. For more information, visit lyricstage.org