Cedar Hill "Embrace the Amazing" On World Autism Day
CEDAR HILL – World Autism Awareness Day aims to shine a light on autism to increase awareness about people, particularly children who have autism.
The Cedar Hill Independent School District did just that last week hosting an autism awareness celebration.
Alva Walker, Executive Director of Special Education at CHISD who took part in the celebration said "Cedar Hill ISD dedicated April 5, 2021 as a day of observance for World Autism Day. The theme was Embrace the Amazing."
Currently in CHISD, over 38 percent of the special education population are students with an eligibility in the area of Autism.
And so, Walker said "we wanted to celebrate World Autism Day in a very creative and engaging way."
District-wide there were t-shirt fundraiser events with over 125 shirts sold. Walker said one campus had a virtual walk, and the city of Cedar Hill had a virtual 5k.
"The city fire department came out to our Drive-Thru parade and had the fire trucks for the students," Walker added.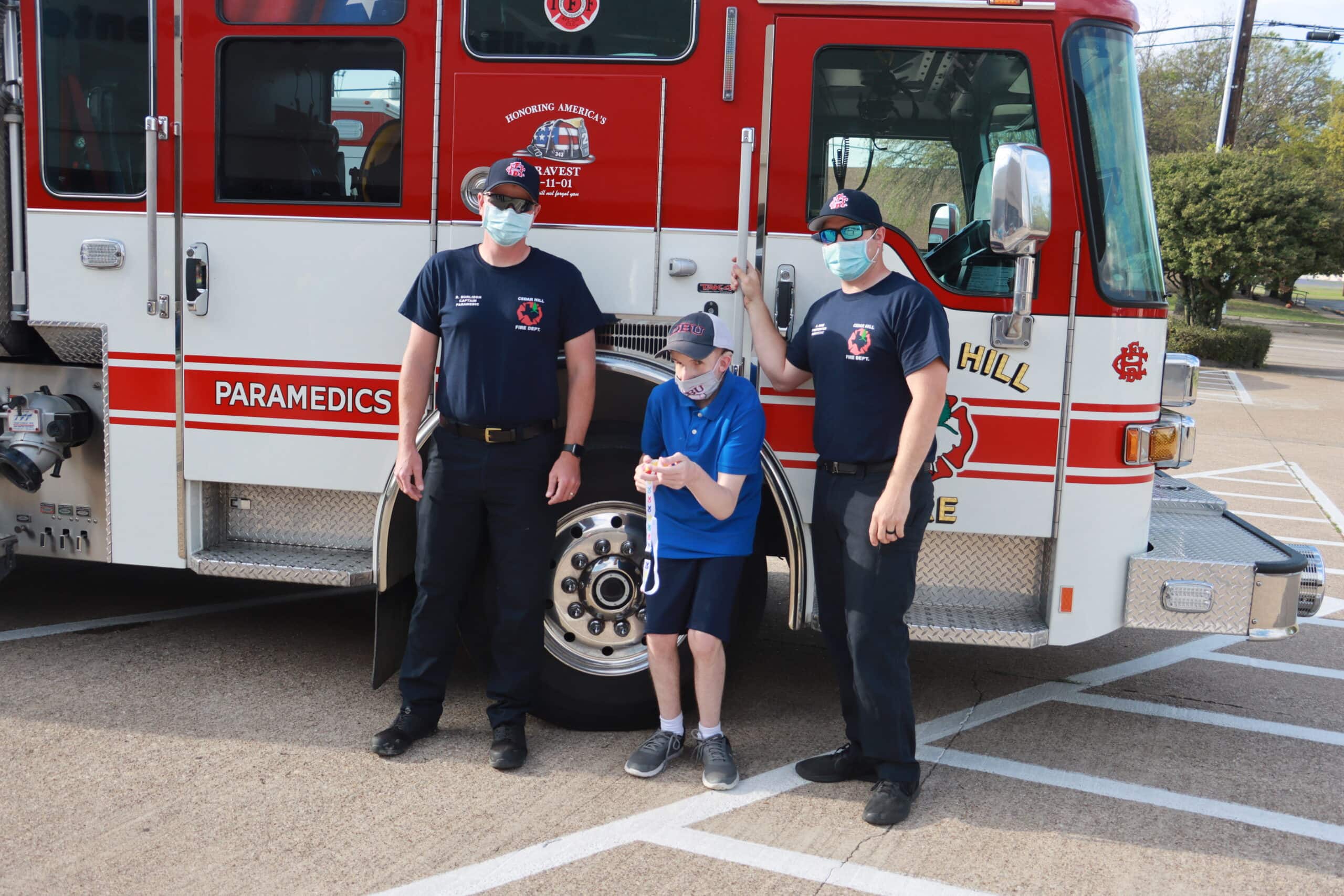 Walker confirmed that currently Cedar Hill ISD does serve students with Autism based on their individualized educational plan. This is then integrated through the general curriculum.
Walker, who has over 20 years of experience in Special Education said she has a real interest in shedding light on autism and "true heart for students with disabilities."
How Cedar Hill got involved in World Autism Awareness Day
Cedar Hill ISD got involved in World Autism Day due to the City of Cedar Hill's month long observance and virtual 5k this year. That event has been designed to raise funds for the adult students in the Special Olympics.
As for Cedar Hill ISD, after the community event held last week at the L. Kim Lewis building, the ISD asks the community to remain aware of these such programs.
"We plan to continue to educate the school community on Autism," Walker concluded and confirmed there will be additional events such as this in the future annually.