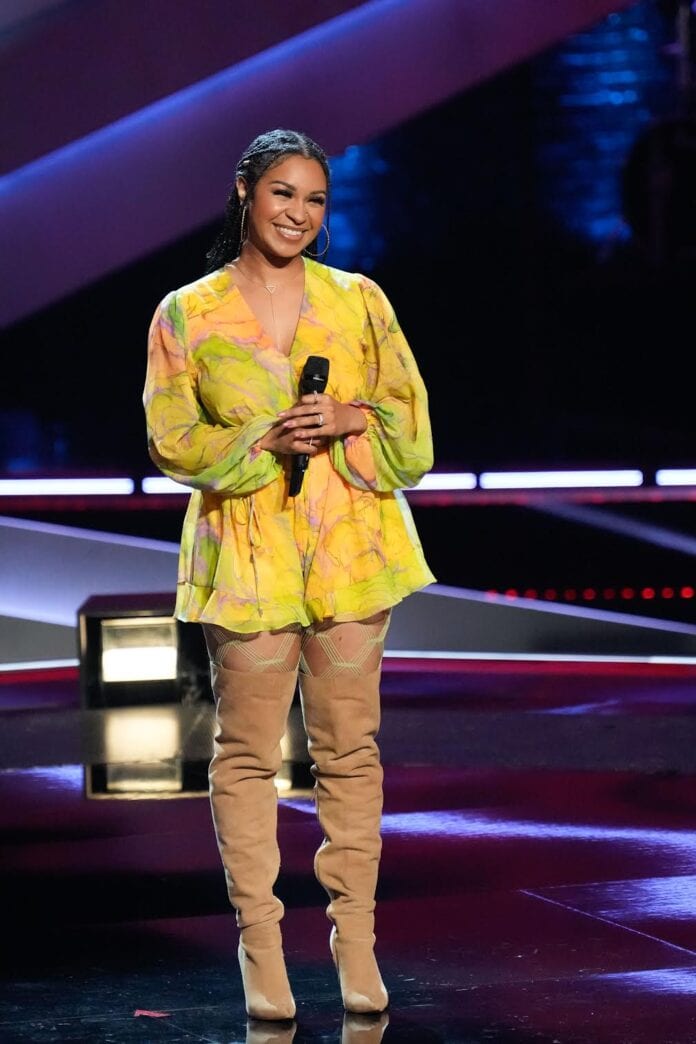 (CEDAR HILL, TEXAS) Imagine having John Legend as your music teacher.
That's the reality that Azan Hyson, a Cedar Hill High School Class of 2013 Graduate, is living in right now as a contestant on NBC's "The Voice", Season 24.
"He's absolutely amazing," Hyson said. "He's so down to earth and genuine. I was so nervous meeting him. Seeing how calm and genuine he was really surprised me. He's so encouraging, and I'm having an amazing time working with him."
Hyson, who goes by the stage name Azan Hysn, is one of 14 singing contestants on Legend's team. The other judges this season are Gwen Stefani, Niall Horan and Reba McEntire, and there are a total of 56 contestants.
The third time was a charm for Hyson, who auditioned for "The Voice" while she was enrolled at Dallas College-Cedar Valley and the University of North Texas.
"It's heartbreaking when you don't get the answer you're looking for," Hyson said. "I auditioned again and again. This time, I made it through, and now, we are here."
Obviously, Hyson wants to advance as far as possible on the show, but regardless, she believes it will positively impact her career.
"Being a contestant on "The Voice" has given me the outlet and the exposure I've felt I've always needed," Hyson said. "I've had almost 500,000 views, and I'm reaching for a million, maybe more."
Hyson has been singing since she was 12 years old. She moved to Cedar Hill as a high school sophomore in 2010.
She found a warm welcome in Longhorn Nation and immediately joined the choir and the Highsteppers.
"I'm so proud of that," Hyson said. "We had some of the hardest teachers, but they encouraged us to be the best version of ourselves."
Hyson still lives in the Dallas area and recently attended her 10-year CHHS Class Reunion.
She continued her musical career at Cedar Valley as a member of the Jazz Ensemble. At UNT, she majored in Biology with minors in Music and Chemistry.
Although she loved biology, Hyson set her sights on making it in the music business. She wrote her own songs, sang background vocals for fellow artists and started a YouTube channel. Eventually, Hyson joined a local band, "Common Ground," and performed weddings and other special events. Hyson loves dancing as well and performed on B2K's Millennium Tour.
Hyson describes her music as "wanting to make people feel good" with a relaxing mix of R&B and soul.