"Celebrate & Honor" is the motto of Branson, Missouri's annual Veterans Homecoming Week Nov.5-12. Branson is known for entertainment and joyful gatherings all year, the city is dedicated to celebrating the contributions and sacrifices of America's military during Veterans Homecoming Week..
The camaraderie you want, the respect you deserve, further defines the special nature of this annual event. Generations of veterans reunite to share memories, pay tribute to those who came before, and receive a grateful nation's appreciation for their service. Veterans Homecoming Week includes several performances — some by artists who also served in the military.
Veterans Homecoming Week
The Veterans Homecoming Week kicks off with a free Veterans Celebration Show at 2 p.m. Sunday, Nov. 5 at the new Freedom Encounter Theater. A variety of entertainers will deliver thanks to those who served. Opening ceremonies will follow at 5 p.m. at the Americana Theater.
On Nov. 6, the newly remodeled Clay Cooper Theatre will host its Veterans Show following its rollicking Hot Rods & High Heels 1950s revue. T tickets for the 10 a.m. show will reserve seats for lunch and the afternoon veterans show. (While lunch and the Veterans Show are free, seats are not guaranteed without an advance ticket purchase for the 10 a.m. show.) For tickets, call 417-879-6060.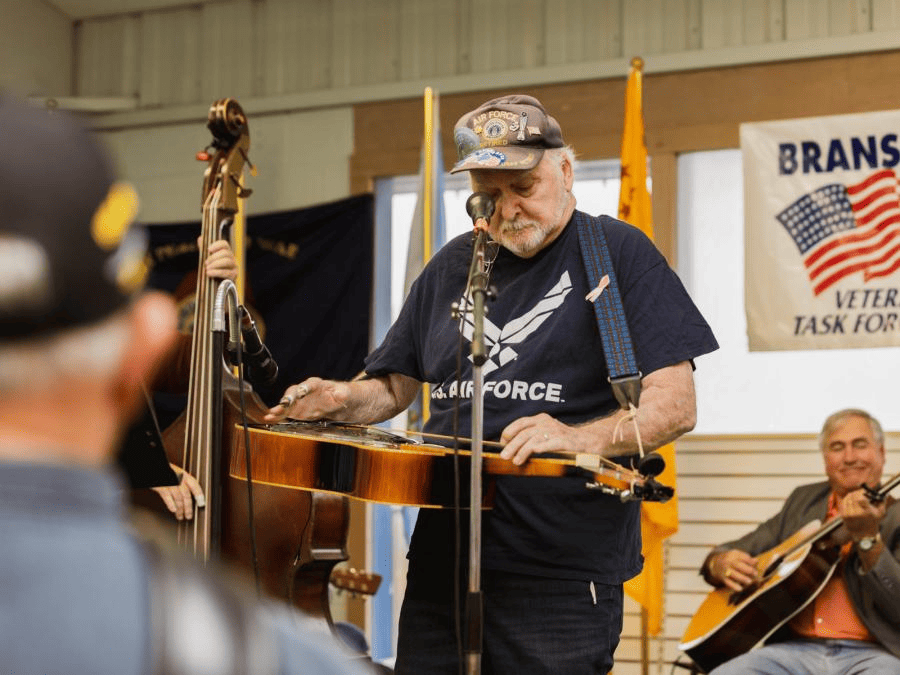 Veterans Tribute Show
The 14th annual Tribute to Veterans show will be Nov. 9 at the Mansion Theatre. The preshow begins at 8:30 a.m., followed by the main event, hosted by Barbara Fairchild and Roy Morris, at 9 a.m.
Several top Branson attractions also feature proud veterans. America's Got Talent finalists the Duttons, a three-generation family of musical virtuosos, includes Duttons CFO and rhythm guitar player Dean Dutton, the family patriarch. He was a member of the Army National Guard activated by President John F. Kennedy during the Berlin Crisis in 1961. The Duttons' high-energy shows take place at Dutton Family Theater; visit theduttons.com for information.
The youngest brother in SIX, the a cappella "orchestra of human voices" that has wowed Branson audiences since 2006, joins his five siblings during the second half of their show to sing a special tribute to veterans. Army veteran Charles Knudsen served in the 3rd U.S. Infantry Regiment's Caisson Platoon, the equestrian unit charged with laying soldiers to rest in Arlington Cemetery. For information about their award-winning show at Dick Clark's American Bandstand Theater, visit thesixshow.com.
Legends in Concert for Veterans Homecoming Week
Dick Clark's American Bandstand Theater is also where Legends in Concert pays homage to both late and living musical luminaries like Pat Benatar, Willie Nelson, Brooks & Dunn, Adele, Reba, Elvis, Michael Jackson and many others. Both Johnny Cash and Waylon Jennings are evoked by U.S. Army veteran Shawn Barker, who served in the Persian Gulf from 1992-94. Barker is renowned for his version of Cash's "Ragged Old Flag."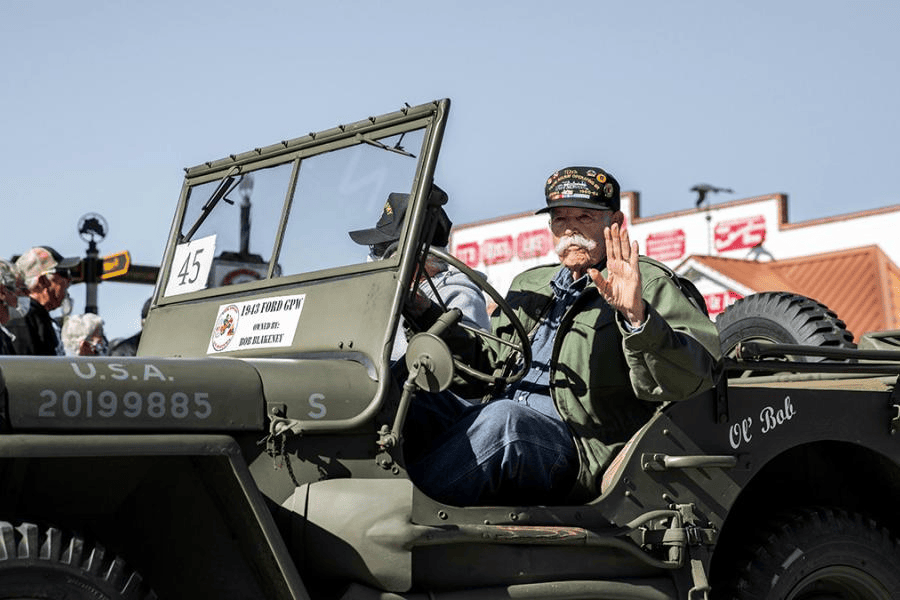 Keith Allynn, star of A Neil Diamond Tribute, one of Branson's most popular shows, is also a veteran. His entire horn section: trumpeter Jay Daversa, sax player Bill Reder and trombonist Jay Parks are also veterans. They perform at God and Country Theatre, with shows Nov. 6-9.
The Americana Theatre is also where veteran Josh Carroll serves as emcee, vocalist, guitarist and pianist in America's Top Country Hits (with performances Nov. 6, 8 and 11) and as guitarist, vocalist and straight man in CJ Newsom's Classic Country & Comedy show (Nov. 5, 7 and 9). This busy performer also can be seen in #1 Hits of the '60s at Clay Cooper Theatre (Nov. 5, 7, 9 and11).
Branson is Top Veterans Destination
Branson proudly serves as a top destination year-round for veterans and active-duty service members. The city strives to show military members past and present the gratitude and respect they deserve. Branson honors their service with memorials, museum exhibits, performances and other acknowledgement of their dedication and sacrifices. For more information about Veterans Homecoming Week, visit ExploreBranson.com/Veterans.