Fall has finally arrived in North Texas, with cooler temperatures and Daylight Savings Time making us Fall Back on Nov. 5. Local restaurants offer heartier menus to handle those colder weather appetites. Listed below are a few new fall menu items, including the White Rhino Coffee Shop in Cedar Hill, Waxahachie, and eight other locations.
White Rhino Coffee Shop
Chumpkin: Fan-favorite pumpkin spiced chai latte, a delightful fall beverage that combines warmth of a traditional chai latte with the comforting flavors of pumpkin spice. Add a shot of espresso for a "Dirty Chumpkin." Caramel Apple Cider: Vermont apples, aromatic cinnamon, and luscious caramel combine for a delectable Caramel Apple Cider that encapsulates the very essence of fall.
Campfire Latte: With perfectly balanced notes of chocolate, graham crackers, marshmallows, and nutmeg, for a symphony of flavors that captures the essence of cozy evenings spent by the fire. NTGD Blue Chai: Drink up and give back with our butterfly pea powder chai latte. $1 of each Blue Chai sold will be donated to the shop's local community partner.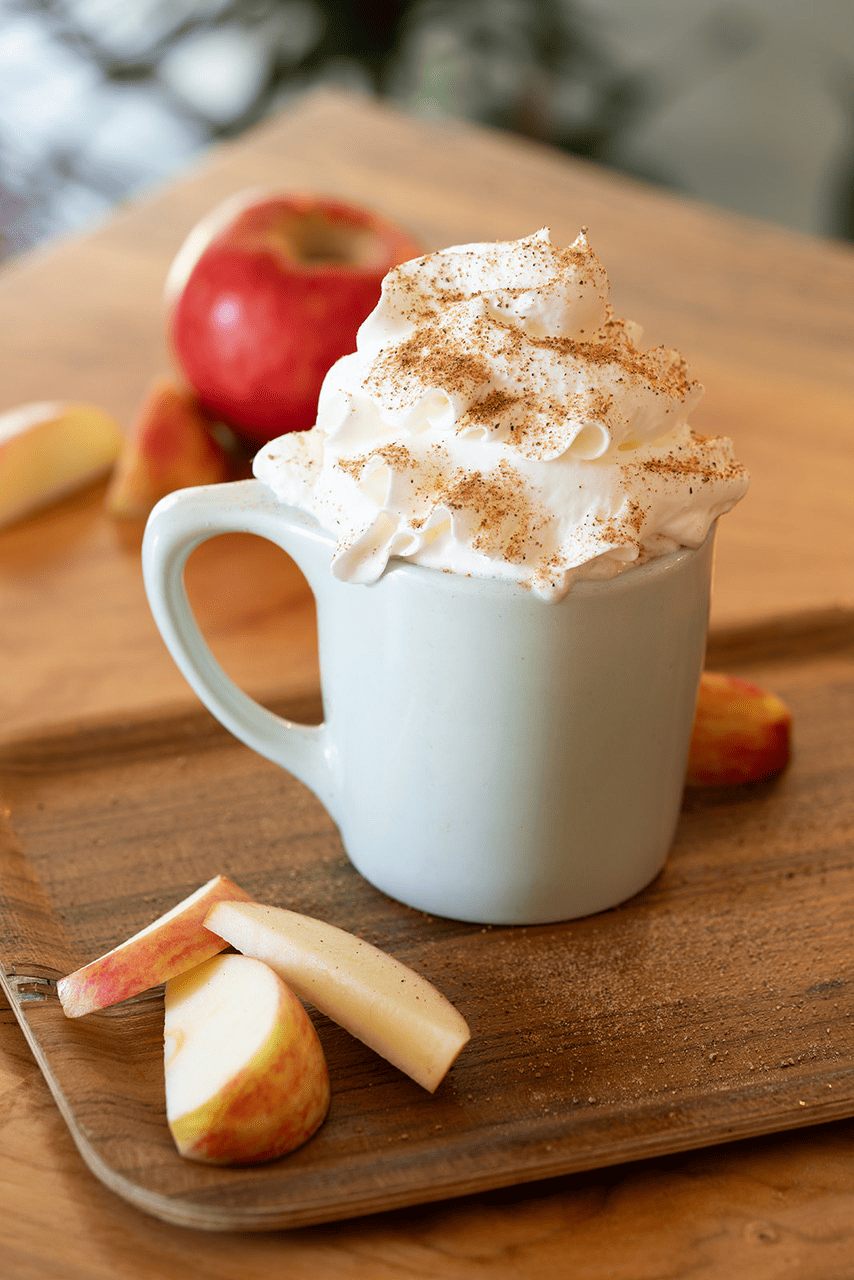 White Rhino will also serve a few seasonal snacks. These include the delicious, scratch-made Pumpkin Loaf, the Spiced Krispie Treat with gooey marshmallows, rich chocolate drizzle and graham cracker crumbs, and the Pumpkin Whoopie Pie made with soft, spiced pumpkin cake, a maple frosting filling and white chocolate drizzle. There's also the Caramel Apple Tart, a delectable combination of caramelized apples, cayenne-spiced streusel topping, and maple-habanero glazes, the Whiskey Peach Pop-tart, and the Pear and Pecan Salad. For information, or to find the White Rhino nearest you, visit whiterhino.com.
La Madeleine French Country Cafes
Starting this fall, La Madeleine Dallas-Fort Worth cafés are offering baked pasta dishes. Starting at only $9.99 and available for the rest of the year, the baked pastas feature three different variations each served with a sea salt baguette: Four-cheese: Four-cheese sauce over penne, makes a great side dish. Bacon & Broccoli: Four-cheese sauce over penne, broccoli and bacon; and Chicken Cordon Bleu-Four-cheese sauce over penne, chicken and diced ham, are heartier, one-dish meals that will satisfy any appetite.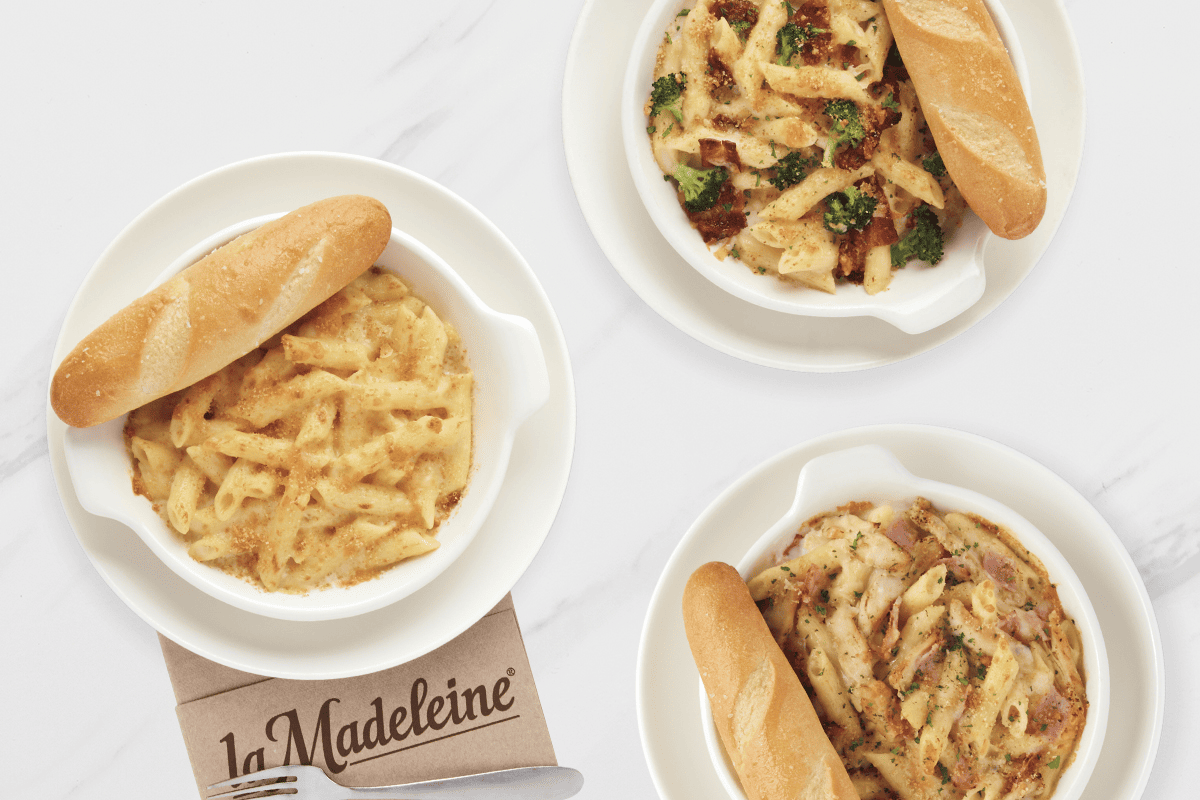 After trying all three of the baked pastas, my hands-down favorite was the flavorful and protein-packed Chicken Cordon Bleu, picked up from the Arlington Parks Mall La Madeleine. To find your closest La Madeleine, visit lamadeleine.com.
Bone Daddy's Ready for Fall
The low-country BBQ restaurant has unveiled an exciting transformation this fall, including a newly designed and revamped website and savory additions to the mouthwatering menu. New items include the Fat Daddy Cheeseburger and a slow-cooked BBQ Taco Platter. Bone Daddy's offers delicious, hearty entrees for a night out during the chillier months. To top it all off, Bone Daddy's serves homemade pecan pie, a bourbon peach crumble and banana bread pudding to help you get into the fall spirit. Happy Hour is every Monday through Thursday from 4–7 p.m. and from 2-7 p.m. on Friday. Bone Daddy's House of Smoke menu is loaded with original Texas smokehouse barbecue while staying true to the classics.
Bone Daddy's has two locations in North Texas, with the nearest location to Best Southwest cities just off I-20 in Arlington. Their menu includes Smoked Prime Brisket, Spare Ribs, Pulled Pork, Peppered Turkey, Hot Link Sausage, Brown Sugar Ham, Bone In Chicken, Baby Back Ribs, sandwiches, and more. Visit bonedaddys.com.
Wetzel's Pretzels
Channeling the cozy crackle of a beloved campfire dessert, Wetzel's Pretzels offers fans an indulgent and delicious limited-time menu addition with their new S'mores Bitz. Their iconic pillow-soft, buttery pretzel bitz are drizzled with world-famous Ghirardelli chocolate sauce and then topped with mini marshmallows. A sprinkling of chocolate chips and lightly dusted with graham cracker crumbles unites the warm, savory flavor of freshly baked pretzels with the sweetness of the namesake that always leaves you wanting S'more.
"Building on the success of our wildly popular Choco Churro Bitz, we are eager to share our latest and greatest Ghirardelli-inspired pretzel creation with fans," said Wetzel's Pretzels Chief Operating Officer Vincent Montanelli. "Cooler weather means sweeter treats and after scores of fans wrote in sharing their love for our delectable S'mores Bitz from our Twisted by Wetzel's locations, we knew we had another winner on our hands."
Available through January 14 at participating locations nationwide, Wetzel's S'mores Bitz start at $8.99 and serve as the perfect handheld treat whether you're out shopping or treating yourself to some cozy holiday spirit. Wetzel's Rewards members can score $1 off their first purchase of the S'mores Bitz by using code SMORES in the Wetzel's mobile app from October 30–November 5. Closest Wetzel's Pretzels to us is the Cedar Hill store. For more information, visit wetzels.com.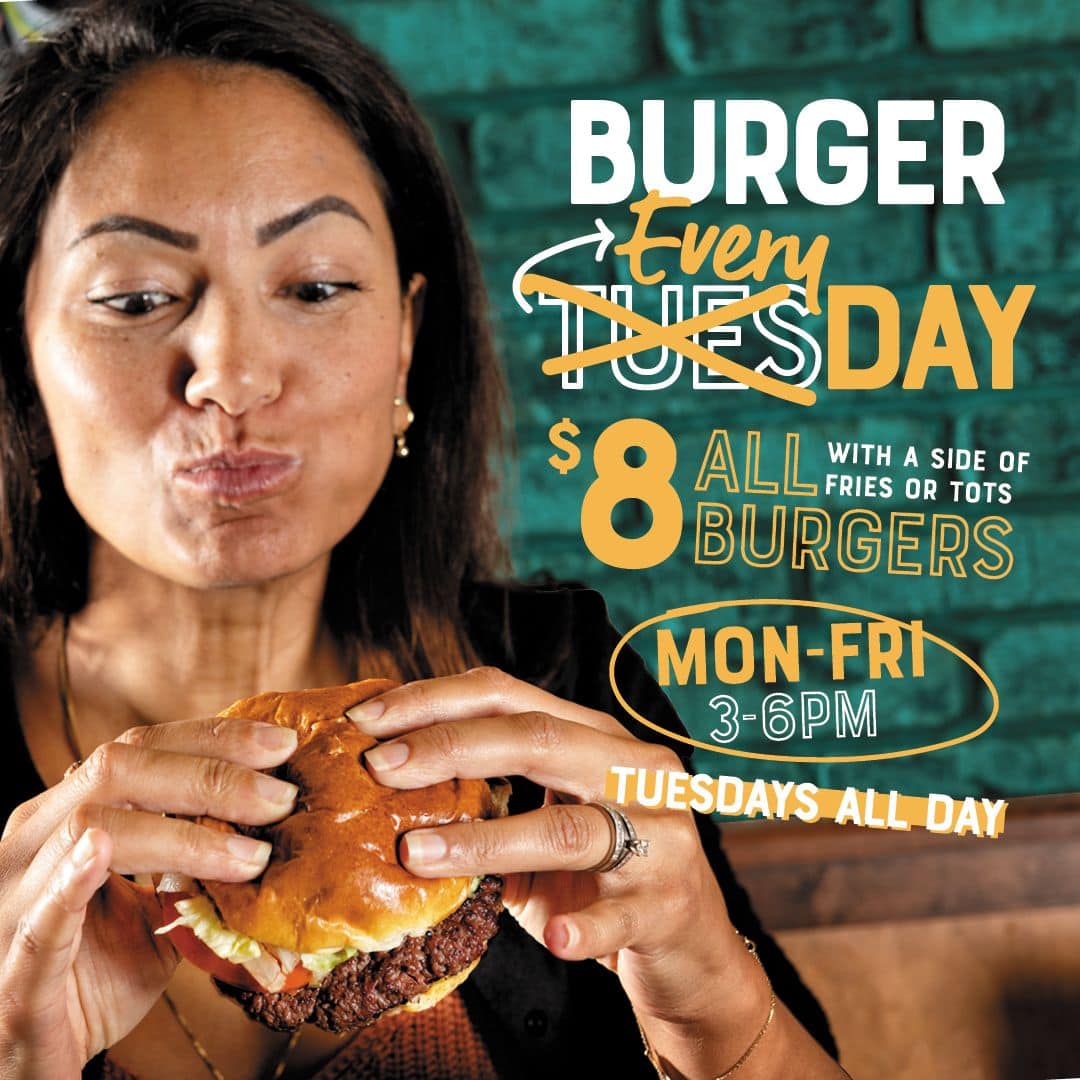 Bar Louie
Good news for Bar Louie diners this fall–their popular Burger Tuesday special is now available Monday–Friday from 3-6 p.m. Enjoy any of Bar Louie's signature juicy burgers with your choice of fries or tots for just $8. Bar Louie also adds daily specials to the fall menu, including: Martini Monday–Available at participating locations, enjoy half-off signature martinis all-day Monday.
Burger Tuesday Everyday Special–Available Monday to Friday from 3-6 p.m. at participating locations, an $8 craft burger with a side of fries of tots. On Tuesdays this unbelievable offer is available all day from open to close. Happy Hour– Monday–Friday from 4-7 p.m., enjoy a variety of specials including $4 domestic drafts, $6 wine by the glass, $7 signature martini's, 50% off select bar bites and more. Saturday & Sunday Brunch – Available at participating locations, celebrate the weekend with $2 mimosas and $15 pitchers from until 3 p.m.
Founded in downtown Chicago in 1990 and headquartered in Dallas, Bar Louie is the original Gastrobar with an award-winning collection of neighborhood bars with a lively, social atmosphere. With 67 locations across the U.S., Bar Louie is known for its signature handcrafted martinis and cocktails, Gastrobar menu of appetizers, burgers, and sandwiches served every day until close. For more information, please visit barlouie.com.