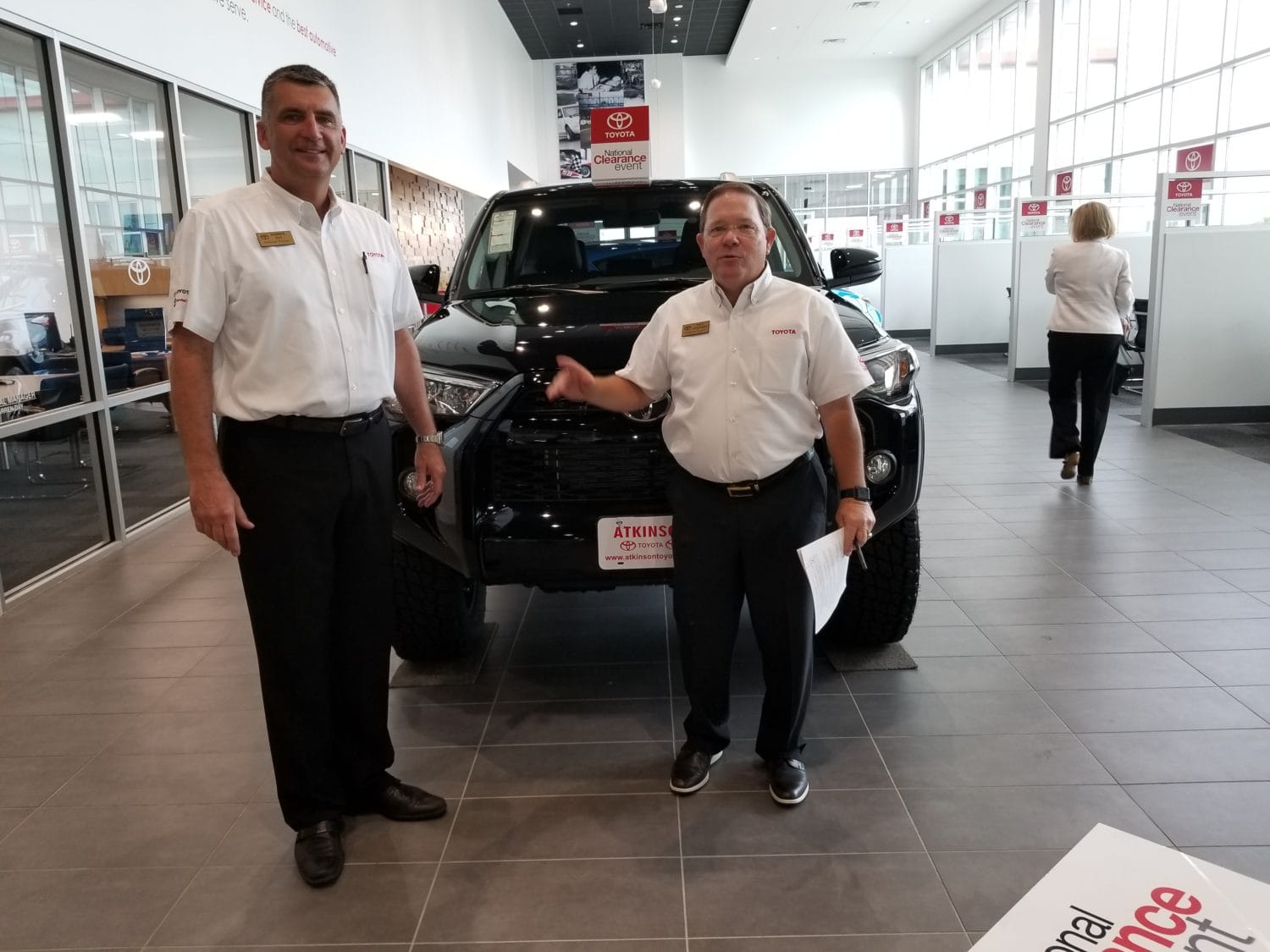 Atkinson Toyota South Dallas Gives Back To Community At Grand Opening Ceremony
Atkinson Toyota South Dallas held a grand opening and ribbon cutting August 25 at their 115,000 square-foot, completely redesigned, modern dealership. Paul Atkinson welcomed a throng of civic leaders and Toyota VIPs to the event. Six local Chambers of Commerce received checks of $5,000 each from the community-minded dealership. Desoto, Duncanville, Cedar Hill, Lancaster, Oak Cliff and Waxahachie Chamber of Commerce received checks.
Owner Paul Atkinson delivered official remarks at the opening, along with Javier Quiros, President of PMG. Proclamations were made by DeSoto Mayor Curtistene McCowan and Dallas Mayor Pro Tem Dwaine Caraway.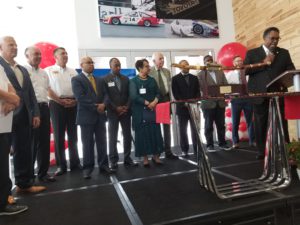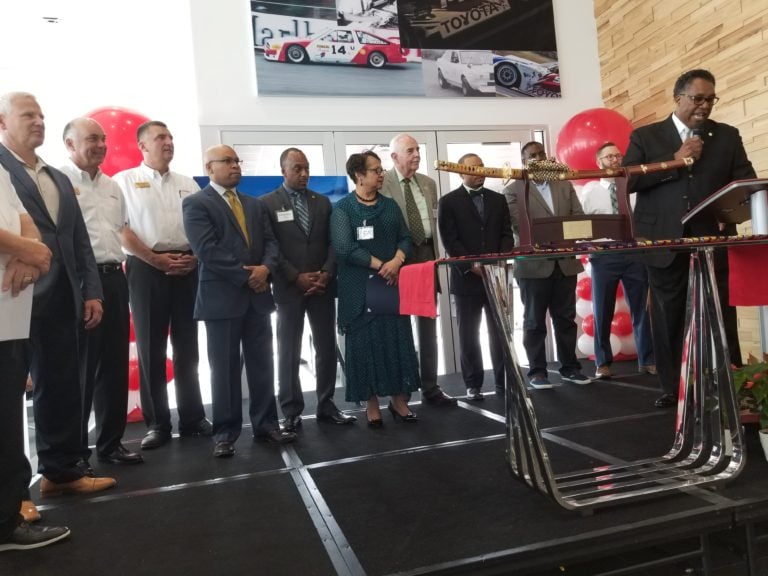 Atkinson said "We are happy to be able to give back to the communities we serve and further invest in these neighborhoods."
Cedar Hill Chamber CEO Randall Chase said, "The community of Cedar Hill and the chamber are very happy to have partners like Atkinson Toyota. Committed to a mission of giving back to the region where they live, work, and play Atkinson Toyota has truly given above and beyond. With a donation of $5000 to each area chamber of commerce to be shared with nonprofits in need, they exemplify what it means to be a community partner. We are looking forward to sharing the love and helping our community thrive with this gift."
"Not only did Atkinson Toyota have a Grand Reopening, but they pledged their continued support of the communities in a Grand way. $30,000 Grand," said Duncanville Chamber of Commerce President Steve Martin.
State Of The Art Showroom Built With Local Labor
Local labor, supplies and materials were used in constructing the new facility, which took 18 months. The LEED certified dealership features a state-of-the-art showroom and even added an upstairs cafeteria area. Air conditioned service departments were also added, along with the expansive indoor sales delivery area.
Atkinson said, "The expanded facility provides even more opportunities to continue providing customers with an exceptional purchasing and service experience. We are deeply invested in the communities in which our employees work and live, and that can be seen through financial donations and our dealership upgrade."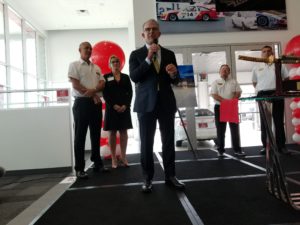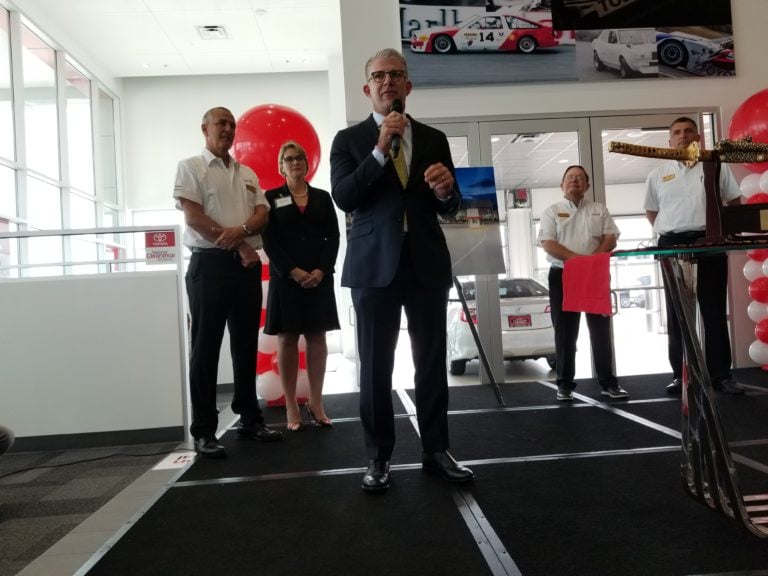 Jeff Parent, President of Gulf States Toyota, also attended the grand opening of Atkinson Toyota. Parent said, "Atkinson Toyota is a vital part of our Toyota family. Their commitment to the South Dallas community, their customers and employees is unparalleled. This is evident in their support of the local community and in their investment in the dealership."
Atkinson Toyota South Dallas General Manger is Darren Day. The newly expanded facility also boasts an expansive selection of vehicles. These include both new and certified used Toyota cars, trucks, SUVs and vans. The dealership is located at 39660 LBJ Freeway South in Dallas. Their showroom is open Monday-Saturday from 8:30 a.m. to 9 p.m. The service center is also open six days a week. Visit atkinsontoyotasouthdallas.com.