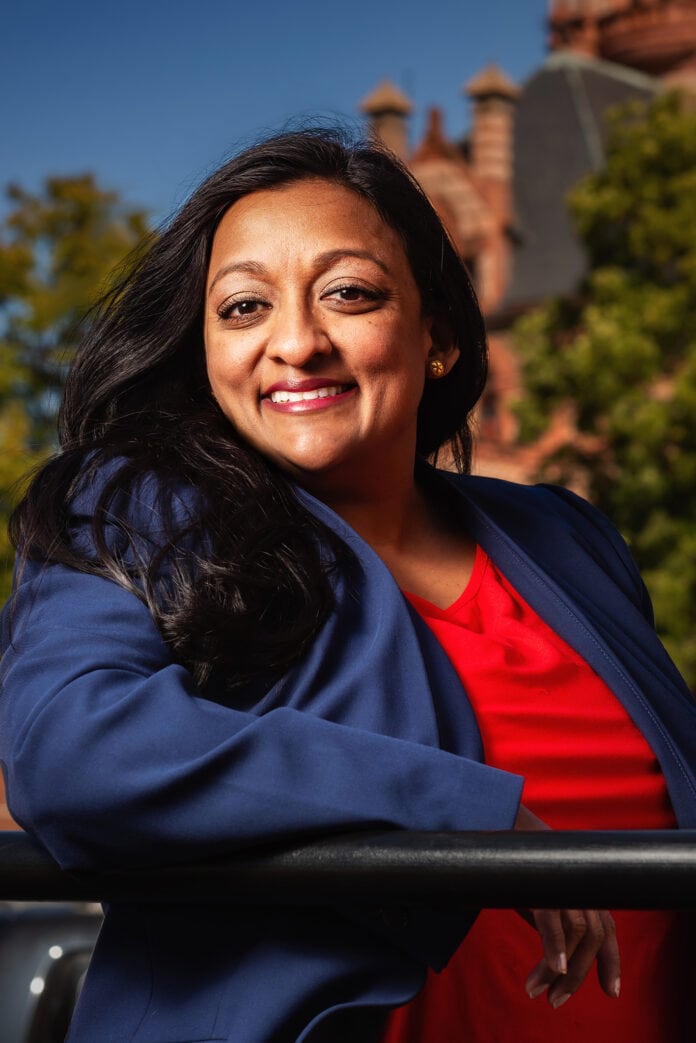 (Midlothian, TX) – Conservative Republican Grace Pandithurai has officially filed to run
for Judge of the 443rd Judicial District Court in the primary election next March. The Ellis county hometown girl and Chief Felony Prosecutor states that she will be your law and order judge, bringing experience the community can count on to the bench, fighting hard to protect the rights of constituents, and upholding the Constitution.
A career prosecutor, Pandithurai just received a Life sentence on the county's first
Trafficking of Persons case. "I am uniquely qualified to enforce law and order as a member of the Ellis County Judiciary," Pandithurai said. "It has been my privilege to advocate for the most vulnerable in our community who do not have a voice."
She promises to bring that experience to the bench, making the courtroom a dignified place for all involved. Pandithurai's platform includes not hesitating to give maximum sentences when the facts and law justify such a verdict.
"I have the experience to get the job done right while maintaining the conservative values our community holds dear. We need judges who have experience, will discern judicial economy for the taxpayers, and who will uphold the rule of law as determined by the Citizens of the United State and the great State of Texas. I am that Judge," said Pandithurai.
Her experience as a conservative, tough, and fair prosecutor sets her apart as the
candidate Ellis County citizens need to represent them in the courtroom. She has specific,
actionable plans to move cases through the court system fairly and efficiently. "The nation has seen the detrimental impact of rogue judges who legislate from the bench; my pledge to you now is to always be fair and to always enforce the law, not try to create it," she said.
Pandithurai's thirteen-year career includes a wealth of experience. She has spent the
majority of that career as a public servant, working as a prosecutor in Wichita Falls and at home in Ellis County. She has also practiced civil family law. A lifelong community volunteer and servant, Grace currently serves as an advisory board member for The Salvation Army of Ellis County and a Board member for Inspire School Programs.
Pandithurai was raised in Ellis County, moving to Midlothian in the 80's. She has her bachelor's degree from Southern Methodist University, masters degree from Dallas Baptist University, and law degree from Regent University.
"This is my home. I love this community, and it's been my honor to serve Ellis County
as a prosecutor for the last nine years. I'm ready to take my commitment to service to the bench, and be Ellis County's next Law and Order Judge."