On Tuesday, September 11, the Duncanville Chamber of Commerce held their annual "911 Evening of Remembrance" at the Hilton Garden Inn in Duncanville.
This annual celebration was initially started by Steve Martin in 2002. Martin was in business in the community and felt that somebody should do something to remember 911. Remembering both those that lost their lives on that tragic day as well as those police, fire and medical personnel who worked so hard to rescue and save lives in New York City, the Pentagon, and the plane crash site in Pennsylvania. They risked their lives to save others.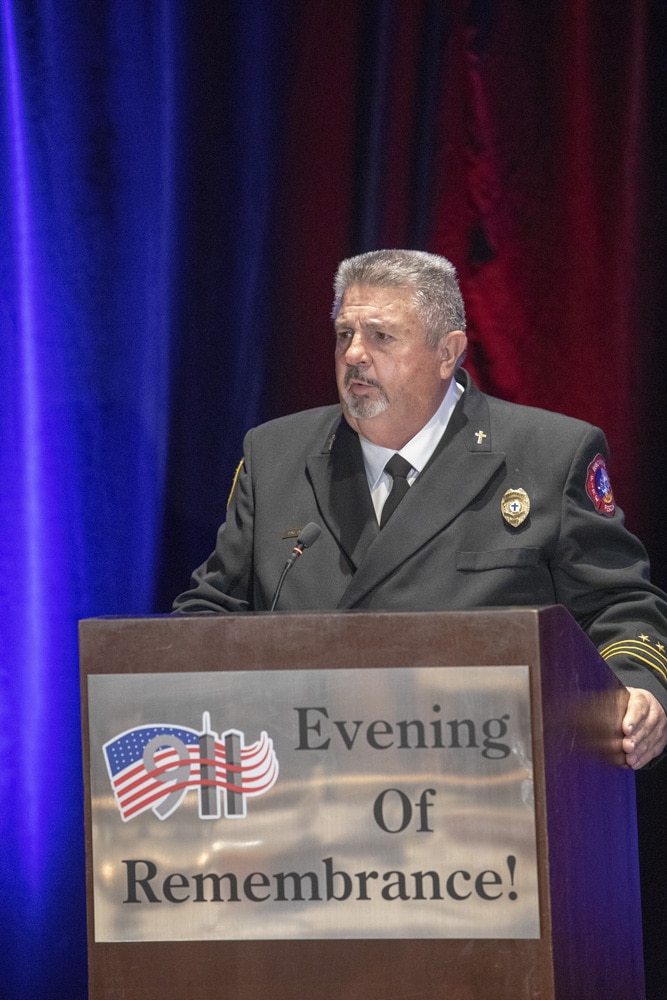 "We honored the police and firemen with a huge BBQ dinner and music under a big tent on Republic Glass and Mirror parking lot," said Martin, who was the owner of the company at that time. The celebration-remembrance continued that way for seven years. But in 2009, Martin sold the business and became President of the Duncanville Chamber of Commerce.
With the encouragement of city leaders and community, Martin decided to have an evening celebration as opposed to a luncheon sponsored by the chamber. The event was christened "911 Evening of Remembrance."
This year's guest speaker was Dale Hanson. Hanson had been the speaker at the first event held five years earlier. Dinner started at 7 p.m. before a packed house. The city chiefs, police honor guard for the flags, special music provided by Monica Saldivar, and bagpipes by Steve Pruitt were all part of the ceremony.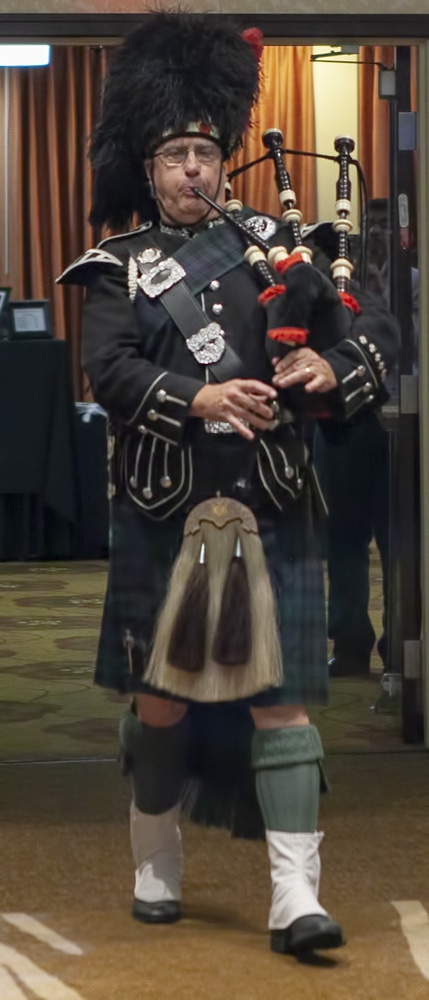 In his speech Hanson summed up what we all felt. As our nation came together during that trying time, America was uplifted in spirit, and held together in our commonality of propose. We should never forget those that perished in the tragedy, nor the first responder who stepped forward to rescue them. Often at the risk and loss of their own lives.
As the program concluded, everyone at our table said what a great tribute this year's "911 Evening of Remembrance" had been, and that Hanson had "knocked it out of the ball park."
Well done, Steve Martin, Chamber, and the citizens of Duncanville! "We will never forget."