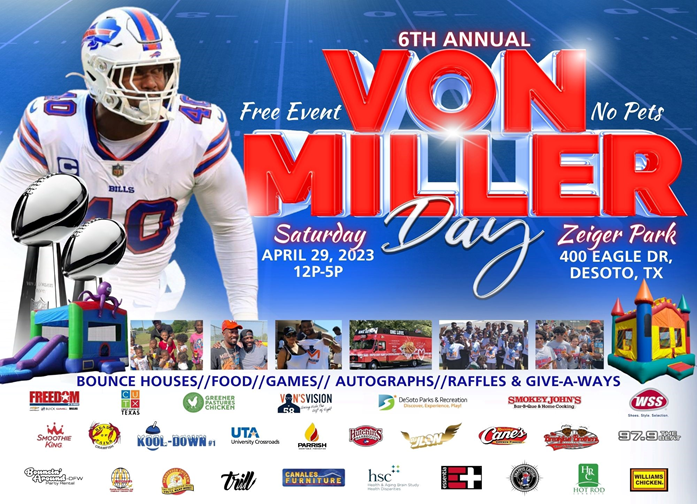 On Saturday, April 29, 2023, DeSoto will celebrate our 6th Annual Von Miller Day at Zeiger Park, 400 Eagle Drive, DeSoto, Texas. The 2-time Super Bowl Champion is hosting one of the largest community festivals. Enjoy bounce houses, games, autographs, raffles/giveaways, and food!
Von Miller has played a consistent and positive role in the life of DeSoto from his early days in pee wee football, while anchoring the Eagles defense at DeSoto HS, during his days as an ag student and award-winning Linebacker at Texas A&M, and through his professional career as a preeminent NFL linebacker who was MVP in Super Bowl 50, won Super Bowls with the Denver Broncos and LA Rams, and who could very well help lead his Buffalo Bills to Super Bowl LVIII in Las Vegas, NV.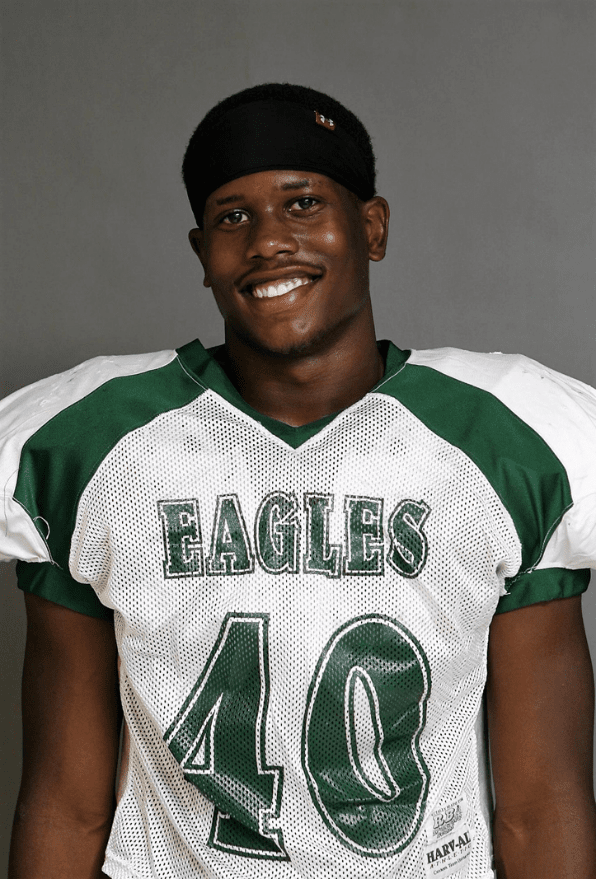 In addition to being an ongoing source of pride for DeSoto, Von has served our youth in need, and those in several other US cities, with millions of dollars worth of free eyecare and eyewear via his Von's Vision Foundation. Miller remembers times as a child when he went to school without glasses. Sometimes classmates made fun of him because of his glasses. Without glasses, it was impossible to see, impossible to get any work done, and with glasses nearly impossible to maintain a positive self-image, which is part of the "why" behind Von's Vision Foundation. Since 2012, Von's Vision has provided more than 5.1 million dollars in vision care and eye wear to over 8,500 kids
Attendees will need to reserve a spot https://www.eventbrite.com/e/6th-annual-von-miller-day-tickets-611211639467 and sign a release form.