Veterans and active military are invited to enjoy complimentary meals at several North Texas restaurants in November, starting with Veterans Day offers Nov. 11 . Here are a few of the offers.
The Cotton Patch Cafe offers veterans and active duty military a free Chicken Fried Steak or Chicken Fried Chicken on Nov. 11, with military ID. In addition, the Texas-inspired restaurant will donate $1 to Homes For Our Troops for every Chicken Fried Steak and Chicken Fried Chicken sold on Veterans Day. The special deal is available during store hours for dine-in only at all Cotton Patch Cafe locations, including the one on Belt Line Road in Cedar Hill.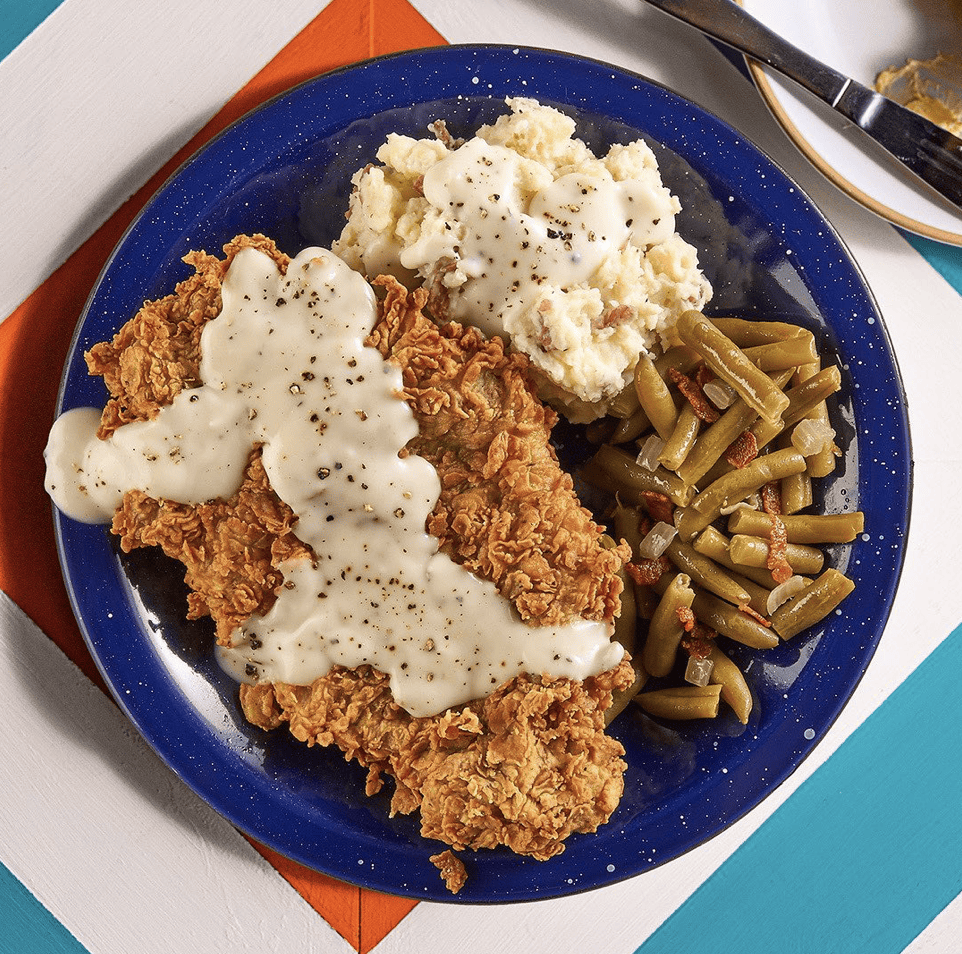 Veterans Offers at El Fenix
Veterans and active military who visit El Fenix on Veterans Day Nov. 11 can eat for free. The oldest restaurant in Dallas will offer an Enchilada Plate with a choice of two cheese, chicken or beef enchiladas, or the Taco Plate that includes two chicken or beef tacos. Both plates also include rice and beans.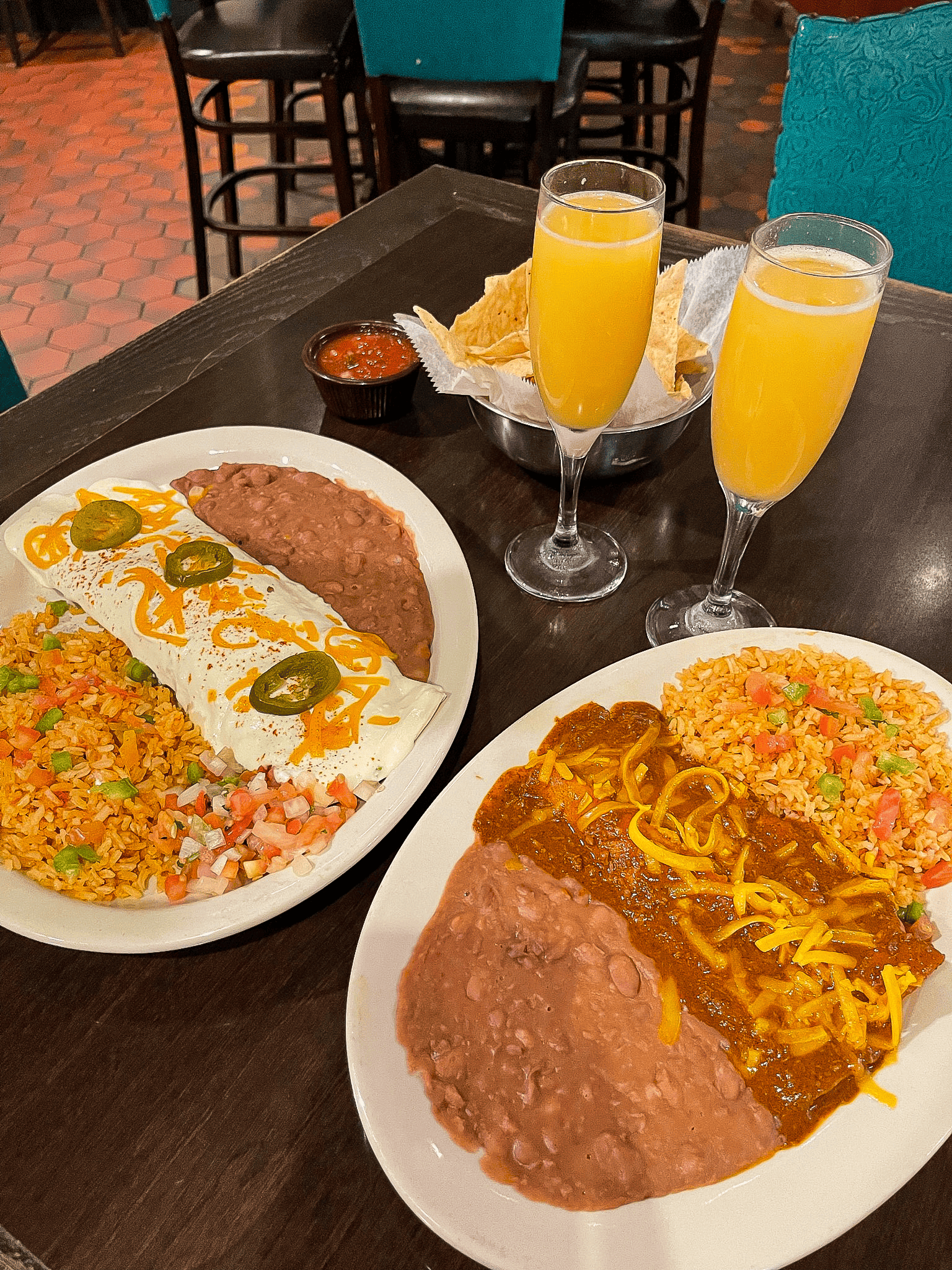 The offer is available with a valid military ID for dine-in only at all El Fenix locations in North Texas. To find the location nearest you, visit elfenix.com.
Snuffer's
All veterans and active duty members who dine in at Snuffer's on Veterans Day Nov. 11, will receive one free burger or sandwich of their choice. One burger or sandwich is available per customer with a valid military ID at all Snuffer's locations, including the original restaurant on lower Greenville Ave. in Dallas.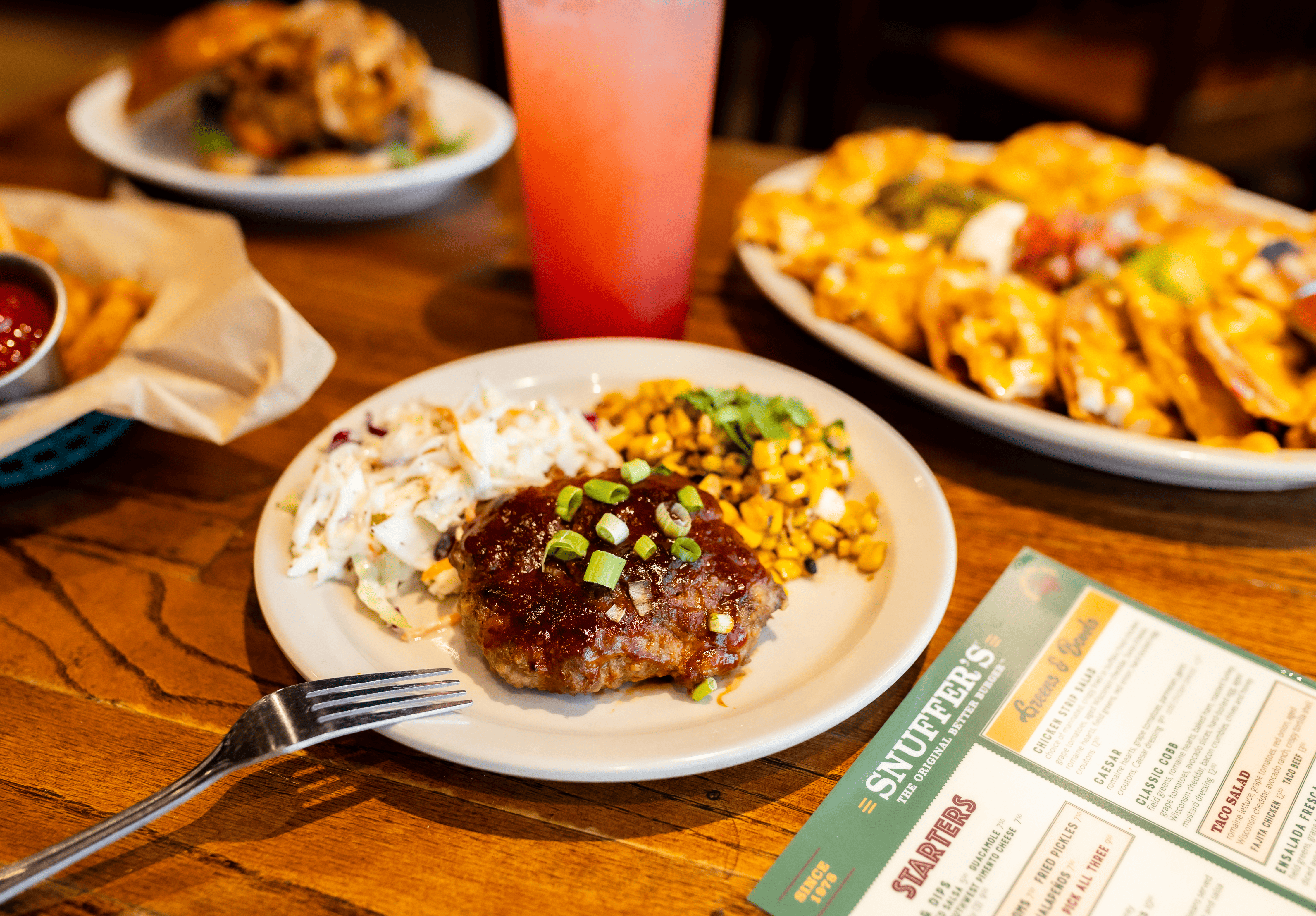 Soldiers' Angels Military and Veteran Food Distribution
Soldiers' Angels is joined by Origin Bank, in partnership with North Texas Food Bank, for its Nov. 10 Military and Veteran Food Distribution event in Dallas. According to the U.S. Department of Veterans Affairs, nearly 100,000 military Veterans reside in Dallas County. Registration is now open at SoldiersAngels.org/Dallas. The food distribution is open to Veterans and active duty Service Members, Guardsmen, and Reservists. Low-income Service Members and Veterans in need of food assistance must pre-register each month for a time slot to attend the distribution.
Soldiers' Angels is a national nonprofit that provides more food exclusively to Veterans than any other organization in America. In October, Soldiers' Angels doubled its capacity for the monthly Dallas Military and Veteran Food Distribution events to 200 pre-registered, low-income, Military-connected families. Each pre-registered Veteran or Service Member will receive, on average, 75 lbs. of fresh fruits and vegetables, meats, and non-perishables.
Now in its eighth year, Soldiers' Angels' monthly food distributions have gone beyond Veterans to also include active duty Service Members, Guardsmen, and Reservists in need of support. Veterans are not the only military-connected people in need of food support. Researchers determined that active duty Service Members and their families have a higher rate of food insecurity than their civilian counterparts. 25.8% of Service Members reported as food insecure in 2018, compared to only 9% of civilians.
Veterans, Service Members, Guardsmen, and Reservists must pre-register at SoldiersAngels.org/Dallas. The food distribution will be from 12:30 to 2 p.m. at Holy Cross Catholic Church, 5004 Bonnie View Road in Dallas.
Applebee's Veterans Day
On Saturday, November 11, 2023, Applebee's will give thanks to all active-duty military, veterans, reserves and National Guard that dine in-restaurant with a complimentary full-size entrée from an exclusive menu. Additionally, on November 11 when dining in-restaurant, Applebee's will honor these special guests with a $5 Bounce Back Card to redeem for dine-in, To Go, or delivery within a three-week redemption window. Learn more about the Applebee's Veterans Day discount or visit the Applebee's website.
Applebee's 2023 Veterans Day Menu includes a choice of seven popular entrées including:
6 oz. Top Sirloin
Classic Bacon Cheeseburger
Chicken Tenders Platter
Double Crunch Shrimp
Fiesta Lime Chicken®
Oriental Chicken Salad
Three-Cheese Chicken Penne
Veteran's & Active-Duty Military to Receive FREE meal from Chicken Salad Chick on Veteran's Day
Chicken Salad Chick, the nation's only fast-casual chicken salad restaurant concept, is offering a FREE meal to all Veteran's and active-duty Military on Veteran's Day, November 11th. This offer is valid at all Chicken Salad Chicklocations for service members in uniform or those with a valid military ID. You can click HERE to view all restaurant locations.
Military Discount at Target
Valid from Oct. 29 to Nov. 11, 2023 Target gives 10% off a military-affiliated shopper's entire order and the discount can be used twice. BONUS the Target Veterans Day discount is available for military family members as well for active-duty military and veterans — as well as their spouses and children.
To redeem the offer, guests must verify eligibility at www.target.com/circle/military. Once verified, guests can add veteran or dependent status as part of their permanent guest profile to be eligible for future offers for verified military and veteran guests through Target Circle.
The Statler Thanksgiving Dinner
For the sixth consecutive year, The Statler will host "Thanksgiving for Your Service," a tribute to our nation's heroes presented by Centurion American Development Group and Operation Forever Free. On Thanksgiving Day, Thursday, November 23, all active first responders, retired veterans, medical professionals and their immediate families are invited to enjoy a complimentary Thanksgiving Dinner from 11 a.m.–3 p.m.
"This country has done so much for me that I am proud to support Operation Forever Free and give back to those who have served our country and our community so valiantly," said Centurion American CEO Mehrdad Moayedi.
A traditional Thanksgiving dinner buffet with all the trimmings will be served in The Statler's restaurant, Scout, with football playing on the big screen. The menu includes: Roast Turkey Breast with Gravy; Apricot Ginger Glazed Ham; Green Bean Casserole; Whipped Mashed Potatoes; Candied Sweet Potatoes with Caramelized Pecans and Marshmallows; Cornbread Stuffing; Green Salad; Fresh Baked Dinner Rolls and Butter; and Assorted Fresh Baked Holiday Pies.
Reservations for Thanksgiving for Your Service are requested in advance, and complimentary valet will be provided. Please make reservations online at thestatlerdallas.com/thanksgiving.
The Statler is located at 1914 Commerce Street in downtown Dallas. The award-winning iconic Mid-Century design masterpiece is famed as one of America's first modern hotels. Its 1956 opening attracted elites from coast to coast, and the hotel hosted performances by music legends like Frank Sinatra, Tony Bennett, and The Jackson 5. For more information, please visit thestatlerdallas.com.
Bombshells Free Entrees for Veterans On Veterans Day
All Bombshells Restaurant & Bar locations in Texas will provide free entrees for veterans on Veterans Day, Saturday, November 11, 2023. Other items will be discounted 20%. Families accompanying veterans, and active servicemembers and their accompanying families, will receive a 20% discount on entrees and other items on Veterans Day. Alcoholic beverages are excluded from all Bombshells discount programs.
Red Robin Complimentary Red's Big Tavern Burger November 11
This Veterans Day,Red Robin Gourmet Burgers, Inc. welcomes our nation's Veterans and active military guests to dine-in and enjoy a complimentary Red's Big Tavern Burger on Saturday, Nov. 11. This dine-in offer is for a Red's Big Tavern Burger* and side Bottomless Steak Fries only on Saturday, Nov. 11, not valid for online or to-go orders. Substitutions or additions may result in an added charge.
Perry's Veterans Offers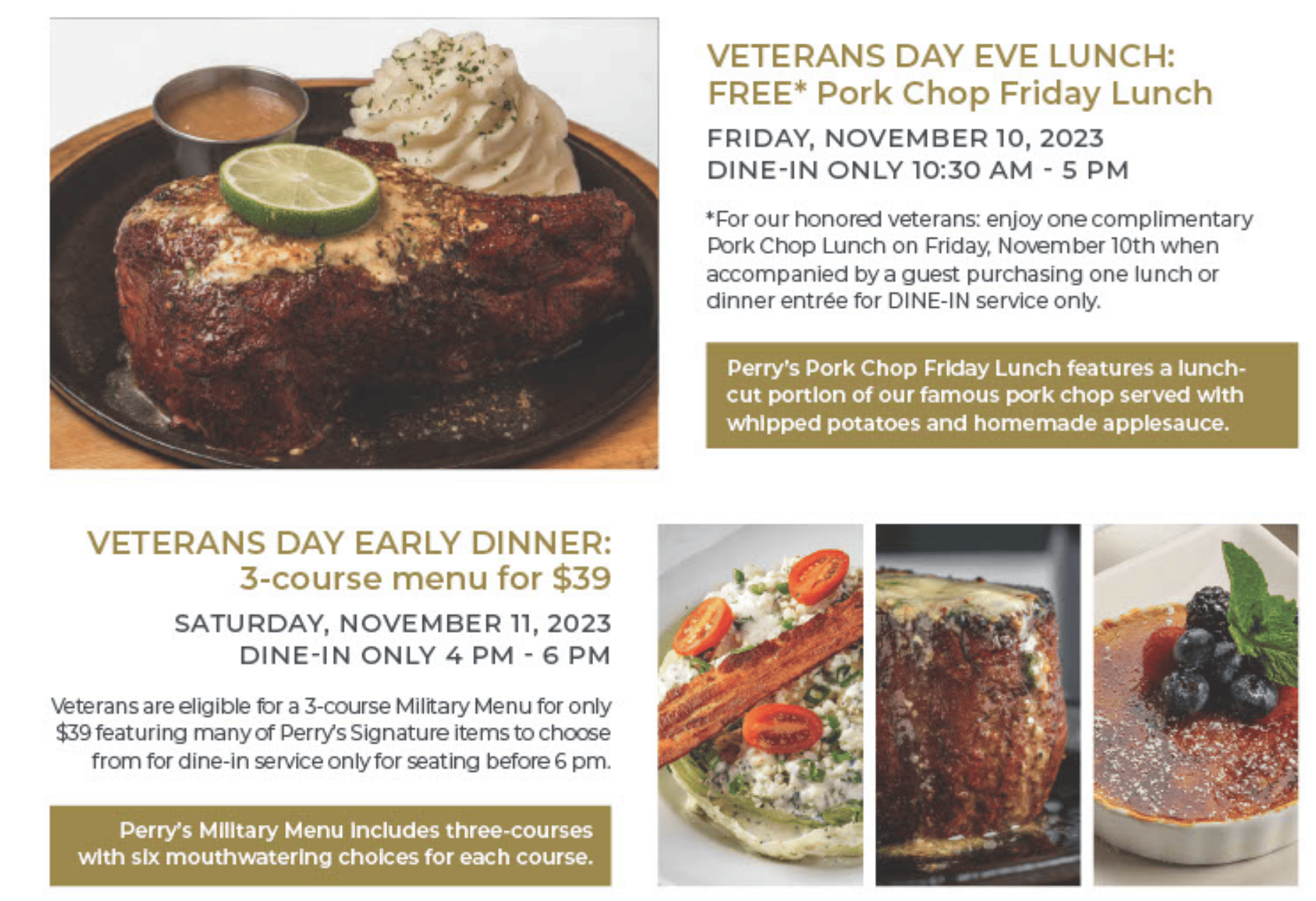 Perry's Salutes Veterans with Two Special Offers. Veterans can choose from a complimentary* Pork Chop Friday Lunch on Nov. 10 OR enjoy a 3-course $39 Military Menu for early dinner on Nov. 11