A recent visit to Mineral Wells, named as the Wellness Capital of Texas by the State Legislature in May, was an eye-opening experience. While many Texas cities were built on cattle, oil, or railroads, Mineral Wells was built on water—mineral water that is. We were warmly welcomed to the city by the hospitality team at The Crazy Water Hotel, presenting us with a four-pack of the city's legendary mineral-laden water.
According to local legend, a crazy woman in 1881 spent her days sitting next to the well and drinking the mineral water. When people realized the old lady had gradually become "normal," they attributed her mental healing to the mineral water. People flocked to the well (now called Crazy Well) including a man named Ed Dismuke who suffered from a life-threatening stomach disease. After Dismuke began drinking Crazy Water, his stomach issues disappeared. In 1904 he founded the Famous Mineral Water Company.
Barely Crazy to The Craziest Water
The four levels of Crazy Water, with bottles labeled #1-4, start with alkaline water and low mineral content in Barely Crazy, CW#1. Crazy No. 2 is described as a "refreshingly light and crisp mineral water…for folks ready to get just a little Crazy. Drawn from a well 250 feet deep, it was used in a doctor's clinic during the early 1900s and can be enjoyed throughout the day."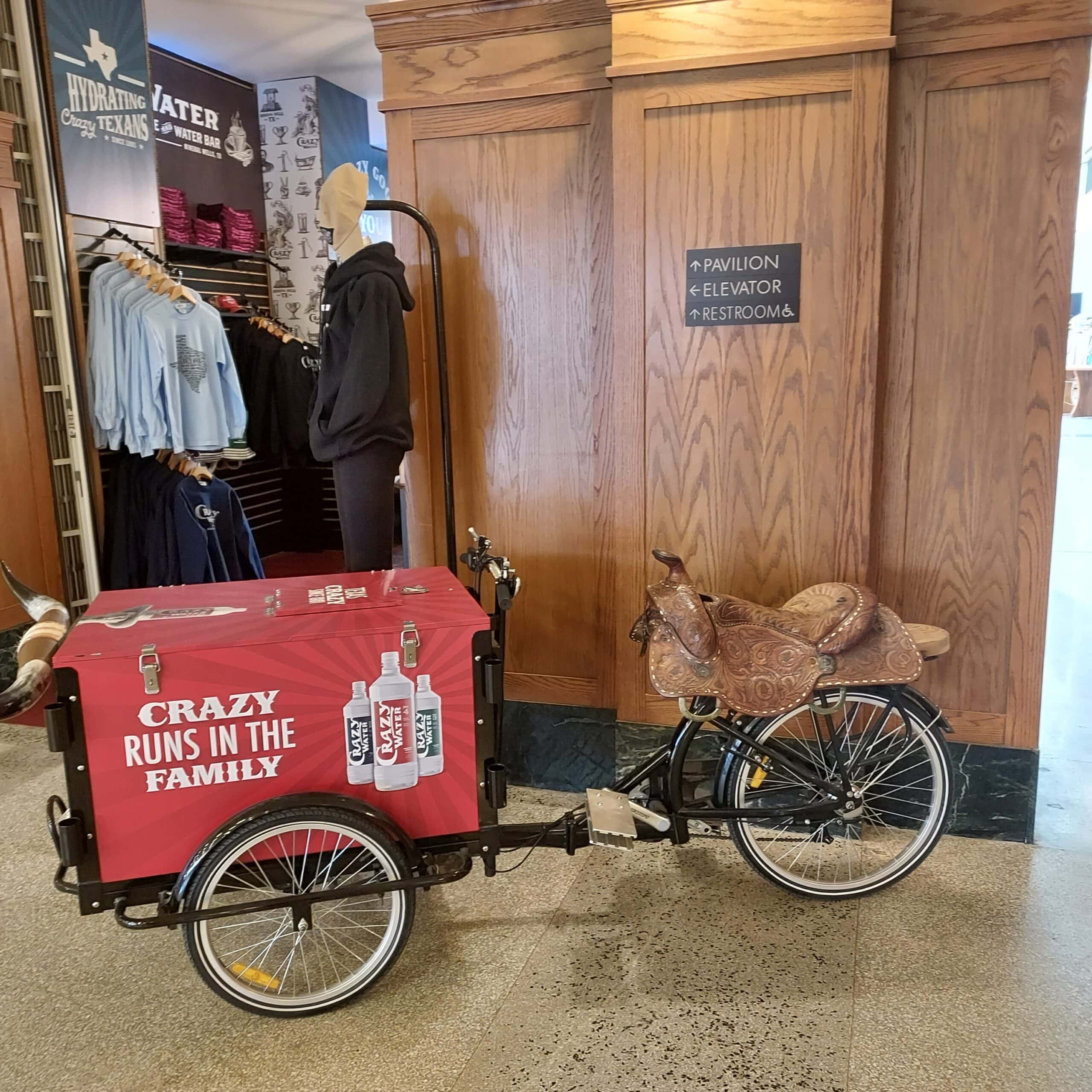 Crazy #3, or Pretty Crazy, is a "well balanced, medium content mineral water that can be drank throughout the day for its trace minerals and electrolytes. Drawn from a well 360 feet deep in 1950s." Crazy #4 is "full bodied mineral water," or The Craziest. Drawn from a well 150 feet deep, this is the water that brought health seekers to Mineral Wells long ago, and features the highest mineral content.
Mineral Wells a Popular Health Resort in the 1900s
By the early 1900s, the Palo Pinto town of Mineral Wells had been recognized as the South's Greatest Health Resort, or "Where America Drinks its way to Health." Enterprising residents began to drill more wells to take advantage of the "magic water," and opening bathhouses, drinking pavilions, and spas that catered to people seeking better health. The mineral water drawn from local wells still features some of the highest mineral content in the world.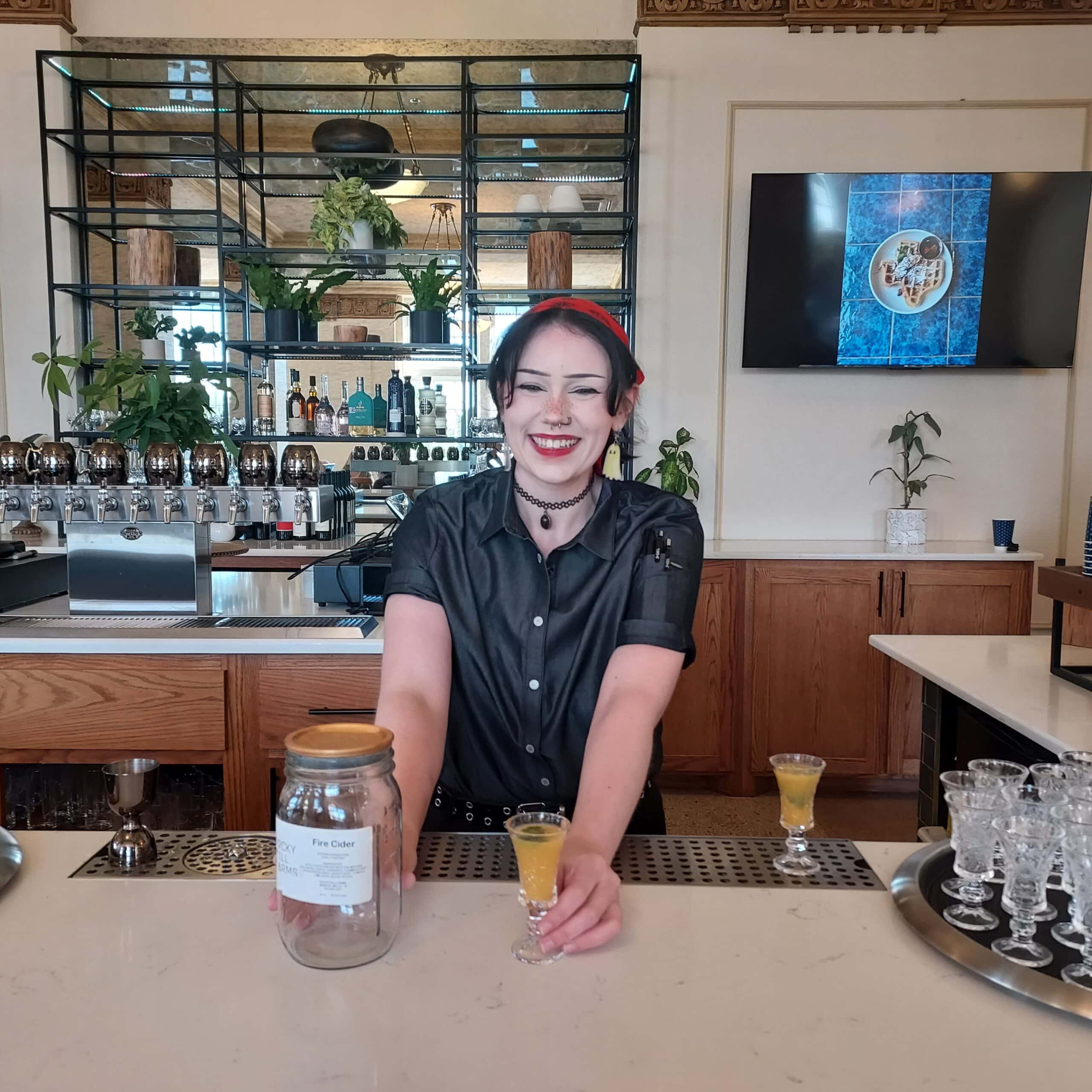 At one point there were over 100 wells operating in Mineral Wells. The Famous Mineral Water Company, who bottle Crazy Water, are the only ones still in business. Their mineral waters are distributed across the state, and are especially popular with athletes. For information, please visit DrinkCrazyWater.com.
The Crazy Water Hotel
The Crazy Water Hotel was originally built in 1912, on top of a famous mineral water well. The historic hotel was a hallmark for visitors seeking health and relaxation in Mineral Wells. It originally boasted over 200 guest rooms, and hosted such notable guests as Bonnie and Clyde, aspiring film star Judy Garland, and notorious mobster Machine Gun Kelly. Destroyed by a fire in 1925 and reconstructed two years later, The Crazy Water Hotel was a mainstay during Mineral Wells' heyday as the South's premiere wellness town.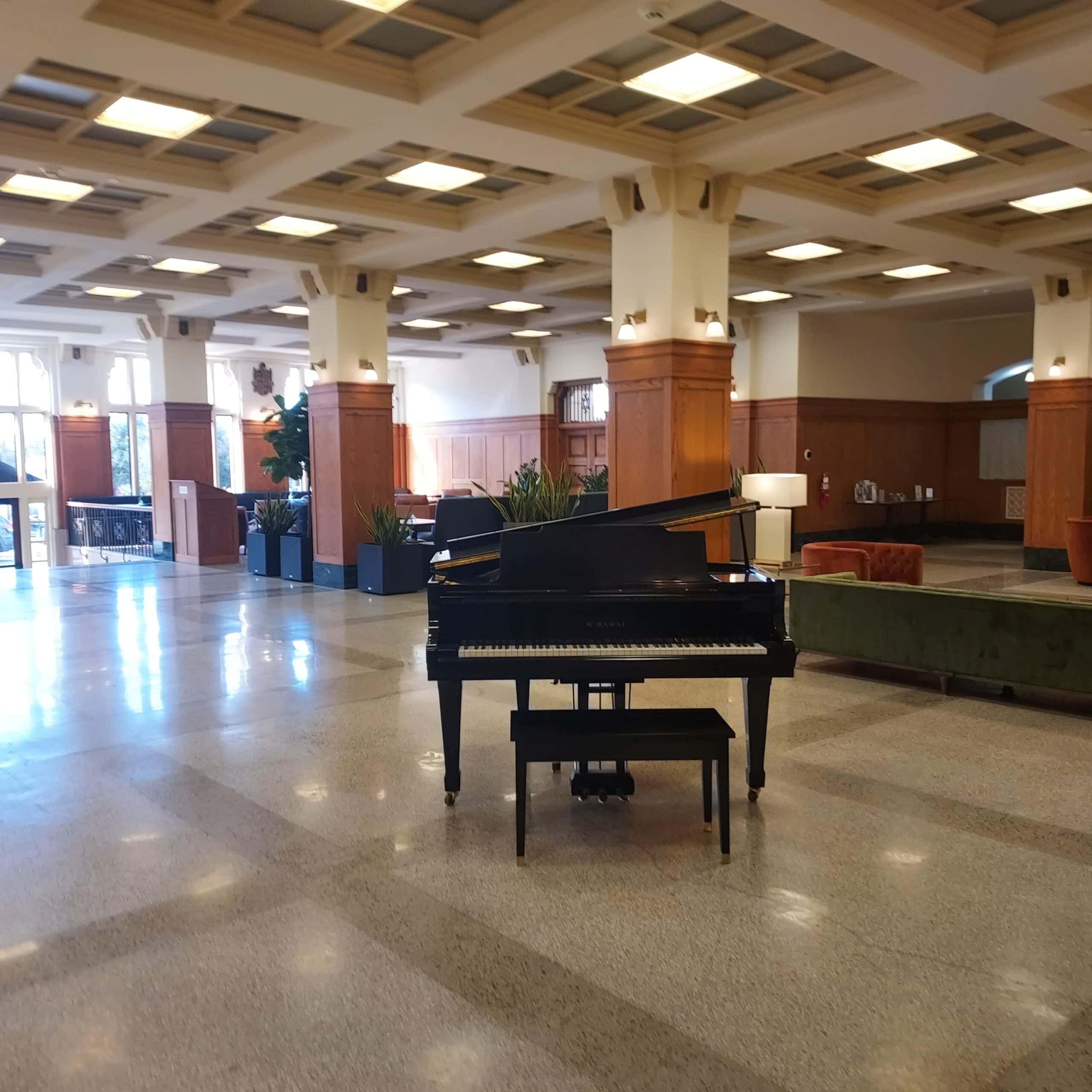 Following extensive restoration efforts in 2018 and reopening in 2021, the hotel now offers 62 beautifully appointed suites, 12 apartments, and many other amenities. These include a large ballroom, conference rooms, hospitality suites, an indoor shopping pavilion, and scenic views of the city and surrounding hills from the rooftop. The hotel's original mineral water spa is also being restored, with plans to reopen an updated and expanded facility. The Crazy Water Hotel stands as a testament to the town's rich history and enduring spirit. For more information, visit TheCrazyWaterHotel.com.
General Manager Cynthia Nelson
Cynthia Nelson, General Manager of The Crazy Water Hotel, says the hotel's renovation played an important role in reviving downtown Mineral Wells. Nelson and her family have moved here from Austin, and she is very excited about the future developments on the horizon. The highly anticipated Second Bar + Kitchen restaurant, from the La Corsha Hospitality Group that opened the first SBK in downtown Austin in 2010, opens Oct. 27. SBK is helmed by renowned Chef David Bull, another Austin transplant who is now living in Mineral Wells. Hours are Thursday night through Sunday afternoon, and they'll serve breakfast, brunch, lunch, and dinner. With the recent announcement of Mineral Wells as the state's Wellness Capital, Chef Bull's menu stays true to the city's prestigious new title.
Second Bar + Kitchen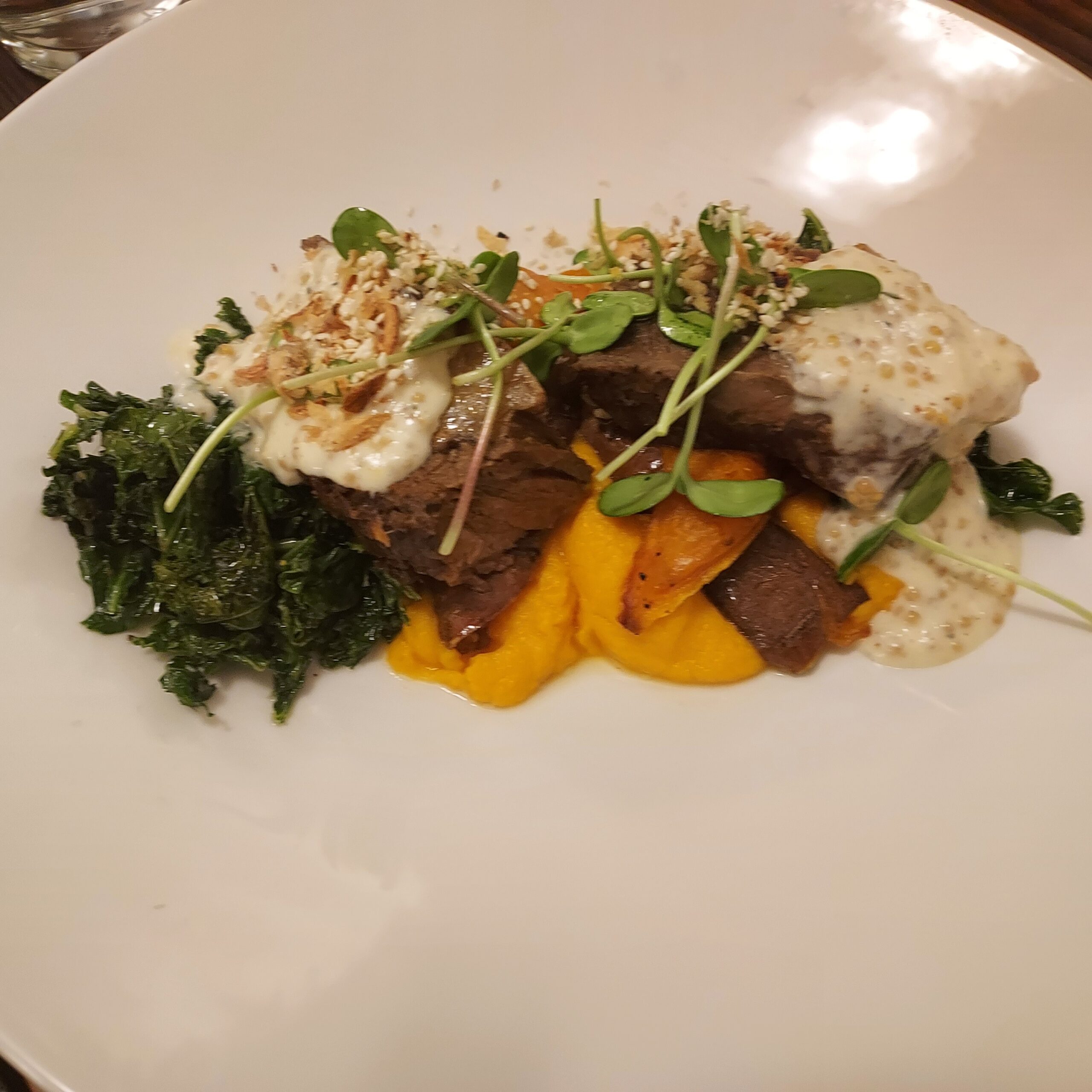 The Second Bar + Kitchen's menu highlights wellness options with vegan, vegetarian, gluten-free, dairy-free, and alcohol-free alternatives. Seasonal American fare is crafted with locally-sourced ingredients, tapping North Texas partners like Rocky Hills Farms and River Valley Farms. As the third Second Bar + Kitchen and the first in North Texas, the restaurant will also feature SBK staples. These include the black truffle pomme frites, Brussels sprouts, soba noodles, salads, and pizza. A curated cocktail program boasts the classics plus hyper-local Crazy Water twists, along with wine and local brews. They will also serve zero-proof, non-alcoholic options.
Baker Hotel Renovations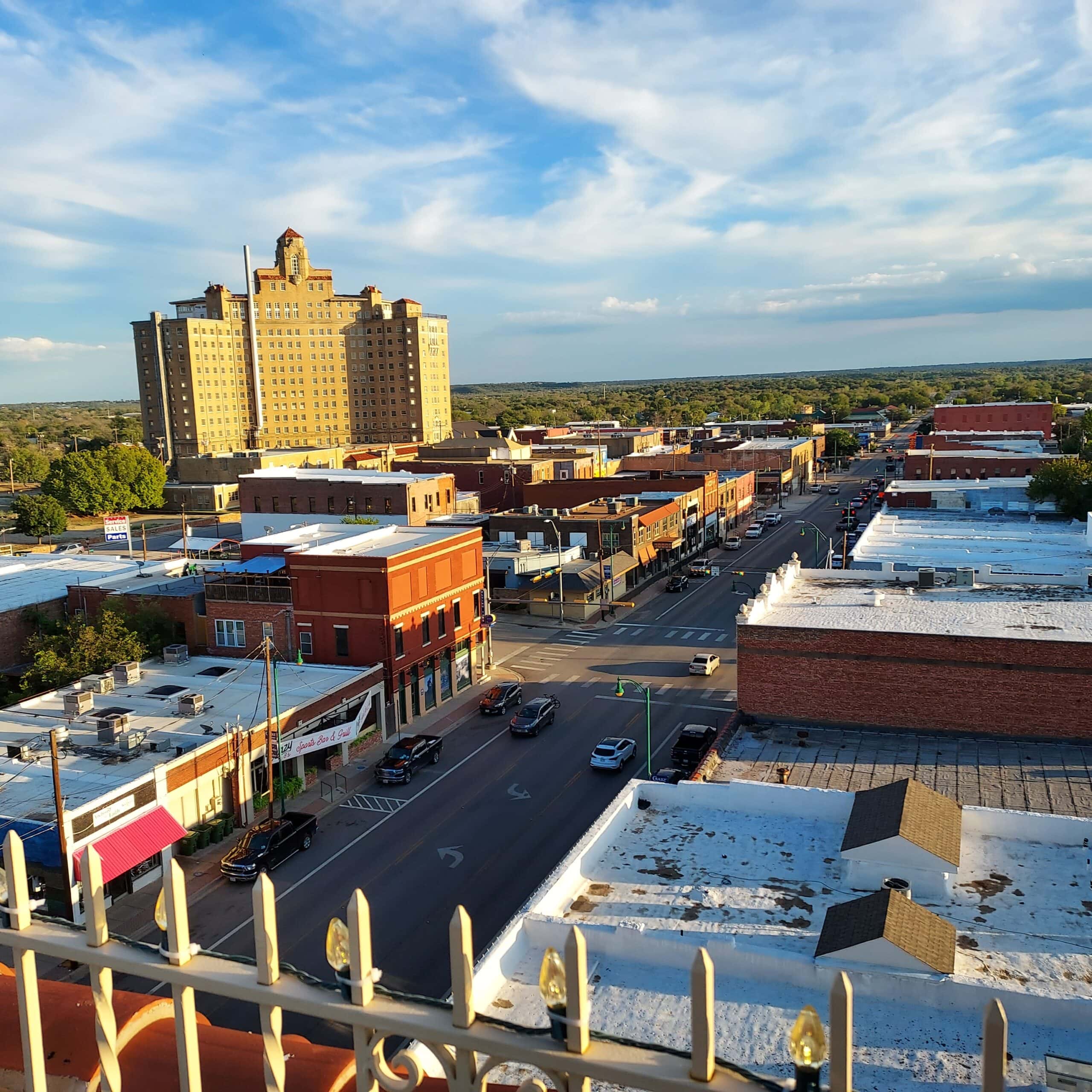 The landmark Baker Hotel & Spa, originally opened in 1929 as a luxury resort, is also being restored to its former glory by the Baker Hotel Development Partners, LLC and affiliates, with support from the city. The Spanish Colonial Revival tower will feature 165 rooms, a spa with mineral baths, convention and business facilities, event ballrooms, and several dining options when it reopens in 2026.
Everyone we met in Mineral Wells, including chamber officials, community leaders, developers, hotel employees, and investors, is energized by the city's revitalization. Mineral Wells seems poised to return to those halcyon days when the discovery of Crazy Water made them such a popular wellness destination. As the old saying goes, "there must be something in the water."