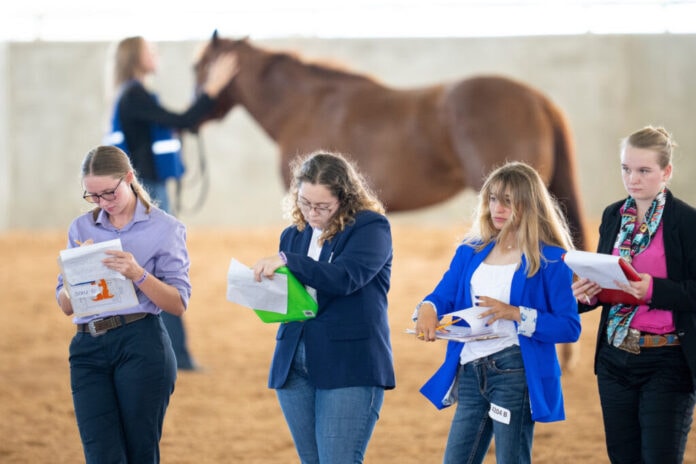 About 2,000 youth and family members of the Texas 4-H program statewide will converge on the Bryan-College Station area June 5-8 for the annual Texas 4-H Roundup. The roundup is hosted by Texas 4-H Youth Development, part of the Texas A&M AgriLife Extension Service.
Texas 4-H Roundup is an annual invitational and qualifying event for 4-H youth who placed in a district-level contest or signed up to compete in one of its invitational events.
Texas A&M AgriLife faculty and staff from across the state and within the Texas A&M College of Agriculture and Life Sciences will be on hand to assist with the event.
"The Texas 4-H Council chose 'Define'as this year's theme, as they thought about what the program meant to them and what it could mean for younger 4-H'ers," said Montza Williams, Ph.D., Texas 4-H Youth Development program director.
"Members have the opportunity to define their goals, achievements, friendships and memories as they process through every level of the program," Williams said. "We trust the week of competitions and educational opportunities will be defining moments for our members as they push themselves to be their best and grow by expanding their boundaries."
Competitions, workshops and career fairs
Roundup is held on the Texas A&M University campus and other places in Bryan-College Station and will include around 50 diverse competitions and 12 educational workshops that tie in with the many projects 4-H has to offer.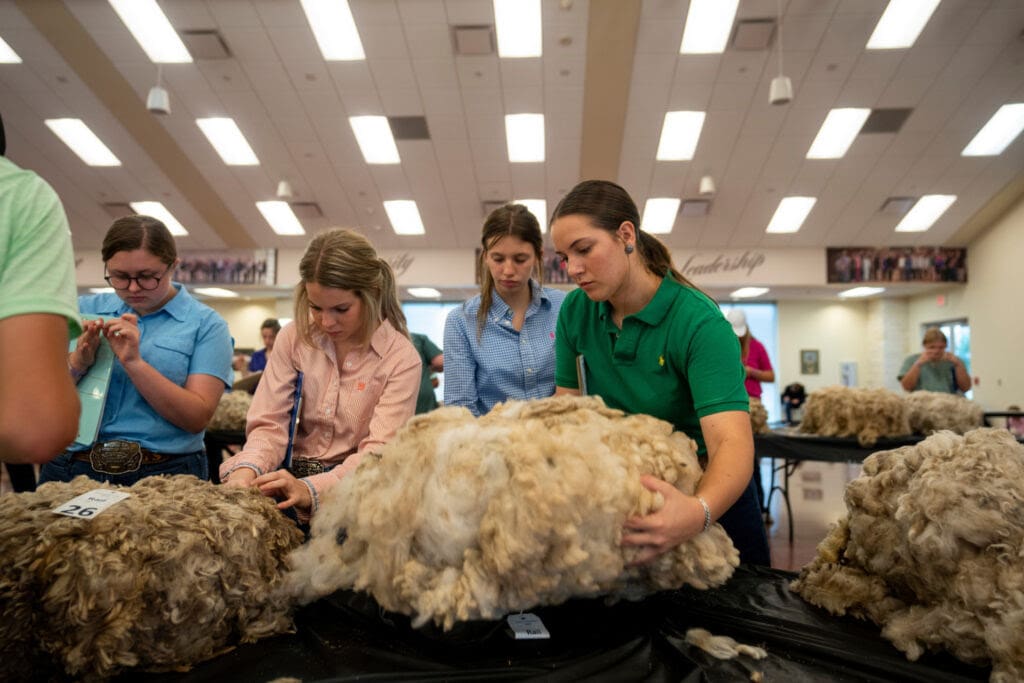 Participants can also attend a College Career Fair, participate in a statewide community service project and interact with trade show vendors. Additionally, the Texas 4-H Youth Development Foundation will award more than $2.7 million in scholarships to 227 youth.
The week-long event will begin the afternoon of June 5 with the College Career Fair and Trade Show, as well as a Say Yes to FCS signing presentation for future family and consumer sciences educators, state officer candidate speeches and high-energy kickoff activities.
June 6 begins the three days of contests, followed by evening assemblies in Reed Arena. The evening assemblies will consist of an awards ceremony from that day's competitions, the recognition of scholars and volunteers, live music and other activities.
Roundup attendees can enjoy hotels, shopping, local attractions, and food and beverage establishments throughout the week in the Bryan-College Station area.
Participating students and their families look forward to roundup every June and travel to Bryan-College Station from counties across Texas, Williams said. Not only does the Texas 4-H Youth Development Program create lifelong memories for those involved, but its members also gain leadership and problem-solving skills that equip them to navigate their future.
"The first week in June is always a great time to come together to celebrate Texas 4-H – our members and volunteers," Williams said.