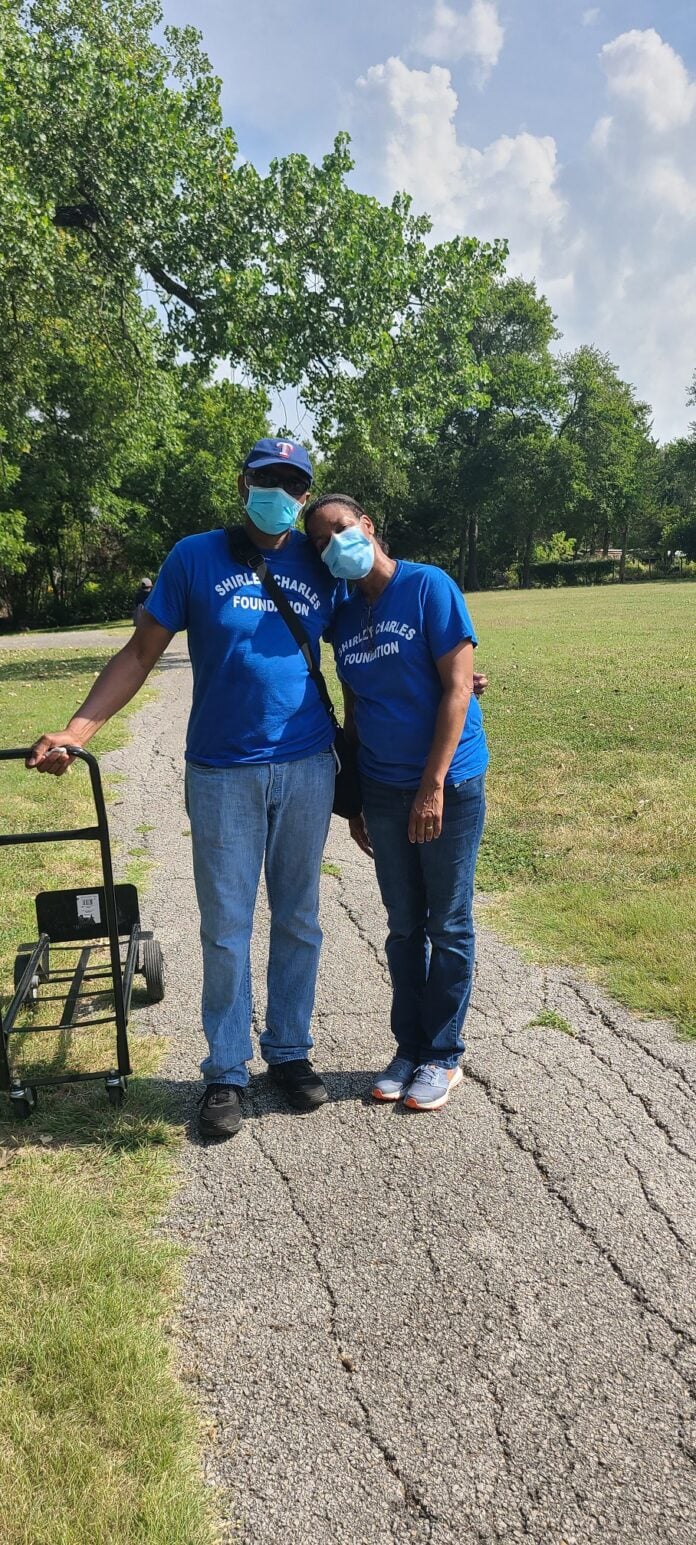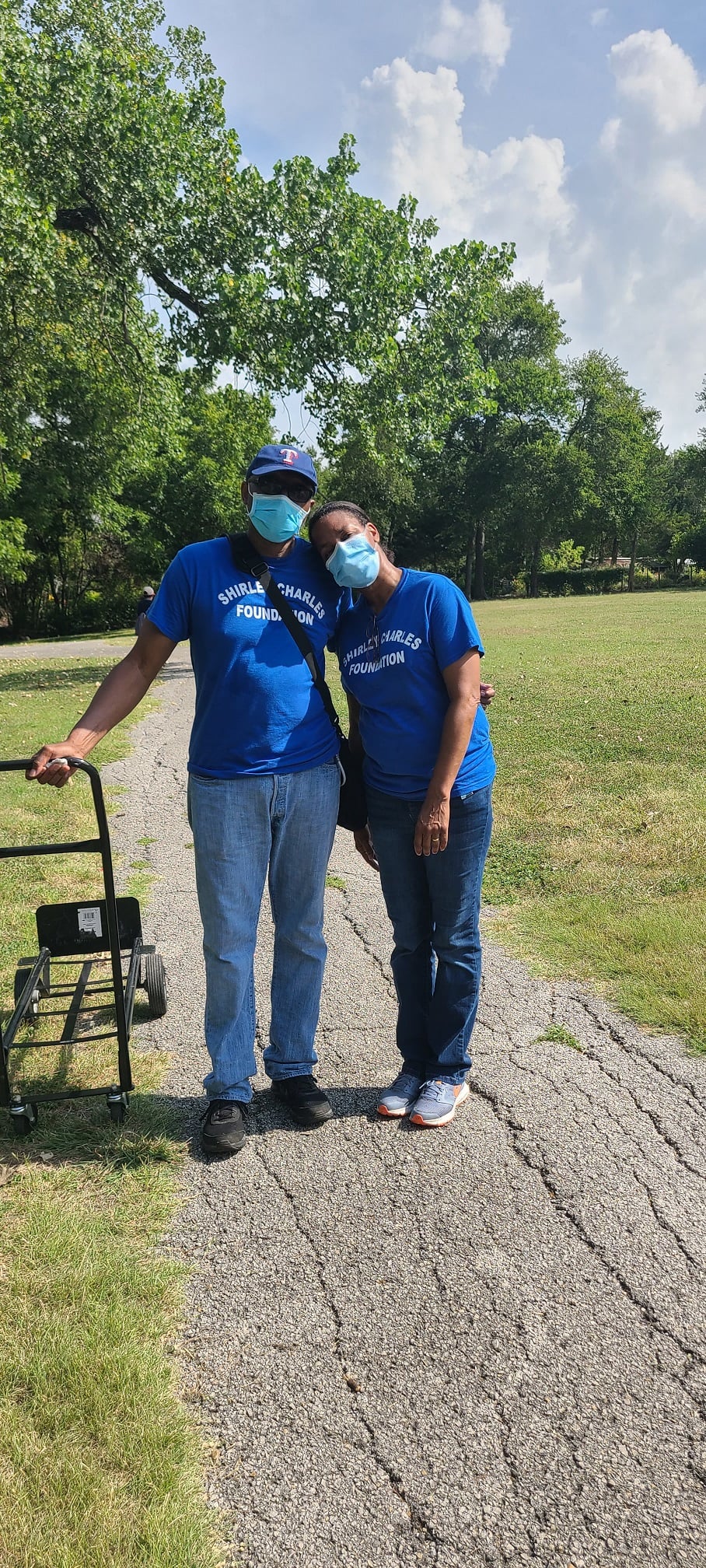 LANCASTER – Recently a local non-profit organization, the Shirley Charles Foundation, opened its heart in the City of Lancaster to serve the community.
Residents came out earlier this month to attend an event to ensure school age children had the proper items they needed as they moved forward into the new school year.
Lonnie and Triss Jessie who have been married for 26 years are the founders of the Shirley Foundation. It was established as a non-profit in 2011 with the idea to "enrich the lives of low-income individuals in both the Greater Dallas area and Navarro County."
Triss Jessie said "The organization was started as a way to honor our mother and father by starting the foundation in their names."
"Shirley" comes from Triss'  mother, Shirley Jackson,  who passed away in 2008 from heart disease and breast cancer. The name "Charles" is from Lonnie's dad, Charles Jessie, who passed away in 2004 from lung cancer.
Originally from Corsicana, Lonnie retired early from the Dallas County Sheriff's Department in October 2019 due to complications from heart disease. He now operates his own business called T-shirts by Bernard when not working on behalf of the foundation.
Triss is from Floydada, Texas and she attended East Texas State University in Commerce where she earned a Bachelor's in Social Work. She has worked with the Dallas Housing Authority for over 25 years as a Social Worker.
Serving The Community With Help From Volunteers
The duo hosts at least 10 events per year on behalf of the Shirley Foundation to help those in need.
"We are here to serve the community," Triss said. "Everything we give away is free."
However, the two also mentioned that volunteers are always needed as are monetary donations.
At the most recent event in Lancaster they partnered with State Representative Carl Sherman's office and the Lancaster ISD, Gospel 5 of Corsicana, MLK Center of Corsicana, First Baptist Church of Corsicana, and Navarro County Boys & Girls Club who all came out to help at the Lancaster back-to-school event.
"An organization like ours provides food, free water, clothing, household goods and a strong presence in the community for people of all backgrounds," Triss said. "Items provided are essential to families and saves them financially."
For more information contact Lonnie and Triss Jessie at 214-4183123 or ljessie6@gmail.com.