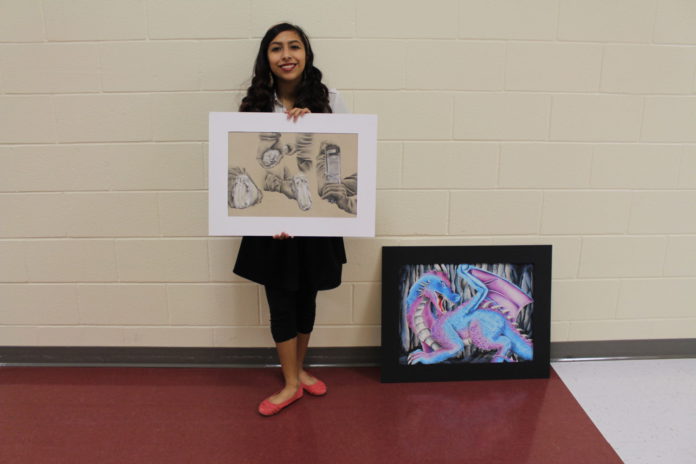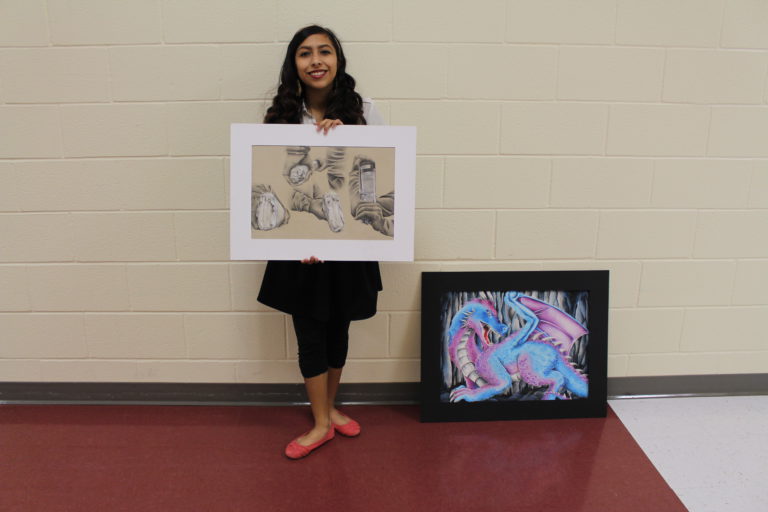 RED OAK—Red Oak High School Art students competed in the Visual Arts Scholastic Event hosted by the Texas Art Educators Association on Saturday, Feb. 11, 2017 at Coppell High School.
The mission of VASE is to recognize exemplary student achievement in the Visual Arts by providing art students and programs a standard of excellence in which to achieve. The students begin the competition process by bringing an original work of art to the VASE Regional Competition.
Students must be prepared to explain the purpose of their piece and their creative process with a juror, who will then rate their work on a scale from 1 to 4. Four is the highest possible score to attain. Students who qualify for state receive an area medal, and their pieces are stored in a safe place until the state competition. Only about 10% of the works entered make it to state.
There were 1,377 entries at this year's competition. ROHS Art teachers, Kevin Renner and Alexia Mentzel, brought 22 ROHS students to the competition. Eighteen of these students received a 4 on their artwork and the rest received 3's, which represents excellent work.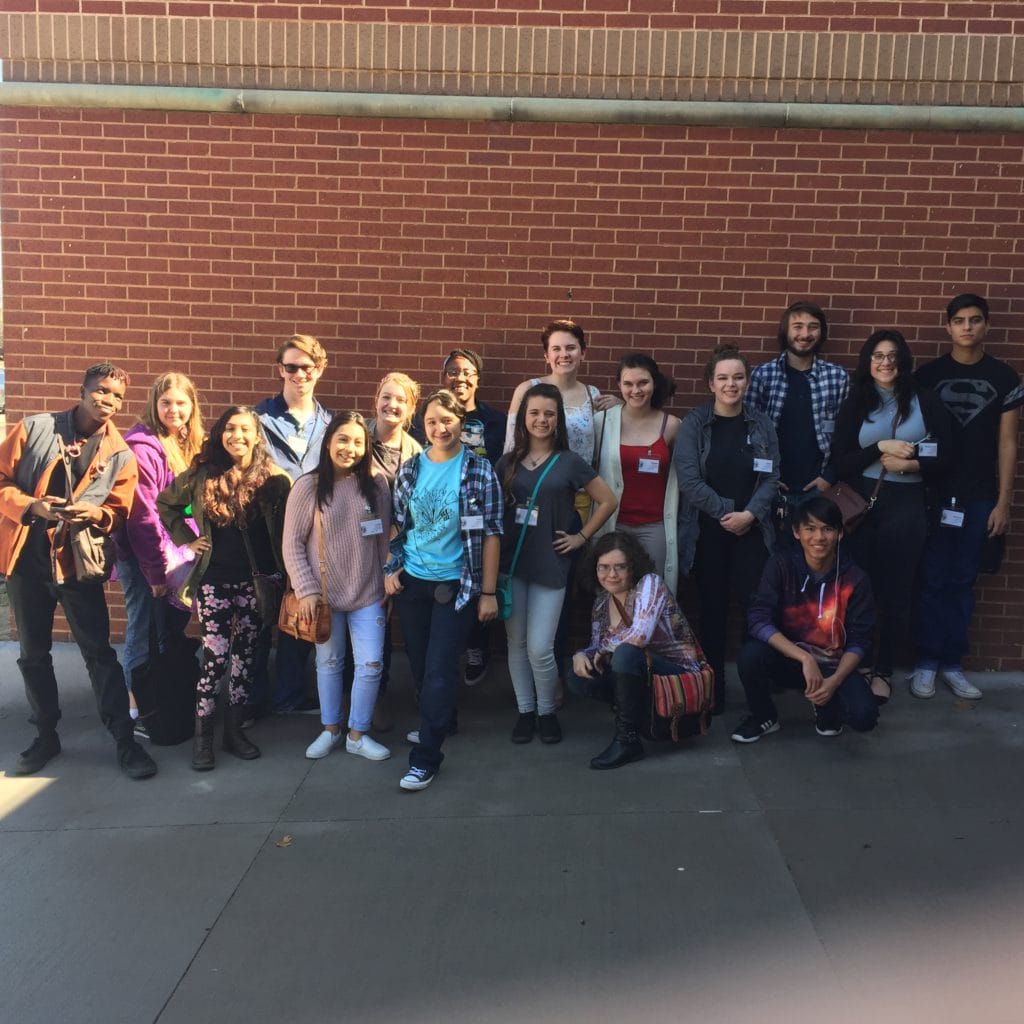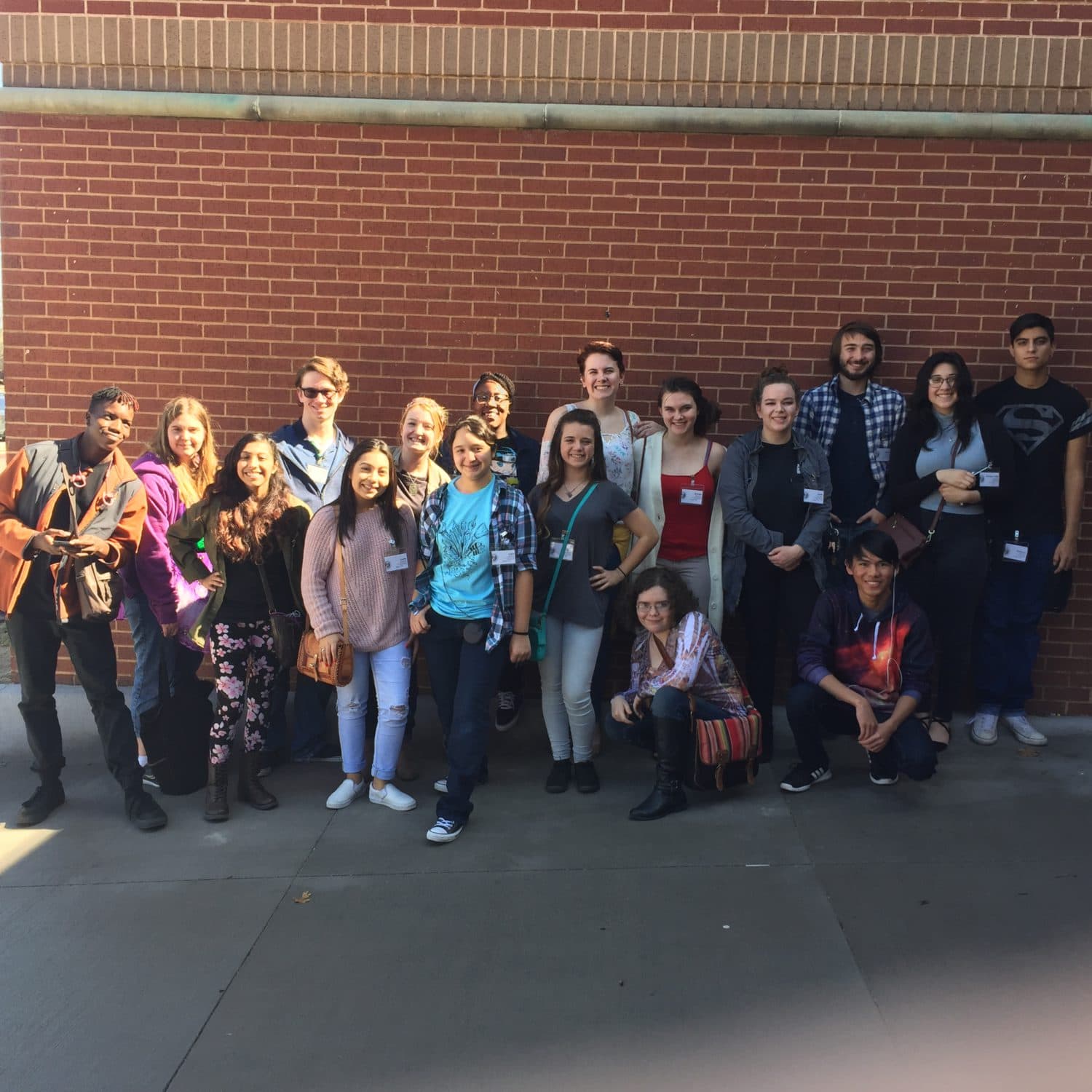 Visual Arts Scholastic Event ROHS Results
Armando Chavez- Junior- 4
Victoria Dyer- Freshman- 4
Shelby Eastham- Sophomore- 3
Leyla Galindo- Sophomore- 4
Ashley Garnett- Senior- 3
Connor Graham- Senior- 4
Taytum Gregory- Junior- 4
LaJon Griffin- Junior- 4
Christen Faith Padilla- Junior- 4
Leslie Ramos- Sophomore- One piece made a 3 and one made a 4
Casey Rasmussen- Junior- 4
Brooke Rennie- Junior- 4
Kandi Richardson- Senior- 4
Kimcarlos Valentin- Junior- 4
Victoria Vargas- Junior- She submitted 2 pieces, both made a 4
Devin Wilcox- Sophomore- He submitted 2 pieces, both made a 3
"Our visual arts program is growing, and it is very exciting to be a part of and watch," says Red Oak High School Art teacher Alexia Mentzel. "Last year, Kevin Renner and I only took a handful of students to this competition. This year we took 22 students who showed exceptional talent and skill in creating their artwork. All of the students scored high, and 18 students won regional medals. Coach Renner and I are so proud of these students and their accomplishments."