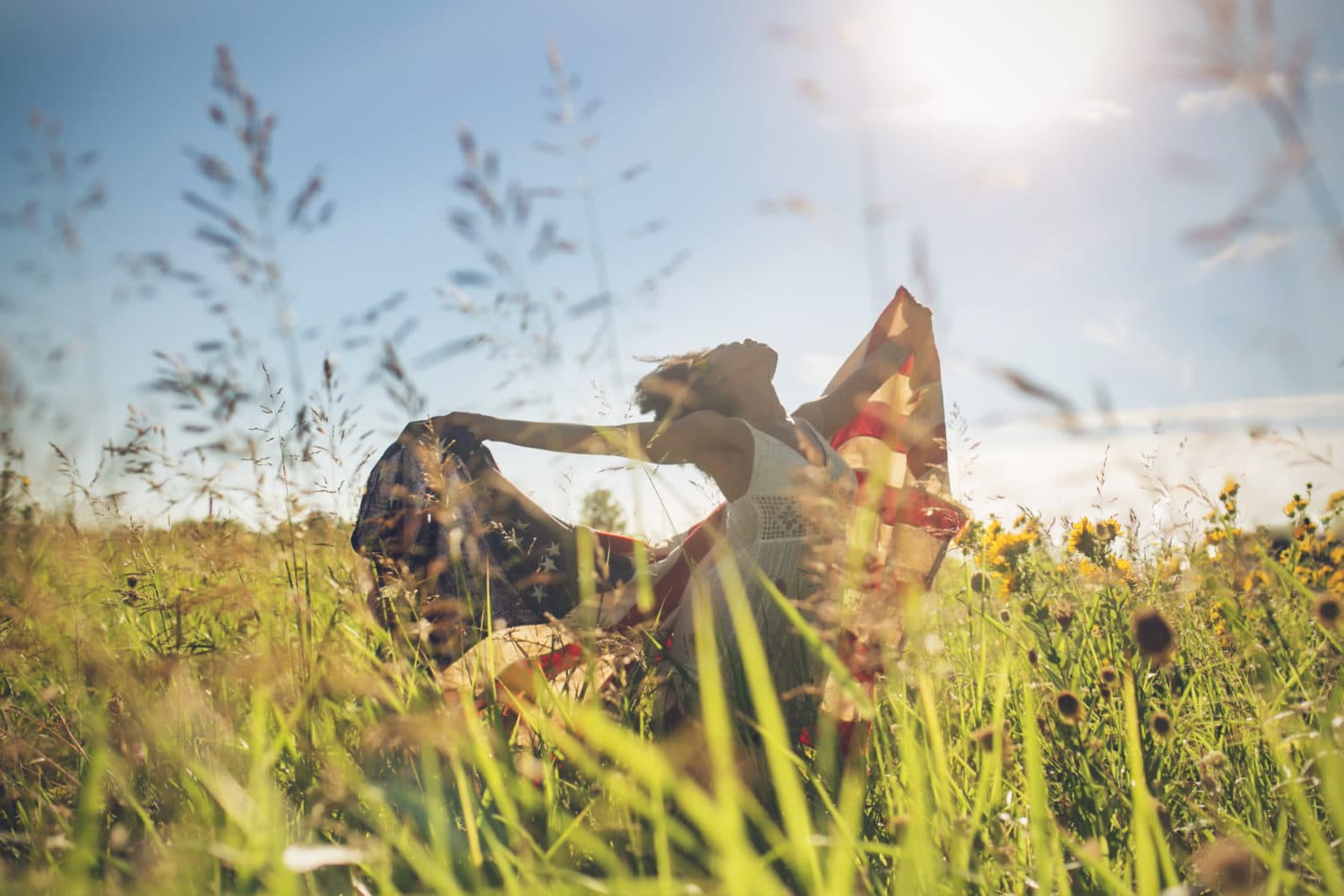 Time Trip Back to the Seventies with Dallas Theater Center's Hair Sept. 22-Oct. 22
If you've been feeling nostalgic for the 1970s, Dallas Theater Center has the show for you! Their production of that era's classic love-rock musical, "Hair," runs Sept. 22 through Oct. 22. The musical is directed by DTC Artistic Director Kevin Moriarty, with performances at Wyly Theatre in the Arts District. Previews start Friday, Sept. 22 with Pay-What-You-Can performance Sunday, Sept. 24 at 7:30 p.m.
Official opening and press night will be Thursday, Sept. 28 at 7:30 p.m. Tickets to "Hair" are on sale now at www.DallasTheaterCenter.org and by phone at (214) 880-0202.
"I'm excited to be directing the American Tribal Love-Rock Musical Hair at Dallas Theater Center during the 50th anniversary of the Summer of Love," said Moriarty. "Hair is a groundbreaking musical that radiates with free love and iconic songs, and is just as daring today as it was in 1967. DTC's production will take full advantage of the flexible Wyly Theatre by providing an immersive experience for the audience to express themselves through art and let the sunshine in from their seats in bean bag chairs, couches and other unique seating options."
Fifty years after its premiere, Hair continues to shine a bright light on the power of love over hate, peace over war, freedom over repression, and hope over despair. The story follows a group of young people who try to understand relationships with their country and with each other. Expect to be inundated by youthful energy and iconic rock anthems, as DTC brings the Age of Aquarius into the twenty-first century.
Hair's Cast & Crew Members
Featured in the cast are Ace Anderson and Tiana Kaye Johnson. Also in the cast are Monique Abry, Kia Nicole Boyer, Jaime Cepero, Ayanna Edwards, Chris Peluso, and Christopher. The Tribe member are Kevin Curtis, Joey Donoian, Kelsey Leigh Ervi, Kyle Igneczi, Valton Jackson, Quintin Jones Jr., Laura Lites, Taylor Nash, Mayte Natalio, and Gabrielle Reyes.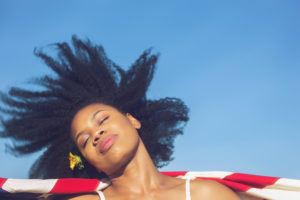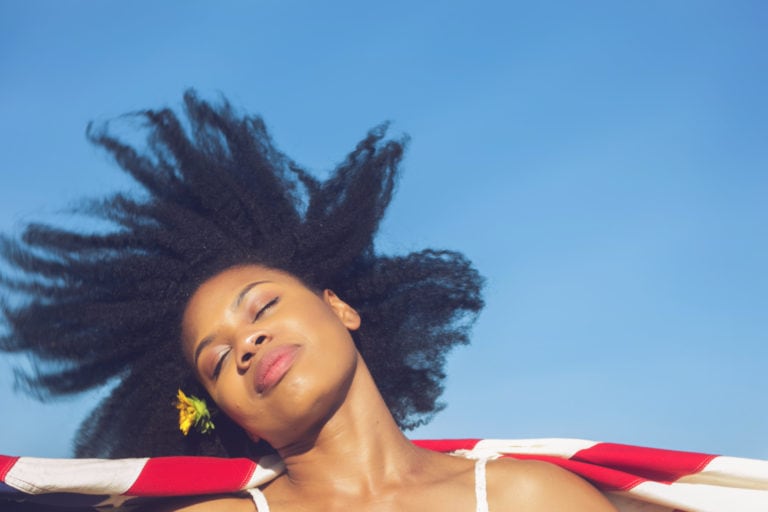 Jo Winiarski designed the set for this fully-immersive production in the round. Seated in a variety of unique areas and surrounded by actors, audiences will enjoy familiar songs like "Aquarius." Music direction is by Vonda K. Bowling; sound design by Broken Chord; and lighting design by Seth Reiser. The creative team of "Hair" features choreography by Ann Yee and costume design by Karen Perry. Wig design is by J. Jared Janas and Dave Bova.
Audience members can select their own general admission seats, choosing to be as close to the action as possible, or as far away. The latter option is recommended for those like my husband, who don't like really loud rock music and shudder at the thought of being forced to get up and dance. Everyone is invited to come 30 minutes before the show to enjoy a unique "never duplicated happening" for the pre-show.
DTC's Stay Late is sponsored by Wells Fargo. This post-show discussion, led by a member of the cast, takes place after each performance.