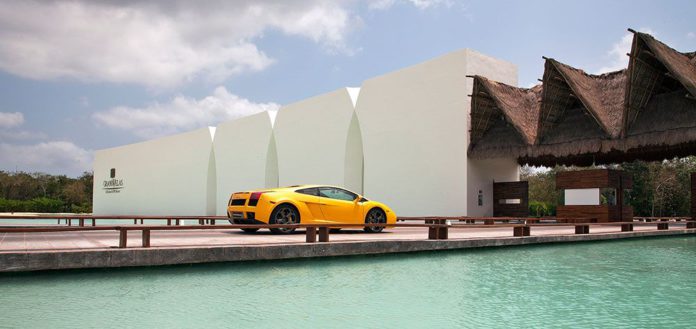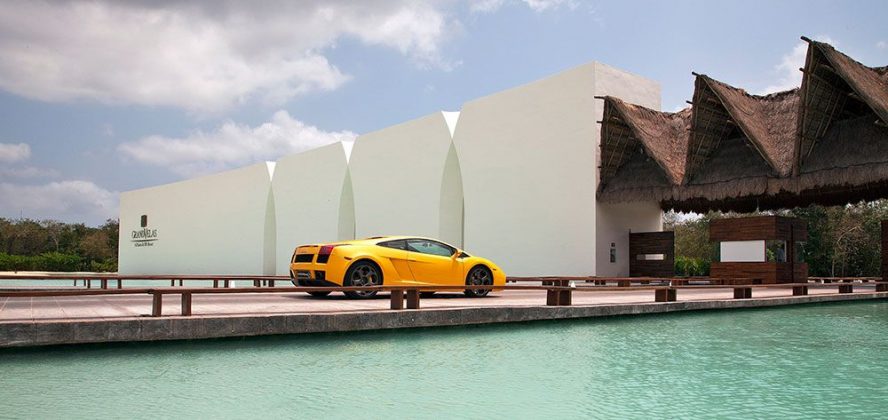 My Visit To The Grand Velas Riviera Maya
When you visit Mexico there are a few things you can always be certain about on your trip. One is plenty of sunshine, and two you'll have plenty of choices where to stay. While each destination in Mexico has a unique feel, the Grand Velas in Mexico's lush Riviera Maya area is one place I highly recommend.
Riviera Maya is just far enough outside of Cancun to boast a more relaxed feel, but you won't fall short when looking for nearby activities and attractions. Ancient Mayan ruins, snorkeling, taking an ATV in the jungle, it's a vacation that will allow you as much or as little time to play as you choose.
When you fly into Cancun Airport the drive to Grand Velas is about an hour. The property sits on hundreds of acres of white sand beaches, but also is situated in the jungle. The location allows the visitor to enjoy an authentic local feel. That is the beauty of this area of Mexico, the diversity of the landscape and you will find that this AAA Five Diamond Resort takes advantage of the landscape in an all-inclusive luxury environment.
Guests have the choice of three different settings for their room from the adult's only ocean front area to the family friendly location or go for a tropical setting. Some of the suites even come with plunge pools.
A Destination Within Itself
Once you are at Grand Velas you won't really need to leave either. Let's begin with what is usually first and foremost on folk's mind when traveling; food. There are eight restaurants with a variety of cuisines from local to Asian or European on the property. I can't pick just one myself, but I can take you through the restaurants I experienced while visiting Grand Velas.
One night I had dinner at the Asian-inspired Sen Lin Restaurant & Bar featuring cuisine from China, Japan, Korea, Vietnam and Thailand. The Chef, Isaac Esparza, offers dishes that include soft shell crab marinated in roasted garlic or Angus beef scallops with rice noodles, to name a few.
Frida is the Mexican menu option at Grand Velas and it's easy to get into the mood with a signature margarita from the Cadillac version to unique flavors like coconut. Chef Ricardo De la Vega rules over this kitchen and the dining is indoor or outdoor seating with lovely ocean views. Francophiles will love Piaf, the French restaurant option with Swarovski crystal curtains and a romantic setting reminiscent of Paris in the 1940s. The restaurant is named after singer Edith Piaf and the chef here is French, Michel Mustiere. He serves up foie gras, escargot and even soufflés. It was also pointed out that Mustiere is one of only seven chefs in Mexico given the title Master Chef of France.
My final dinner was at Cocina de Autor and like it sounds, it's Spanish. The chefs are Bruno Oteiza and Mikel Alonso, both from Spain and both enjoying top honors in Mexico as chefs with a cuisine you don't want to miss. These guys also have a restaurant in Mexico City called Biko so if you like Spanish Basque flavors this is one you don't want to miss.
Bars & Exotic Cars
Since it's vacation time you will want to indulge in a few of the bars on property too. From the Sky Bar, where you can watch the perfect sunset, to the Piano Bar, or even try your singing voice at the Karaoke Bar. It's a lively time after dark in Grand Velas and you don't want to miss it.
Of course, while the food is excellent, there are other things on the property to keep you busy. The spa, for example, offers a Water Journey that is an hour-long ritual based on the use of eight various water experiences. After the ritual, opt for a massage or facial in order to more fully enjoy the entire experience.
For car lovers, check out the "Stay & Drive Package". Even if you can't afford a Ferrari 612 or the Lamborghini Gallardo you can opt to drive this dream car on specialized courses as part of the Stay & Drive promotion at Grand Velas Riviera Maya. The package includes driver registration, driving lessons and practice run, two familiarization laps with a professional driver, then five laps behind a choice of the Audi R8, Ferrari F430 or Lotus Elise, among others. Guests can further get their adrenaline pumping where they serve as co-pilot in the car of their choice along with one of the track's professional drivers as they attempt to break the track record.
It's easy to float away or get your adrenaline pumping, either way at Grand Velas your every wish is accommodated.