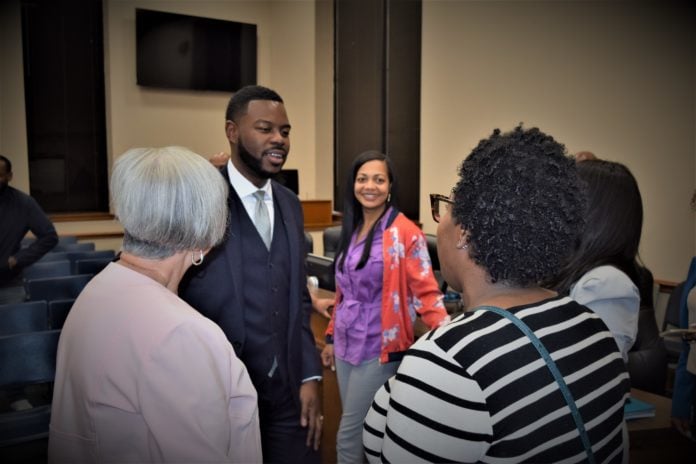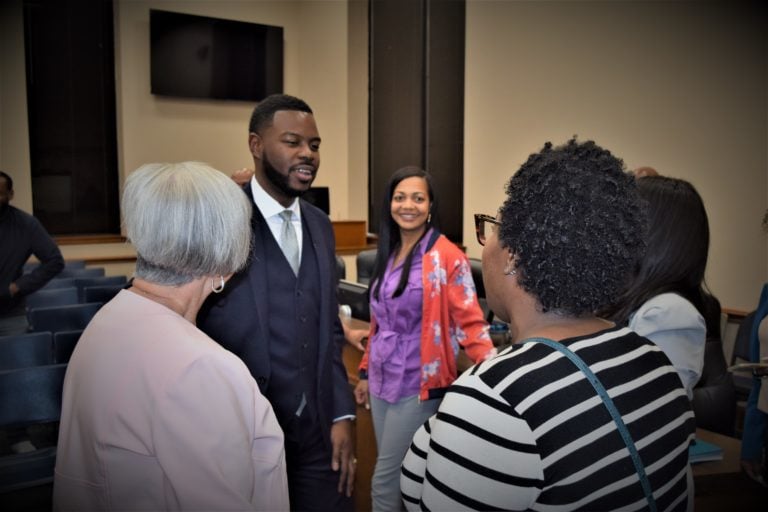 Forum To Tackle Reduction Of School To Prison Pipeline
DESOTO — DeSoto Independent School District Superintendent, Dr. D'Andre Weaver invites parents and community members, at 6:30 pm tonight, Monday, Oct. 15, 2018, at the Disciple Central Community Church located at 901 N Polk St #101, DeSoto, TX 75115.
Weaver will lead tonight's town hall discussion aimed at covering a number of topics including moving the state of the district's academic performance forward and other concerns from the City of DeSoto and DeSoto ISD communities.
Tonight's event is an opportunity to further introduce Dr. Weaver to the community following his official start date on September 17, 2018. Since the start of his service in DeSoto ISD, Dr. Weaver has visited every campus in DeSoto ISD to engage teachers and staff in discussions on their experiences leading education in the district. In addition, Dr. Weaver has spent time with each campus administrator individually on their respective campuses to understand areas of strength as well as areas of opportunity as campus administrative leaders.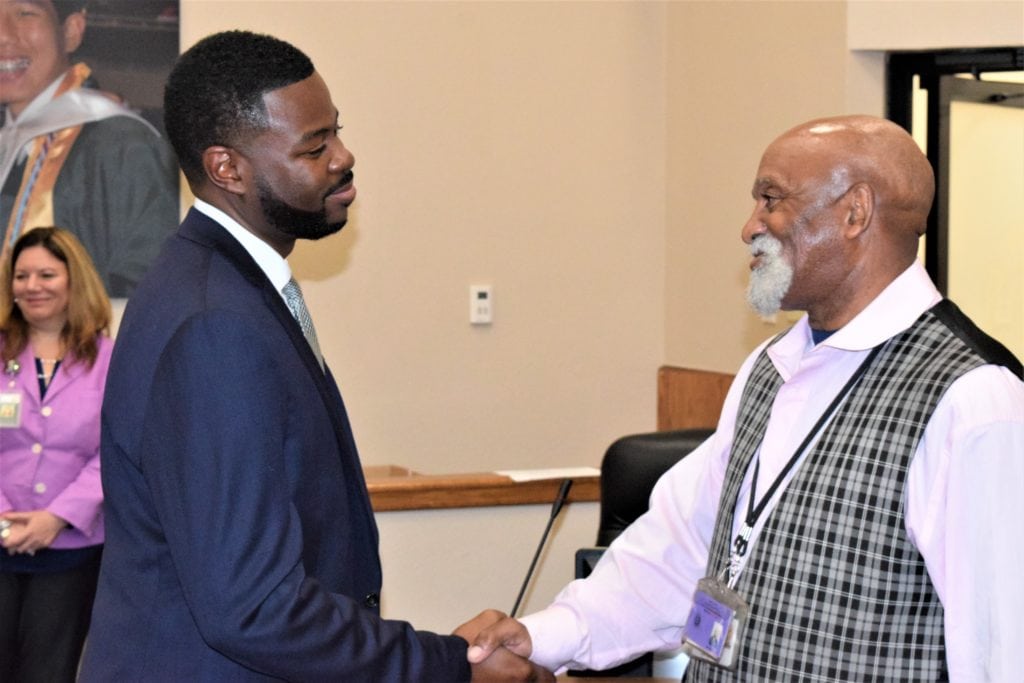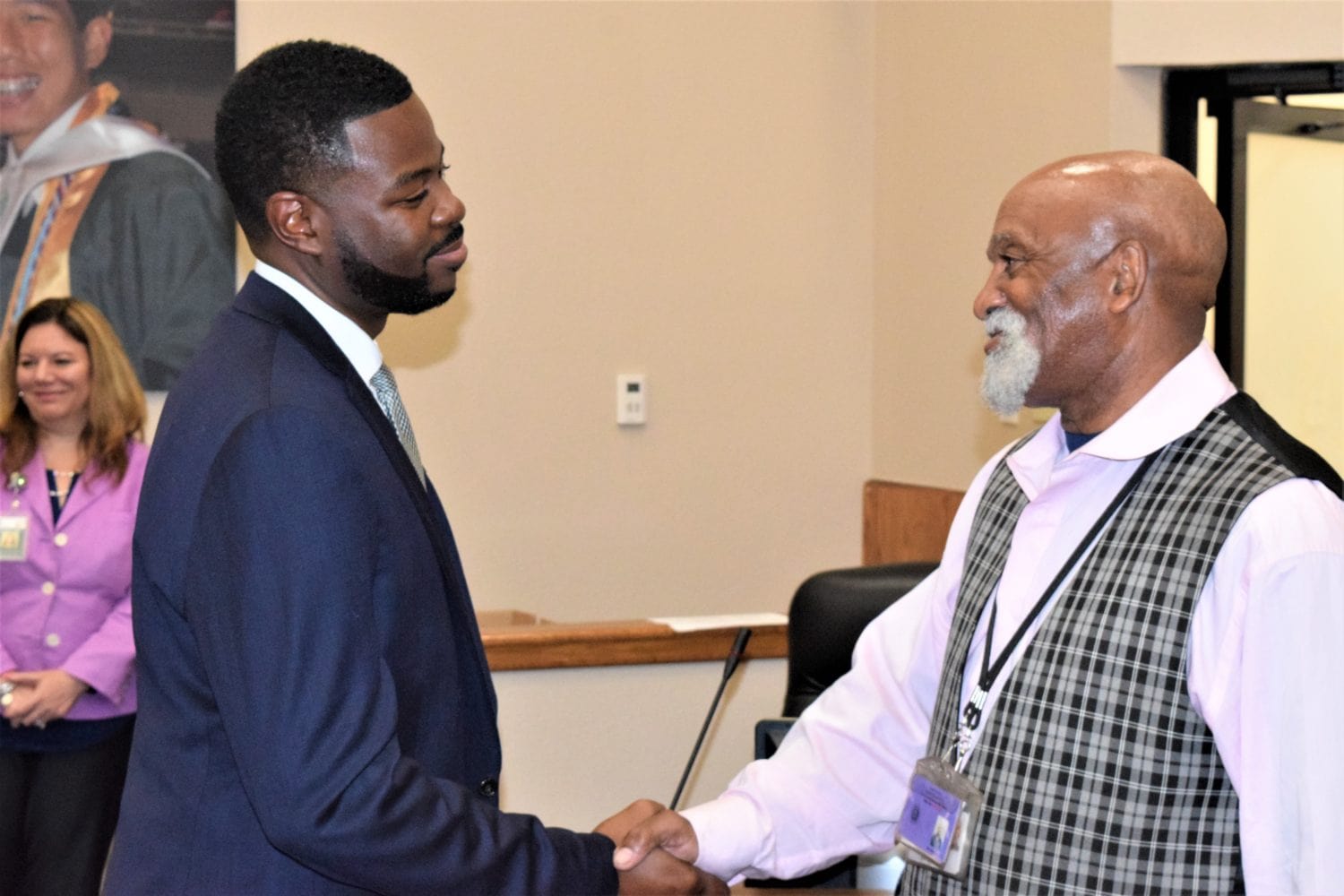 Future Meetings With Dr. Weaver
In order to continue learning more about the DeSoto ISD community and engaging parents, students and community members, Dr. Weaver has scheduled two upcoming series dedicated to hearing from parents and community members — Coffee and Conversation with Dr. Weaver (7:30am, Nov. 7 at West MS Library; 7:30a, Nov. 14 at Northside Elementary Library; 7:30am, Nov. 28 at Moates Elementary Library) and Community Listening with Dr. Weaver 6:30pm, Nov. 1 at the DeSoto High School Freshman Cafeteria; 6:30pm, Nov.15 at the DeSoto Public Library Multipurpose Room; 6:30pm, Nov. 29 at Harvest of Praise Church in Glenn Heights).
In addition, Dr. Weaver also plans to establish student, parent, teacher and principal advisory groups that he will meet regularly to learn about how the district is serving each segment and ways in which the district can better support and serve them as well.
Dr. Weaver will serve as the keynote speaker for the Oct. 22, 2018, Glenn Heights Chamber Luncheon set to start at 11am at Ovilla Road Baptist Church.
All events are free and open to the public and media is invited to cover the event.