Just call him Mr. Soccer.
For Cedar Hill youth soccer coach Chris Lopez, the sport is more than just that. It's a passion he's had ever since he was young, so he understands the players' passion.
Lopez has been involved in coaching soccer ever since he was a teenager, 16 to be exact. His first team was the Chammeyville Stompers in the Duncanville Soccer Association in 1996.
This evolved to administrative roles within the surrounding communities to help other families with a pathway to higher-level platforms.
"I am second generation when it comes to the local soccer scene," he said. "Both my father and uncle started coaching in the Early '90s, and both served in prominent roles within the local associations."
Chris was a standout in another form of football, the American style. He helped the Duncanville High Panthers win their first state championship in 1998 (they won their second last season.
As for soccer, he said, "My passion always stemmed from helping teach the game and following in my family's footsteps."
And teach it well, he has. He even started his independent soccer club. It's part of the Southside Fury Soccer Academy, started by him and a friend.
"My independent club started with me seeing the inner workings of a few bigger local clubs and the flaws in their overall concepts. They were not really built around development and the best interests of the kids," Lopez said. "So, in 2019, my very close friend and partner, Blaze Thorpe, decided we were tired of the local clubs scenes and visions."
The Southside Fury Soccer Academy was geared to be a competitive, low-cost avenue for families to have their kids develop without the pressures of immediate wins and trophies. Unfortunately, it had immediate obstacles, most notably the COVID-19 pandemic.
"Once we were able to navigate through the early struggles, we were able to have plenty of success as well as develop many players," Lopez said. "We were able to parlay this into the opportunity we are presently in with DKSC South."
DKSC stands for D'feeters Kick Soccer Club
"During this past winter, we decided our vision, although very good, lacked the proper opportunities for our players. So we reached out to the president of DKSC, Juan Martinez, to see what we could do to help build a southern hub for their club," Lopez said.
The merger became official in May this year, and Lopez said things have taken off smoothly. They are still providing families an affordable option with pathways to the next level and top platforms within the North Texas scene.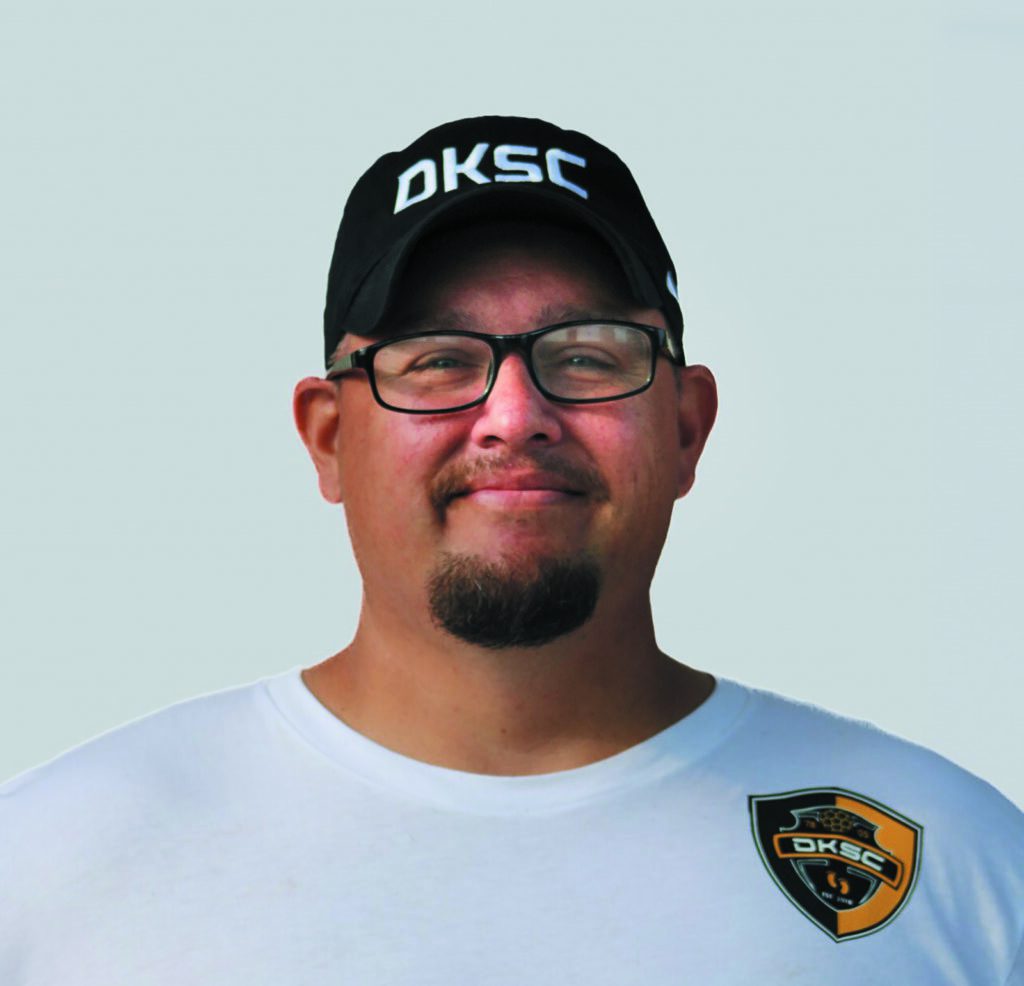 "I am excited for our future and hope we can truly build an impactful option for many families here in the southern region of DFW," he said.
Lopez has had much success both as a coach and as an administrator. Among the highlights, in 2018, he coached his U10 girls team to the championship of their age bracket in the Tournament of Champions (equivalent to a state championship for recreational soccer).
"I view this as one of my biggest achievements in youth soccer. My dad had participated in the tournament with multiple teams for many years and could not capture the top prize. So I made sure to let him know I could complete the journey," he said with a chuckle.
"On a broader scope, I have helped start the journey for many players to reach the pinnacle platforms in youth soccer. That, to me, is why I do what I do…opportunity."
Lopez coached from 1996-2001. He returned in 2010 and continues today.
He said upon his return, he started his journey in helping the community by volunteering for local associations. From 2010-14, he was a Duncanville Soccer Association (his hometown) board member. He held many roles, from age group commissioner to President.
Once his term ended in 2014 and his eldest daughter did not want to pursue the sport anymore, he felt he had completed his journey. But a little girl he coached previously approached him to ask if he would continue to be her favorite soccer coach.
"I have a big heart, and it melted, so I decided to continue the journey. Thank you, Molly P.," he said.
He started working with Cedar Hill Soccer Association as a coach and volunteer over the years, which led to him being a part of their board since 2015, even serving as vice president.
HE SAID the CHSA has had over 1,000 youngsters in the program in the past few years. Of course, like many organizations, their peak years were before COVID-19, but they are steadily increasing.
"We are always looking at ways to continue the growth of the sport in the community. So if you want to try something fun, check out our website, " www.cedarhillsoccer.org," he said.
Also, a couple of years ago, the association began holding an annual tournament in honor of Mary Warner, the first registered female soccer referee in the U.S. and a resident of Cedar Hill. Her long and distinguished career began in 1970.
The tournament is held around Veterans Day each year.
Lopez has four children. His oldest daughter played for several seasons and is now a junior and a violinist at an arts magnet school for theatre.
"I am so proud of the young lady she has become, and I hope my younger kids look up to the example she has set of following her dreams," he said. "My two youngest have dabbled in the sport but are only 6 and 4. So we will see what happens with them.
"I never pressured any of them to play. Instead, I always encouraged them to pursue their dreams," he added.
"My hope is every kid that comes across our program has the opportunity not just to play soccer but develop into a great human being."
As for himself, he said, "My next journey is in the works, so stay tuned."