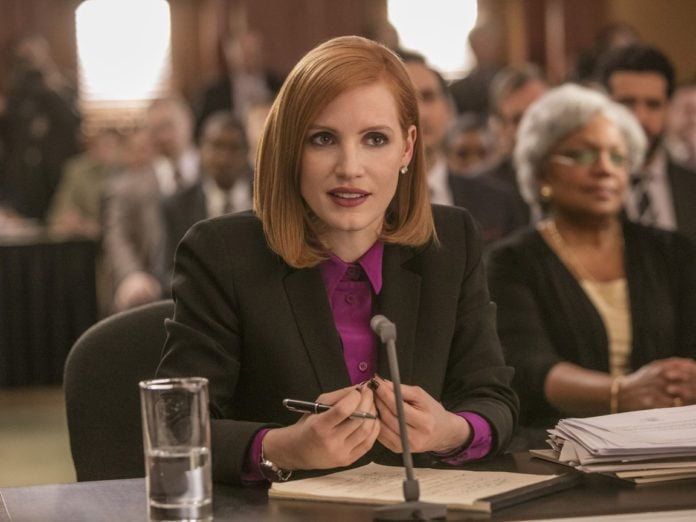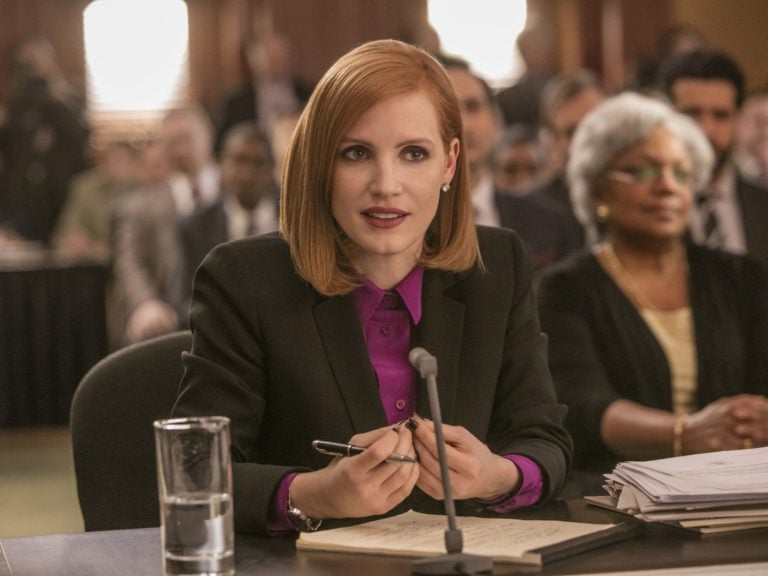 Jessica Chastain is amazing as ruthless lobbyist Elizabeth Sloane in "Miss Sloane." She is one of the most sought-after lobbyists to rise to power in power-hungry D.C. The glamorous, couture-clad Miss Sloane is not hampered by "feminine" sensitivities.
Sloane operates on a "take-no prisoners" mode, using any means necessary to win. She has been successful for clients and campaigns in the highest echelons of international politics and affairs.
When Rodolfo Schmidt (Mark Strong II) offers her an especially challenging job. He wants her to work for his underdog gun control campaign. Sloane makes a surprising choice, leaving her plush job with the nation's most influential lobbying firm. She agrees to take on the challenge of passing a gun control bill. She takes a team of young super-achievers with her–those who jump at the chance to do something good for a change.
Sloane's old firm, run by a network of "good old boys" like top executive George Dupont (Sam Waterston) represents the other side on the campaign. Their side has already raised 10 times more money than the underdogs to fund their campaign.
Plot Twists Keep Everyone Guessing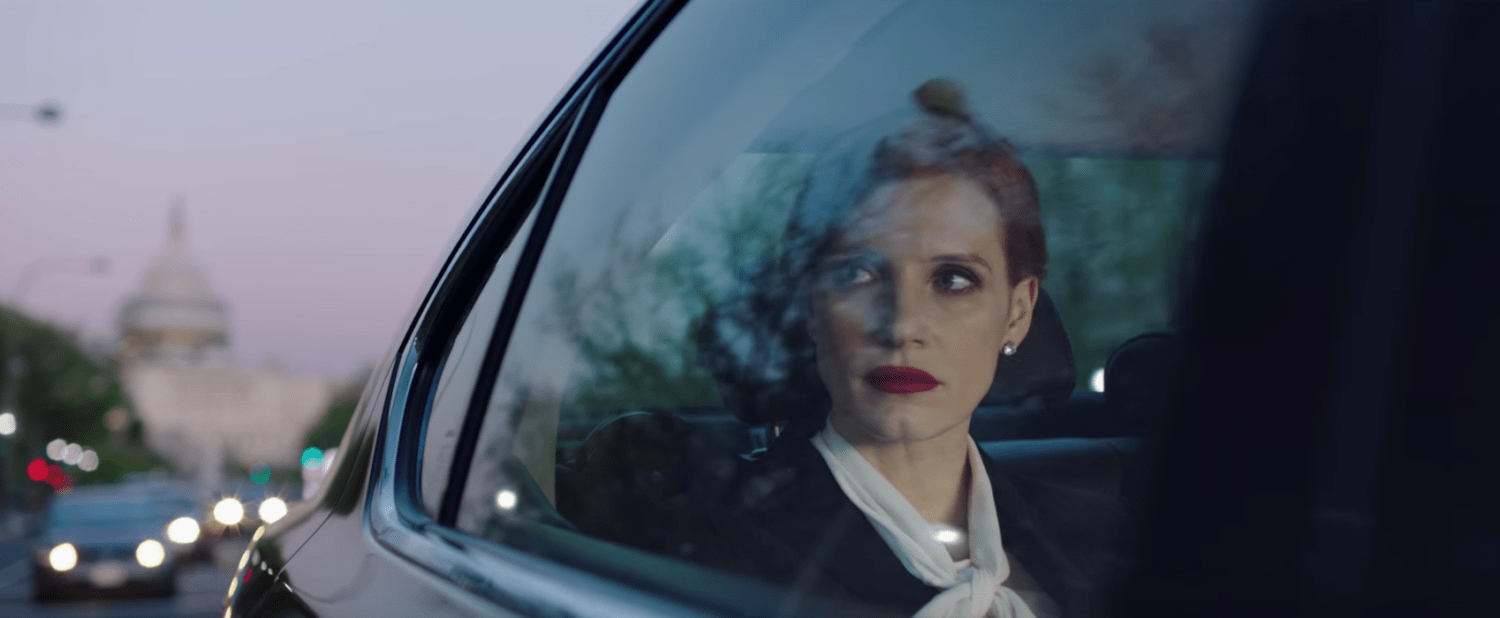 At this point, the movie's plot becomes tantalizingly twisty. While we aren't privileged to know what kind of Machiavellian machinations Miss Sloane is planning, neither are her co-workers. She carefully controls her thoughts and emotions behind her icy exterior. All of us, including her opponents, are constantly surprised by what Miss Sloane does next.
One of the most endearing campaign workers on the gun control campaign is true believer Esme Manucharian (Gugu Mbatha-Raw). Unlike Miss Sloane, Esme has joined the gun control campaign because she hopes to prevent school shootings or other mass killings.
Just when it seems Miss Sloane and her team might be on track to pull off an incredible upset, her past escapades threaten to derail them. Miss Sloane's reported murky behavior and disregard of ethical rules is investigated by Senator Sperling (John Lithgow) and a Congressional Committee.
To find out what happens next, you need to see the film. Maybe even twice, just to figure out how, when and why Miss Sloane takes some of those risks.
EuropaCorp's "Miss Sloane" opens wide Friday in Dallas-Fort Worth. Directed by John Madden and written by Jonathan Perera, the mystery/suspense drama runs 132 minutes. "Miss Sloane" is rated R for language and some sexuality.