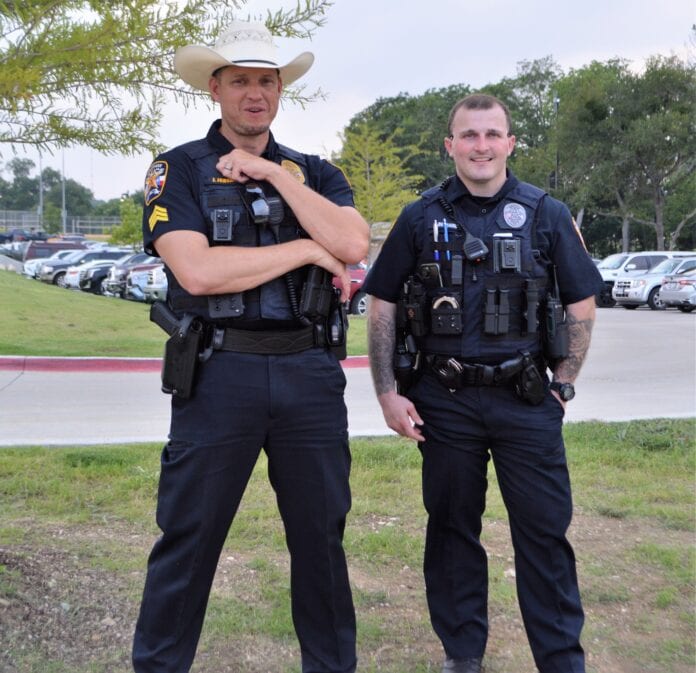 The City of Midlothian ranked No. 45 among the 50 safest cities in Texas in the 9th annual Safest Cities in Texas report for 2023, published by SafeWise, a company that studies crime rates and safety trends nationwide.
"A safe community is actually a team effort.  It begins with diligent daily efforts from local law enforcement," says Midlothian Police Chief Carl Smith in regards to the honor.  "I am very proud of the staff we have assembled over the last 16 years here in Midlothian.  They are committed to serving our community and their efforts are reflected in the consistent low crime rates we experience,"  he adds.
Smith noted that MPD collectively works with Ellis County Sheriff's Office, Ellis County Constables, the Department of Public Safety, Code and Animal Services Officers to keep city streets, highways, retail centers, residential areas, and schools safe and secure. Two hundred ninety-three cities in Texas met criteria to be considered for ranking in this year's report. The top 50 included 28 cities in North Texas, more than in any other region in the state.
All of the cities that made the top 50 reported fewer than 2 violent crimes per 1,000 people. Additionally, all of the safest cities reported fewer than 13 property crimes per 1,000 people. Midlothian's rates were 1 violent crime per 1,000 people and 10.3 property crimes per 1,000 people. By comparison, the rate of violent crime in the state is 4.6 crimes per 1,000 people, which is slightly higher than the national average, which is 4 crimes per 1,000 people. The rate of property crime in Texas is 21.9 crimes per 1,000 people, which is also slightly higher than the national average of 19.3 crimes per 1,000 people.
SafeWise uses FBI crime statistics data to rank cities in each state and across the country. For the 2023 reporting year, the most recent FBI data was released in October 2022, and accounts for crimes reported in calendar year 2021. To add extra insight and depth to that assessment, demographic information and the results of a proprietary State of Safety research study were incorporated.
The "safest" cities rankings are intended to highlight cities with low crime rates and ignite conversation and action around how to make all cities and communities safer. Smith points out that MPD benefits from a very interactive relationship with residents, businesses, and other City staff to create a climate of safety throughout our City.
The Midlothian Police Department has operated for many years several crime prevention and community involvement programs, aimed at building community-police partnerships to ensure citizen safety.  Programs include Crime Stoppers, House Watch, Neighborhood Watch, and the upcoming National Night Out, which is planned this year for Tuesday, October 3.  For more information about National Night Out and other MPD Crime Prevention Programs, visit https://www.midlothian.tx.us/165/Crime-Prevention-Programs.
Smith reflects, "We are blessed in the North Texas area, particularly here in Ellis County and in our hometown to enjoy a robust and thriving community.  It is an honor to  serve the citizens of Midlothian."
To view the complete SafeWise report, visit  https://www.safewise.com/blog/safest-cities-texas/#The_Safest_Cities.