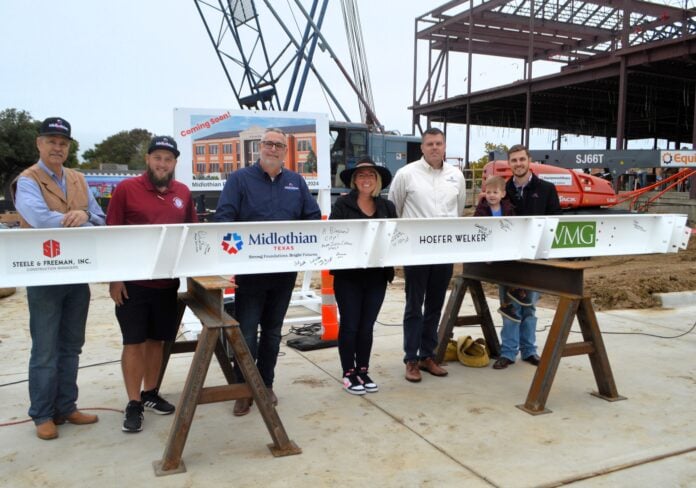 Midlothian's new City Hall and Public Library was topped off Thursday with a final steel beam that was signed by the community, signifying an important milestone in the construction process.
Mayor Justin Coffman presided over the ceremony, where he credited the citizens for visioning the Downtown Master Plan, which identified the town square catalyst project as a driver of economic prosperity for downtown. He also thanked the voters who approved the bond proposal that funded the project in 2021.  He noted that the Downtown Plan recently won a Gold Award for implementation from the American Planning Association, Texas Chapter.
Six of the past eight Midlothian mayors were special guests at the beam-signing event. They were Bill Houston, George Kent, Richard Norman, Maurice Osborn, Richard Reno, and Tony Sanders.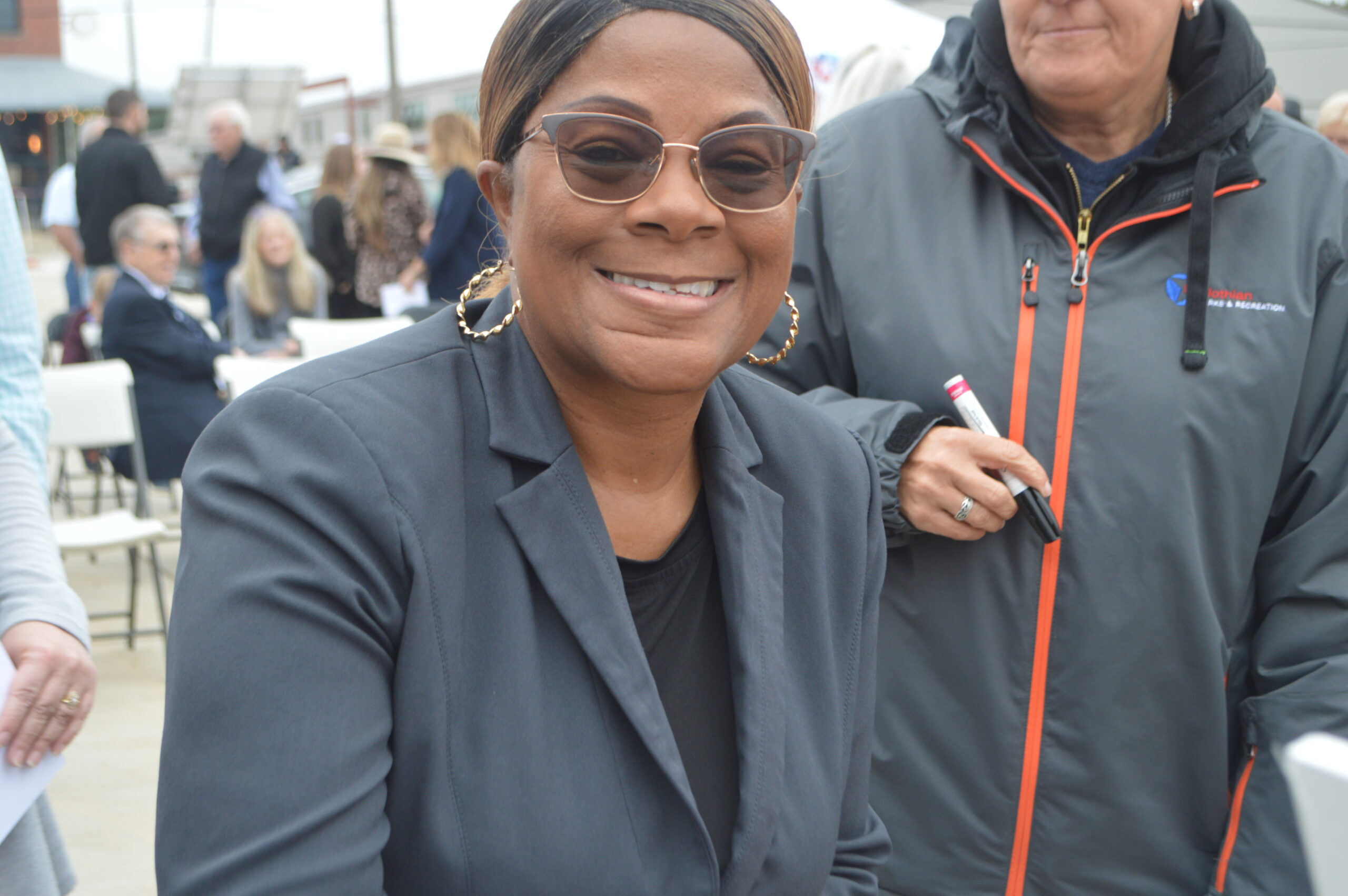 Current and former City Councilmembers were also present to celebrate the progress of the construction.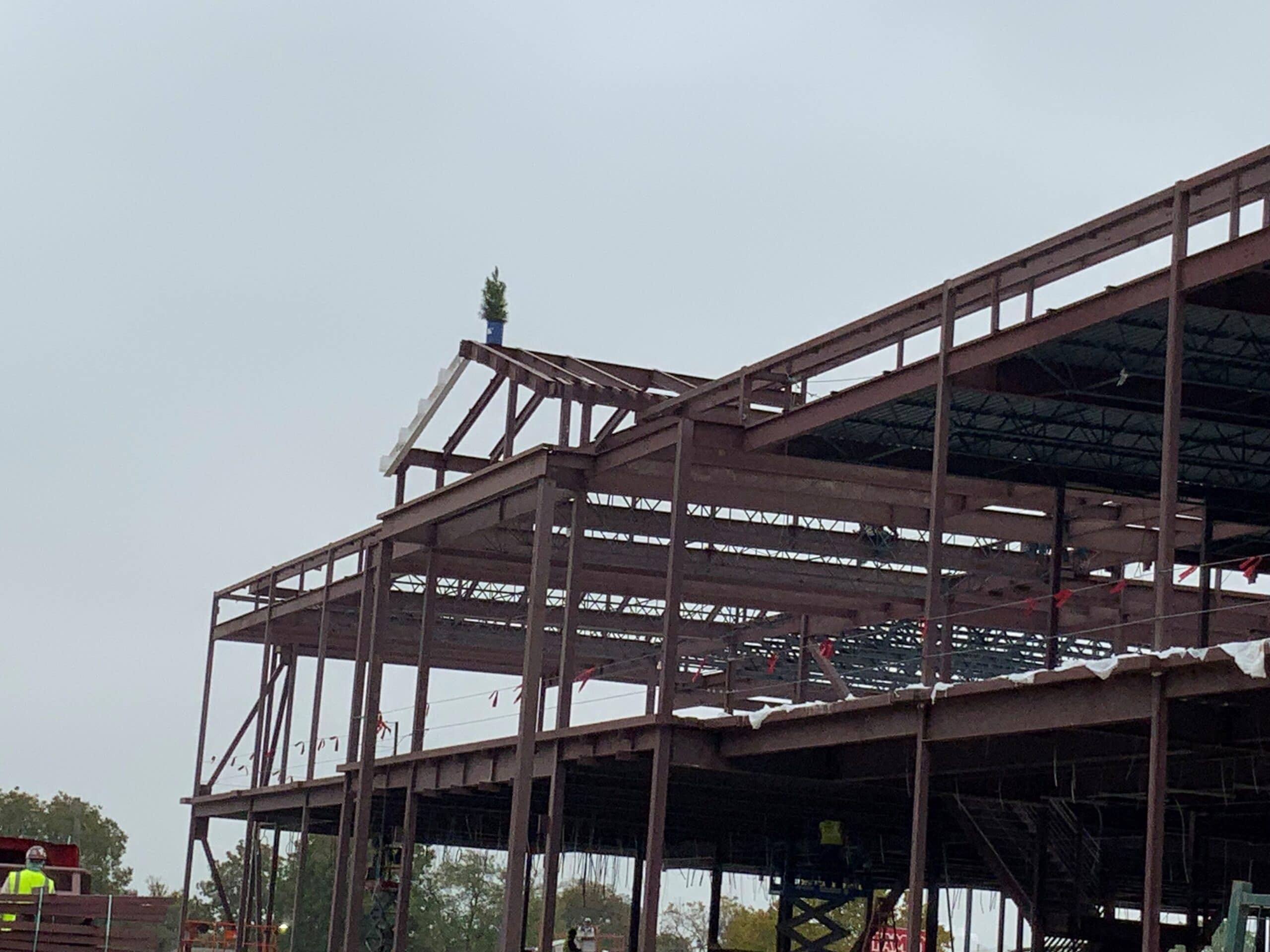 "It is on the shoulders of our former leaders that we stand here today, making history together," said Coffman. He also acknowledged the board members of the Type A and Type B corporations, which helped fund portions of the new facility by allocating city sales tax dollars. He thanked the business community for its support, particularly the downtown businesses that have endured inconveniences during the construction.  He said, "The beam-signing ceremony shows there is a light at the end of the tunnel. At the end of the tunnel, there is a beautiful new town center for the citizens to use and enjoy." The new 36,000-square-foot City Hall and 16,000-square-foot Public Library are slated to open in late 2024.