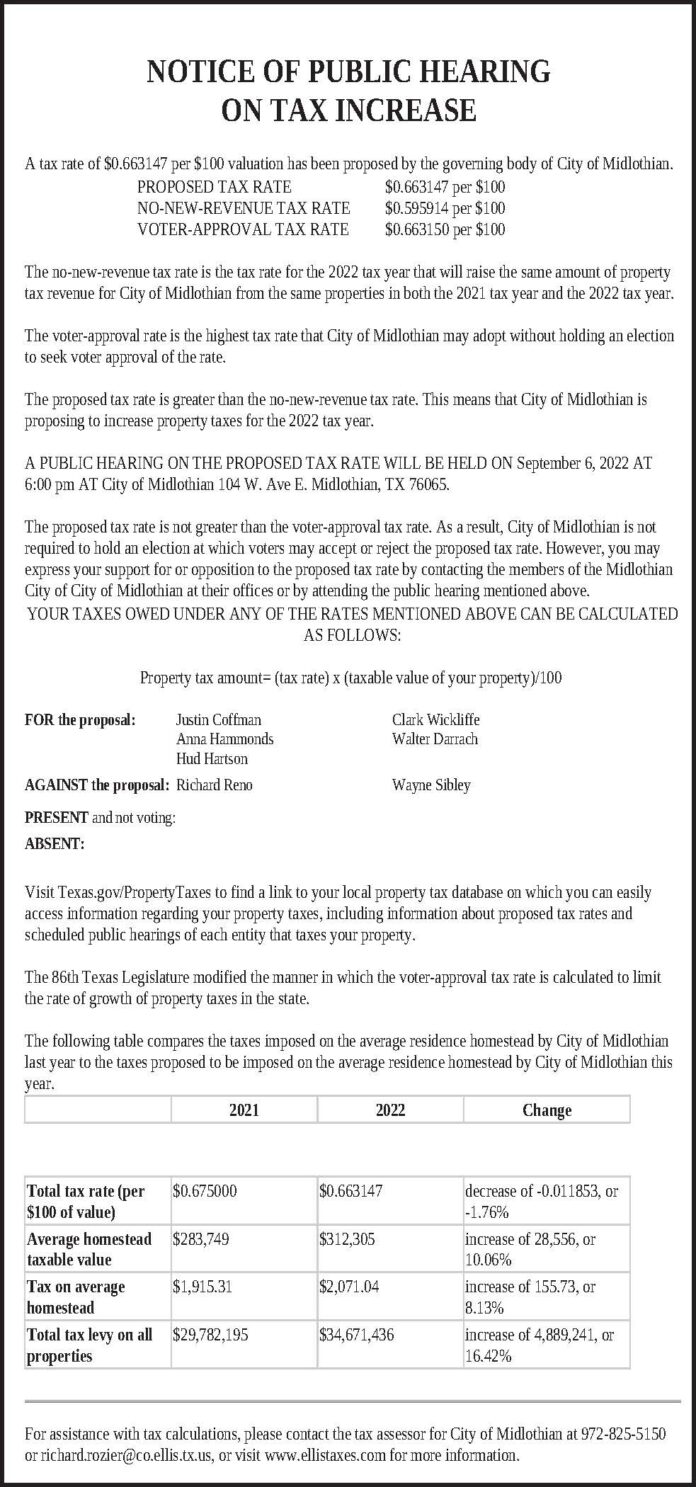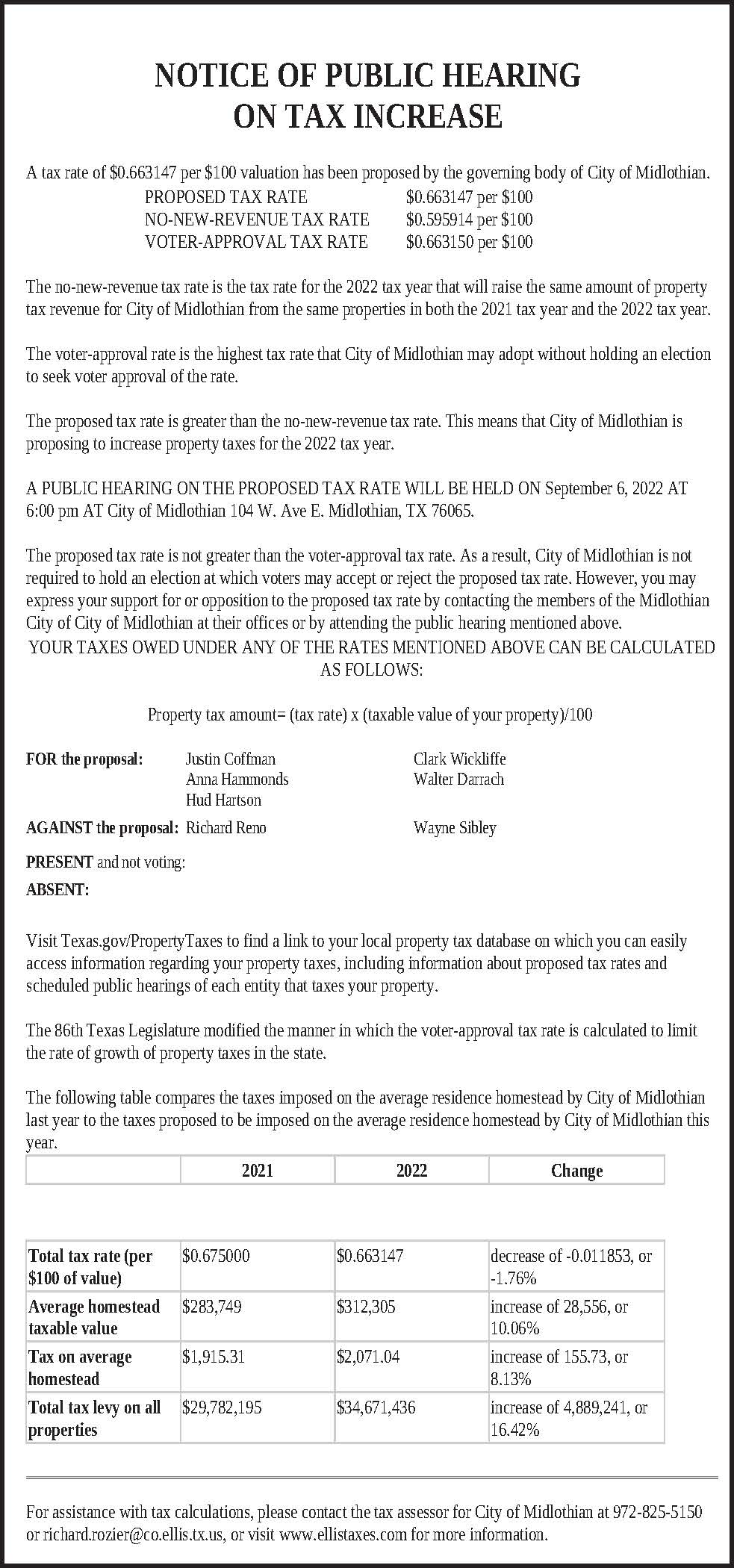 Correct No-New-Revenue tax rate is $0.595914 per $100 property valuation
At the August 9, 2022, Midlothian City Council meeting, the Council approved a tax-rate ceiling of $0.663147 for fiscal year 2022-23. At that meeting it was presented that the No-New-Revenue tax rate was $0.663147.
It was discovered after the meeting that the No-New-Revenue tax rate presented was inaccurate. When the error was caught, it was corrected in the subsequent Public Notice published on the city's website and in local publications; however, it has understandably caused public concern. The correct No-New-Revenue tax rate is $0.595914 per $100 property valuation.
It is important to understand that proposing and publishing a tax rate is only the first step in the City's process for approving a new tax rate. The City is required by law to propose a tax rate, which in this case is a proposed tax ceiling, and then provide public notice of the proposed tax rate and Public Hearing before the final tax rate can be approved. That Public Hearing will be held on September 6, 2022, at 6 p.m. at City Hall in Council Chambers.
To view the Public Notice of Hearing, visit https://www.midlothian.tx.us/…/Notice-of-Public-Hearing…
NOTICE OF PUBLIC HEARING OF THE CITY COUNCIL OF MIDLOTHIAN, TEXAS REGARDING THE PROPOSED 2022 -2023 FISCAL YEAR ANNUAL OPERATING BUDGET
Notice is hereby given to all interested persons that the Midlothian City Council will conduct public hearings on Tuesday, August 23rd, 2022 at 6:00 PM and Tuesday, September 6th, 2022 at 6:00 PM, in the City Council Chambers, 104 W. Avenue E, Midlothian, TX to receive public input regarding the proposed 2022 – 2023 fiscal year annual operating budgets.
This budget will raise more total property taxes than last year's budget by $4,965,396, which is a 14.93 percent increase from last year's budget, and of that amount, $1,746,915 is tax revenue to be raised from new property added to the tax roll this year.
All interested persons will be given an opportunity to appear and be heard. If you are unable to attend, you may submit your written views to the City Secretary at 104 W. Avenue E, Midlothian, TX 76065 or by calling (972) 775-7101.