Mansfield is known for their amazing parks and outdoor spaces and they're about to get even better with two new parks and improvements to McClendon Park West. Make plans to bring the family this Saturday and join the circus themed fun as the city celebrates the openings.
From Mansfield Parks and Recreation: It's a three-ring celebration in Mansfield this Saturday and you're invited! The festivities begin at 10 a.m. on Saturday, April 22, with the grand opening of Watson Branch Park, 1420 Watson Branch Road. This new neighborhood park is nearly 11 acres, most of which includes a paved linear trail that runs throughout Watson Branch, a neighborhood off 157 and Mouser Way. The park area includes two playgrounds, a pavilion and picnic tables.
Once that ribbon is cut, the circus heads to Gertie Barrett Park, another brand-new neighborhood park. At 11 a.m. city officials will officially dedicate this eight-acre park, located at 2121 Gertie Barrett Road. It includes two playgrounds, two pavilions, a looped walking trail, natural areas, a restroom and a splash pad. This park was the highest priority for northwest Mansfield in the 2020 Master Plan.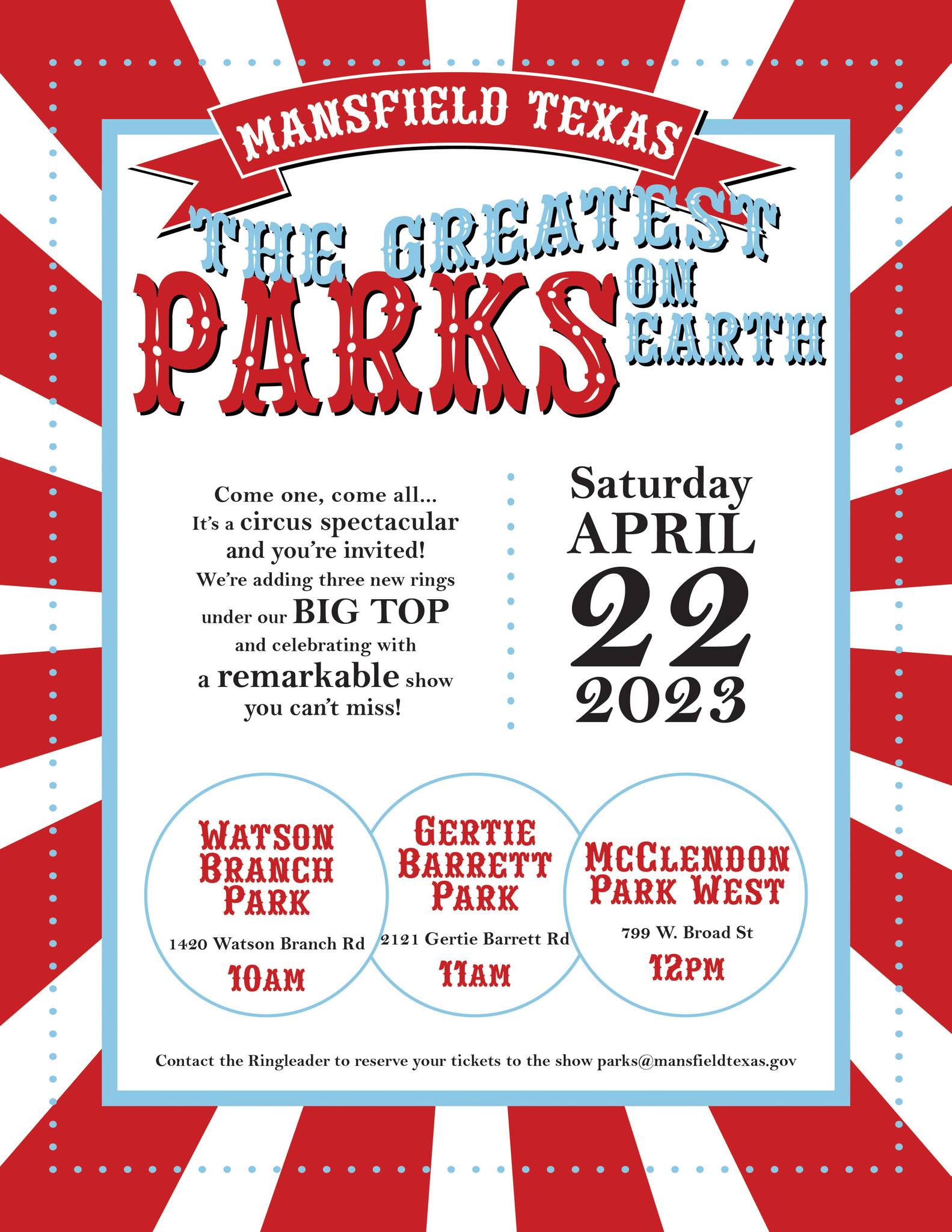 At noon, staff and city leaders will move the fun to McClendon Park West, 799 W. Broad Street, for the final ring in the circus celebration. While originally opened in 1985, the park has been closed since June 2022 for major renovations that replaced the unused softball field with two lighted basketball courts while also adding a new restroom and splash pad. The park also had parking expanded in both areas to accommodate the new visitors expected with the enhanced amenities.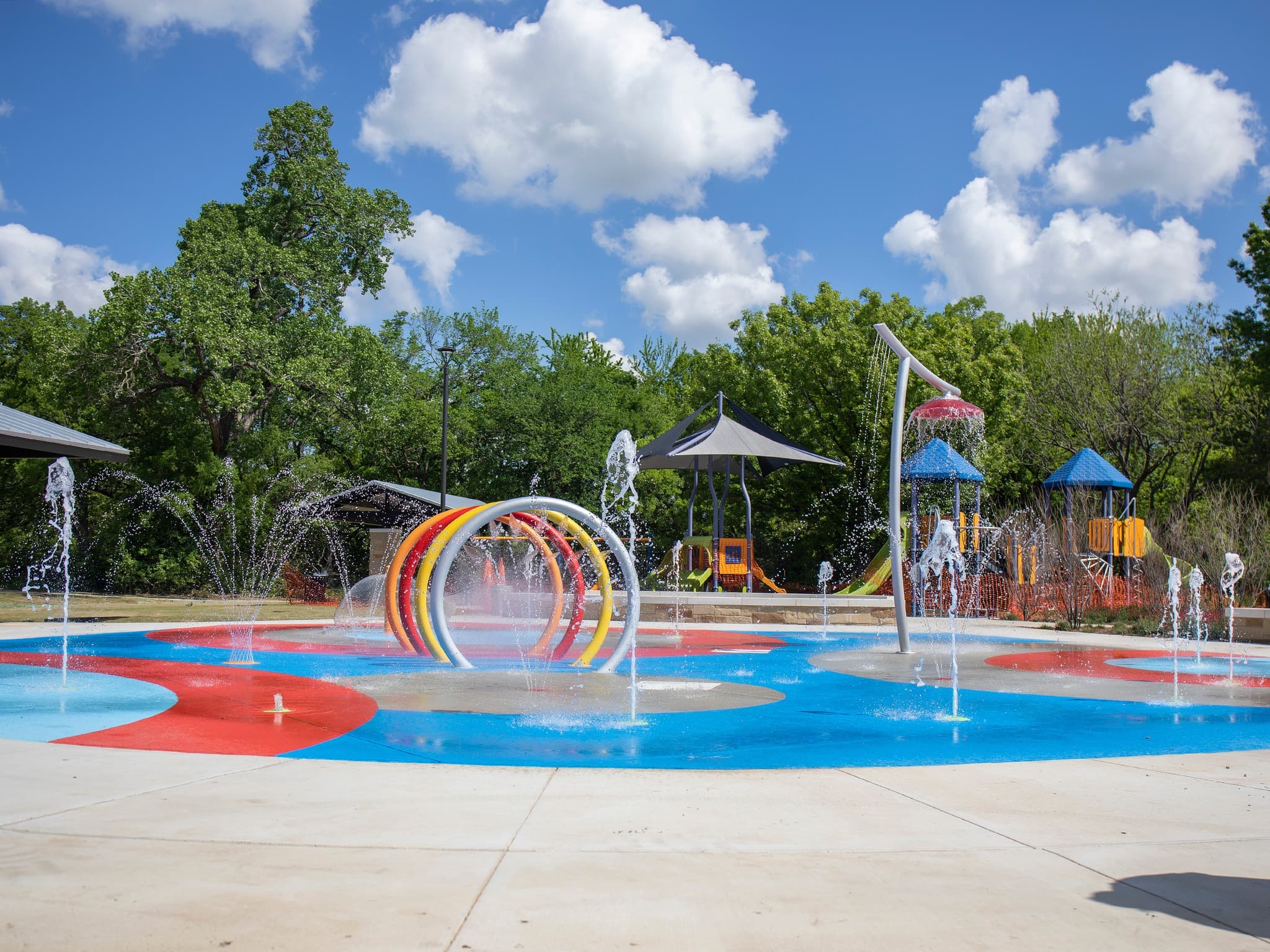 Once officially open, all three parks will operate on standard neighborhood park hours, open daily from 5 a.m. to 9 p.m. The splash pads at Gertie Barrett Park and McClendon Park West will be operating from 10 a.m. to 8 p.m. daily, starting with the park opening and through the end of the summer. There is no cost to attend the parks or the splash pads.
Residents are encouraged to attend the grand openings on Saturday, April 22, and celebrate this exciting day with city leaders and park officials. Let the circus fun begin!
PLEASE NOTE: These parks are NOT open until Saturday and are still considered construction sites. Some barriers have been removed to allow crews to make the final adjustments, but the parks are still closed. PLEASE do not visit the parks until they have been cleared to open for your own safety. We know you are excited and we are too…not much longer!