Duncanville Coach continues to look to bi-district playoffs without Nelson
DUNCANVILLE—Despite the Fall temperatures, the air at Panther Stadium was electric. Officials were on hand to dedicate the Athletics Field house in honor of former Duncanville Football Coach Bob Alpert. An ancient rivalry between Duncanville and DeSoto was underway. This is what Friday night football in Texas is all about. But soon, hopes for the future would take a significant turn.
It was the Panthers' second possession. Quarterback Jaylin Nelson marshaled his offense down the field. To no avail, the high powered DeSoto defense did what they had to do to prevent a first down.
Running Back Jakari Briggs moved the ground game 7 yards with back to back rushes. Then Tre Siggers caught a screen pass and made a 38 yard scramble to the DeSoto 25 yard line. With five minutes left in the first quarter, the Panthers were seemingly in the position to tie and bring the score 7-7.
After a quarterback option and gain of 3 yards by Nelson there were a two consecutive incomplete passes into the end zone. Determined to keep the momentum up Nelson connected with Isaiah Upshaw with a eight yard catch. With the ball ten yards from the end zone, Nelson was determined to put Duncanville points on the board. The home side of the Panther Stadium was on their feet, and their screams of encouragement was almost deafening.
Then the stadium fell silent.
While trying to execute another quarterback option, Nelson was taken down hard just as he was about to cross the line of scrimmage. When he didn't pop back up within a second as he usually did, everyone in the stands knew something was awry.
Whistles blew. DeSoto players took a knee. Coach Reginald Samples, followed by trainers quickly made their way to the far side of the field where Nelson was surrounded by his teammates.
Nelson's Diagnosis
At that point, a number of Duncanville fans' faces grew pale. It was as if they could see their playoff prospects being carried off the field along with Nelson. It was later determined that he suffered a broken femur bone. The Jaylin Nelson injury mean the end of a season, his.
"He'll be out for about 8 weeks. As you already know, he broke his femur," said Coach Samples. "It was a clean break. So he'll be back on his feet in no time."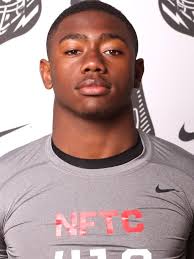 According to the American Physical Therapy Association, a femur fracture is a break in the thigh bone. The femur can be fractured in 3 areas: the head/neck of the bone, the main shaft of the bone, or the lower end near the knee.
Injury occurs when a high-force blow hits the thigh bone. It is caused by either the body weight of the person (as in a fall) or a collision with an object (as in a car accident).
"He's a great kid and it's just heartbreaking to see something like that happen to someone who has sacrificed as much as he has.
While Samples and the Nelsons are praying for a speedy recovery, medical experts have a more conservative estimate. Dr. Andrea Avruskin says full recovery from a femur fracture can take anywhere from 12 weeks to 12 months. Most people, however, begin walking with the help of a physical therapist soon after surgery, although returning to a football game are not possible.
"He comes to practice from time to time. As a matter of fact he'll be with us when we travel to Irving MacArthur Friday," said Samples.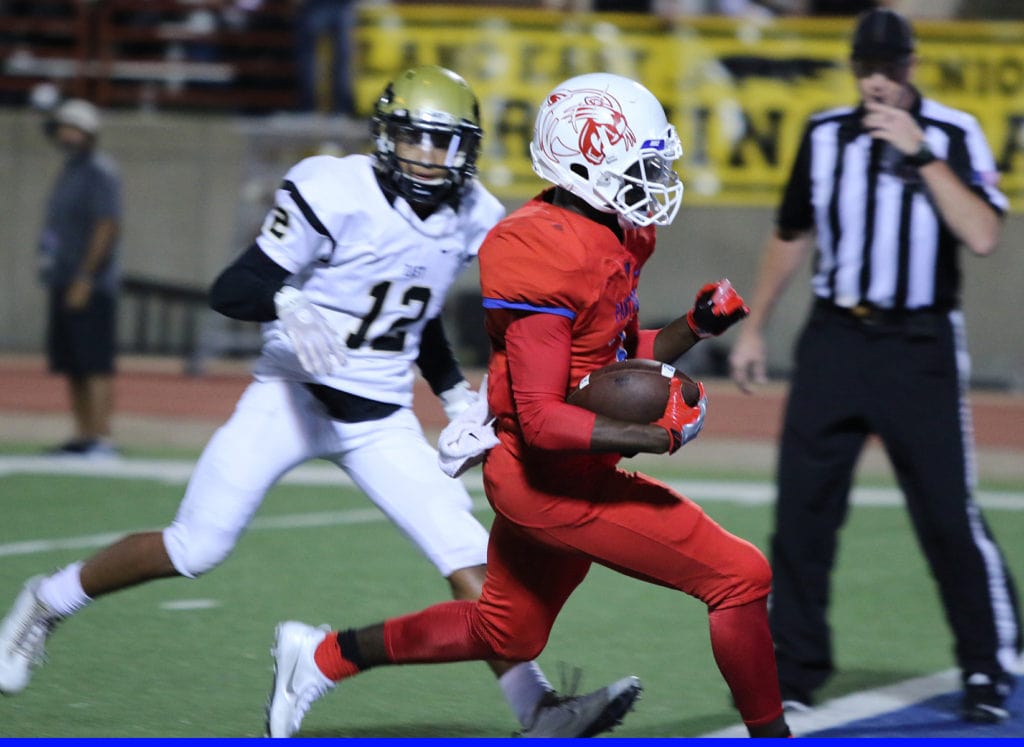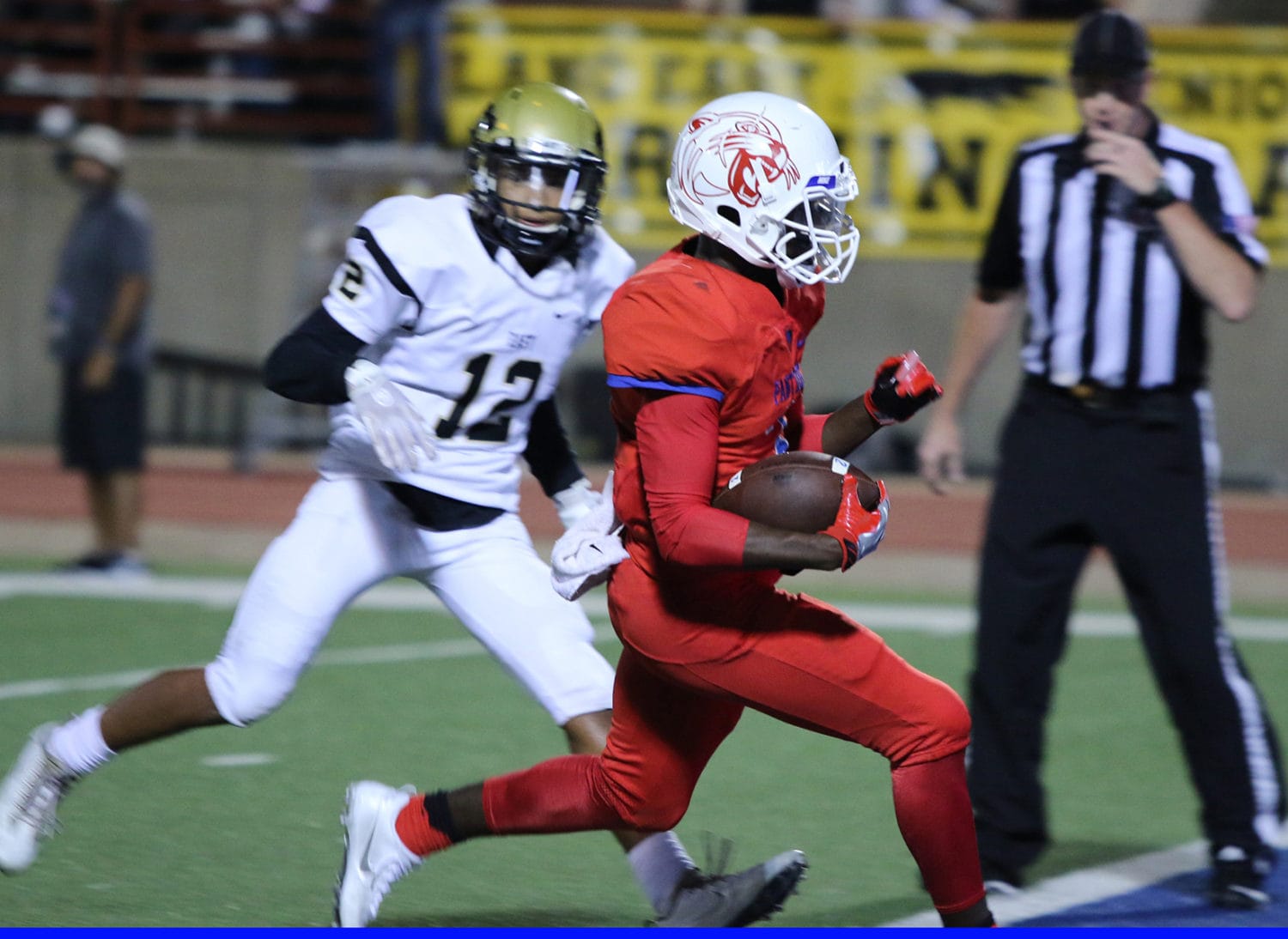 Looking Forward
In eight weeks Nelson has passed for 1,528 yards and 13 touchdowns. He has rushed for 491 yards and eight scores. He is already committed to Texas State after graduation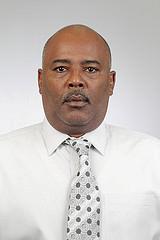 Samples says that he won't speculate or dwell on last Friday's mishap. With a 0-8 record there is little doubt that Samples will lead his team to victory.
"We don't have time to look back. We have to continue going forward. We are focusing on making the playoffs."
Week 10 following MacArthur, the Panthers will face 3-5 Grand Prairie. So despite losing Nelson the Panthers are a shoe in for the playoffs.
If all goes according to Samples' plan, this will be the Panthers first return to the playoffs since 2011 when they fell to Euless Trinity, 55-36.