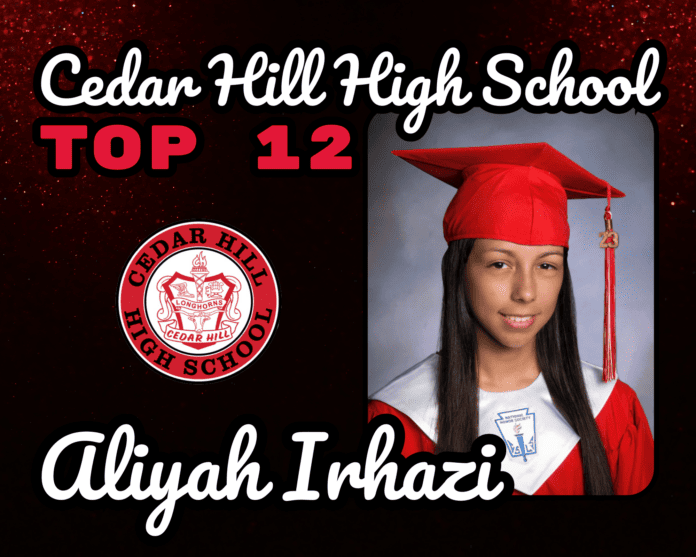 (CEDAR HILL, TEXAS) Reflecting on her time at Cedar Hill High School, there's very little that Aaliyah Irhazi did not accomplish.
But she's set her sights on even more.
Irhazi, who is graduating 10th in the Cedar Hill High School Class of 2023, will study Biology/Pre-Medicine at The University of Texas at Austin.
"I want to work for a better world because I love helping my community," said Irhazi, who plans to work as a dentist or surgeon.
Over the past four years, Irhazi has volunteered on Cedar Hill clean-up projects, donated to local shelters, proctored tennis matches and served as the CHHS Student Council Chair for Faculty Appreciation.
Irhazi graduated from CHHS' Early College Academy and earned an Associate's Degree from Dallas College last week.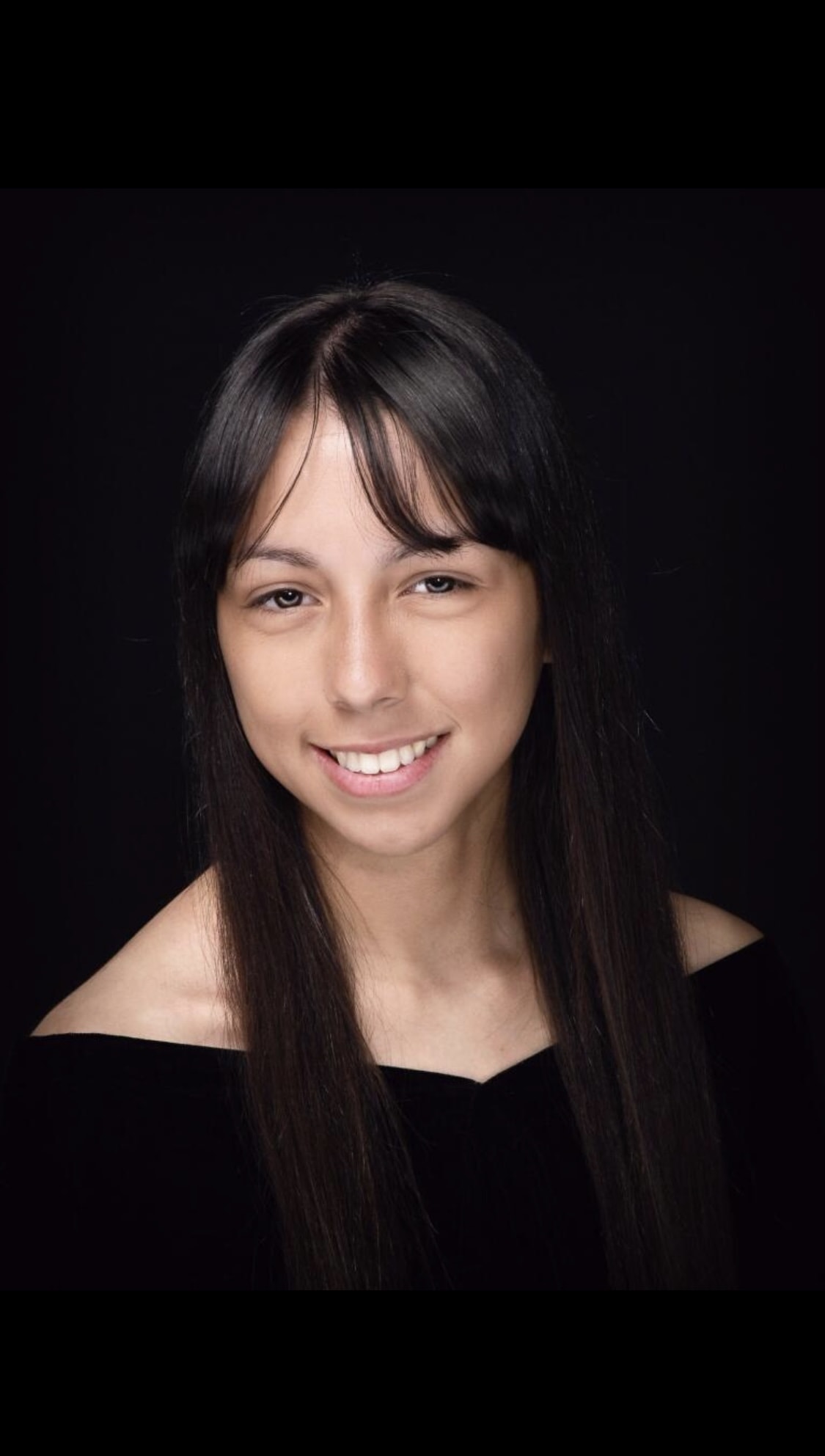 "It meant a lot to me – all of the hard work paid off," said Irhazi, who started her formal education as a Pre-K Scholar at Bray Elementary in the summer of 2009.
One of the highlights of Irhazi's senior year happened when CHHS Orchestra Teacher Elizabeth Judd reversed her decision on retirement, returning to the classroom.
"I love Mrs. Judd so much," Irhazi said. "She's the reason I love coming to school. She's a real inspiration to me. When I found out she was coming back, I had no words. I was so happy. It felt like my family was coming back."
Next Friday, Irhazi will be one of 40 Cedar Hill ISD Scholars competing in Austin, in the Texas State Solo and Ensemble Contest. She is a violinist and the Vice President of the Honors Orchestra.
"Aaliyah is a bright star in the Orchestra program and in my teaching career," Irhazi said. "She is always a willing and dedicated musician, but above all, she is a sincere, friendly and amazing young adult. I cannot wait to see what she accomplishes in the future."
Irhazi was also a two-time Cedar Hill Tennis Team Captain and the program's Number 1 singles player.
"I always learned something new from each tennis match – we established friendships with our opponents through tennis," Irhazi said. "Tennis was a great stress reliever."
Cedar Hill Tennis coach Rockey Rodriguez said he was grateful for Irhazi's leadership since she joined the program in the summer of 2019.
"Aaliyah is an incredible young lady and leader on the tennis team," Rodriguez said. "I would always say stop swinging. She couldn't help herself. She will be successful in whatever career she chooses. We are going to miss her presence and leadership on the team."
Irhazi said she's thankful for former CHHS Social Studies Teacher Michael Clear, who's now a Social Studies Coordinator for the District.
"When I first started Early College Academy, he showed me that I could do it and that I belonged with a prestigious group of scholars," Irhazi said.
Irhazi is the youngest of seven siblings, the oldest of whom is in their mid 40s. Her siblings helped raise her, since her mother (a single parent) worked long hours. Three of her siblings graduated from CHHS.
Irhazi said she's ready for everything that her future has to offer.
"The world has limitless possibilities – there's always something new to see and discover," Irhazi said. "It keeps life fun."