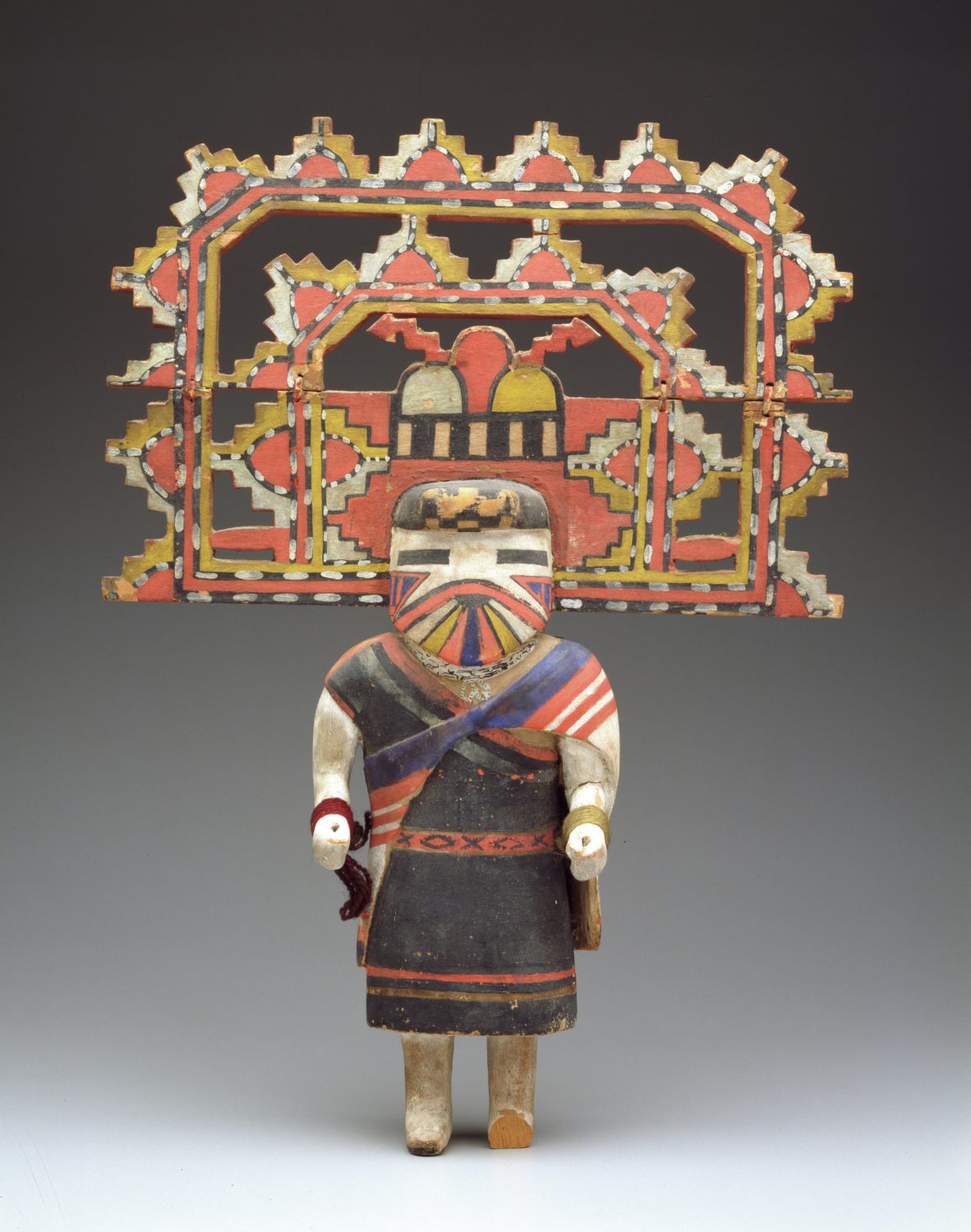 Dallas Museum of Art Exhibit Highlights History of the Hopi
The exhibition "Hopi Visions: Journey of the Human Spirit" opened Jan. 7 at the Dallas Museum of Art, and will be on exhibit through Dec. 2. Featured is a mural painting by Hopi artists Michael Kabotie and Delbridge Honanie, combined with objects from the DMA's collection.
The mural, nearly five feet tall and forty-eight feet long, has six distinct but interconnected panels. The panels narrate the history of the Hopi people, from the mythic emergence through the arrival of Europeans to the rebirth of Hopi traditions in the information age. The contemporary mural was inspired by wall paintings created prior to European contact, and concludes with hope for greater human connection.


"We are honored to work with the Museum of Northern Arizona to bring to Dallas this impressive, expansive, and beautiful mural depicting the history of the Hopi people," said the DMA Eugene McDermott Director Dr. Agustín Arteaga. "Much like the works of art on view, we hope to convey Hopi values to non-Hopi audiences through this exhibition and to express Hopi heritage and culture to all."
In addition to the mural, Hopi Visions includes ancestral Sikyatki Polychrome ceramic vessels and modern kachina (katsina) dolls, such as one of Palhik Mana. The exhibition also features works by other contemporary Hopi artists, including Ed Kabotie, son of the muralist. Ed's drawing Path to Balance is a tribute to his father. The drawing depicts nine universal stages of the human experience inspired by his father's life, teachings, and example, and demonstrated by the metaphor of Hopi clowning.
"It has been the greatest pleasure to work with the Museum of Northern Arizona and their longstanding collaboration with Hopi artists to share ancestral to contemporary visual arts with the Dallas-Fort Worth community," said Dr. Kimberly L. Jones, The Ellen and Harry S. Parker III Assistant Curator of the Arts of the Americas at the DMA.
Admission to the exhibit is included in admission to the DMA. Established in 1903, the Dallas Museum of Art is among the 10 largest art museums in the country and is distinguished by its commitment to research, innovation, and public engagement. At the heart of the Museum and its programs is its global collection, which encompasses more than 24,000 works and spans 5,000 years of history, representing a full range of world cultures. For more information, visit DMA.org.