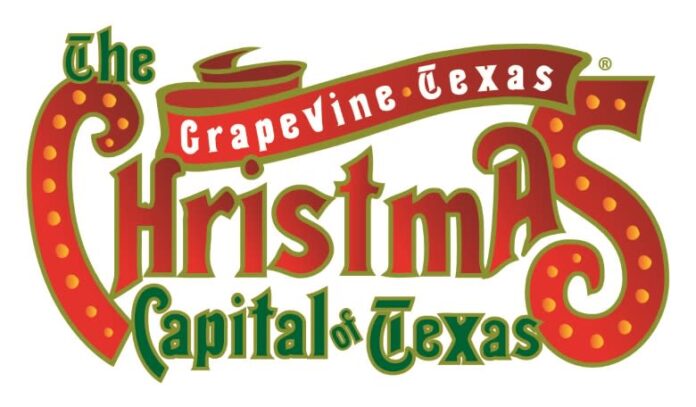 GRAPEVINE, TEXAS (October 30, 2023) – The Christmas Capital of Texas® is proud to announce its 2023 souvenir Christmas ornament, the 37th in the series, which honors a cherished piece of public art, Choppin' Cotton.
Choppin' Cotton is a life-sized sculpture located at Historic Nash Farm. It depicts the farmer taking care of the most important job on the farm, thinning the cotton crop. By choppin' cotton plants with a hoe, it insured maximum production. Back in the late 1800's Grape Vine Prairie families had to transport cotton by wagon, but that changed when the Cotton Belt Railroad arrived in 1888. Farmers prospered by selling their cotton far and wide, which helped the area grow into what you see today.
The bronze sculpture was sculpted by artist John Rule and installed in 2021. It honors the memories of Joe Lucas Wright and Jess Michael Daniel and their families' legacies of hard work, love of Grapevine and the agrarian way of life. Funding was provided through memorials to Joe Lucas Wright and donations by Kim Morris honoring Jess and Judy Daniel.
The 2023 ornament is on sale now for $18. Visitors can find it in the gift shops at the Visitor Information Centers inside the Grapevine Convention & Visitors Bureau (636 S. Main St.) and Harvest Hall at Grapevine Main Station (815 S. Main St.) and at Nash Farm (626 Ball St.)
The official kick-off for The Christmas Capital of Texas takes place Monday, November 20th with Carol of Lights and will last for 40 days with more than 1,400 events. To plan your festive experience visit ChristmasCapitalofTexas.com.