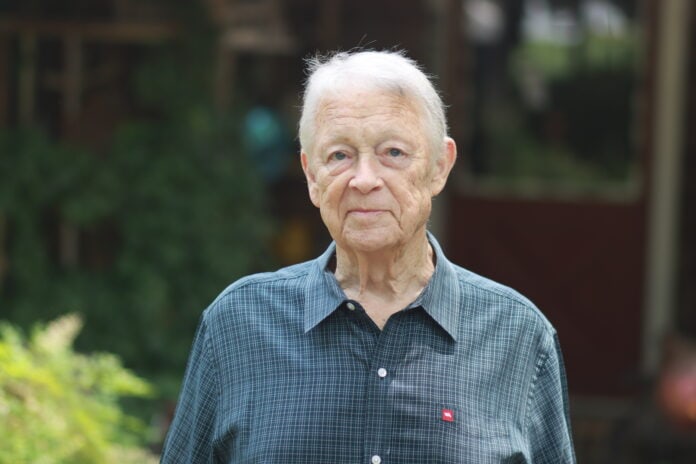 (CEDAR HILL, TEXAS) Longtime Cedar Hill citizen Joe Pitt is 81 years old and still working as a Structural Engineer.
Pitt, a 1960 Cedar Hill High School Graduate, lives in a home that was once a repurposed barn that his father, Milton, built in the 1940s, on North Cedar Hill Road.
The dawn of Pitt's education started less than three miles from his home, at what is now Bray Elementary. It was those early lessons from the likes of Floy Bray and Rosa Belle Plummer in the late 1940s that culminated in Pitt earning an Architectural Engineering degree from The University of Texas at Austin.
"Ms. Bray was motherly and nice – kind of like a second mother," said Pitt, who organizes the Cedar Hill ISD Reunions at Bray's Gymnasium.
He was among the first scholars to attend Bray in the late 1940s, and on Monday, he'll attend the "CeleBrayte" Ceremony as the district celebrates the retirement of the historic campus.
Pitt has viewed Bray through the eyes of a scholar, a graduate and a trustee. He served on the Cedar Hill ISD Board of Trustees from 1974-1986, through five Superintendents.
The district dedicated the building as Bray Elementary in 1972.
Pitt is one of four siblings who graduated from Cedar Hill ISD. He was born in Dallas and spent his very early years in Grand Prairie where his father worked at a defense plant during World War II.
"We moved to Cedar Hill and had five acres, plus an old barn that was turned into a house," Pitt said. "We added on to the barn. The third level is where the bedroom was, and now, that's my office."
Pitt was part of Student Council, FFA, Football, Basketball and Track at CHHS. He followed his older brother, Pat, to UT.
"UT had a reputation for engineering that was pretty good," Pitt said.
Pitt's father owned and operated a construction company, and he served as CHISD's Board President; he was on the Board from 1958-1962, presenting Pitt his diploma in 1960.
"I started working for my dad's construction company when I was 12 years old," Pitt said.
After graduating from UT, Pitt moved back to Cedar Hill as he began his engineering career in Dallas. He began working for Nagler Engineering in the 1960s. Pitt was, for most of his career, a partial owner of the firm. He and his partners sold it. Pitt is now the Vice President of that company, which is now called Click Engineering.
"My mother, Christine, was very active in the community, and people were asking me to run for the Board," Pitt said. "We wanted to make sure our teachers' salaries were as much – or more – than surrounding areas. We also made sure that class sizes were smaller. We had a really progressive attitude toward education."
Pitt said his mother served as his unofficial campaign manager.
Pitt served on the board during the administration of Superintendents Dr. Paul Brooks, Charles Hawkins, Dr. Bill Kennedy, W.S. Permenter and Dr. Joe Neely.
It was interesting, since Pitt was a scholar when Brooks was Superintendent and when Permenter was the high school agriculture teacher. All of Pitt's children graduated from CHHS.