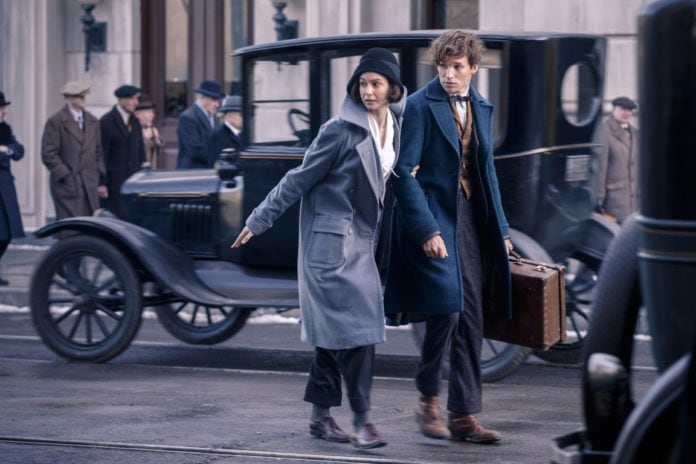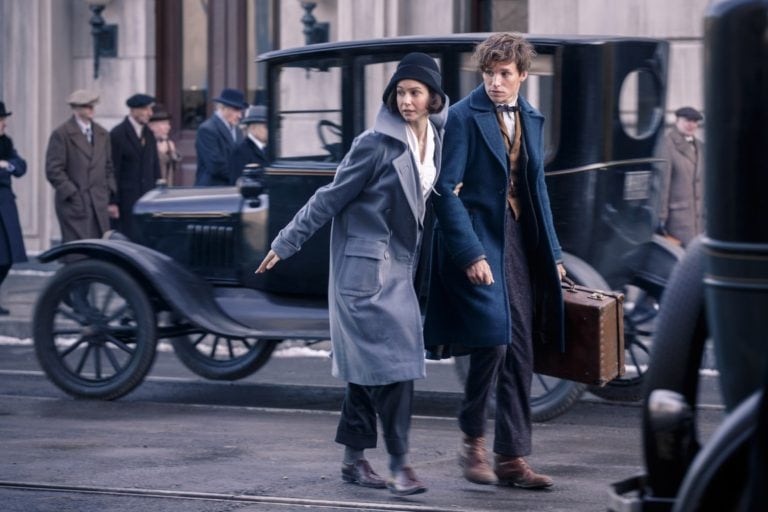 Fantastic Beasts and Where To Find Them: J.K. Rowling's New Movie
It's been over 15 years since we first saw British author J. K. Rowlings magical Hogwarts universe unfold on movie screens. "Harry Potter and the Sorcerer's Stone" was the first of eight blockbuster films in the powerful fantasy franchise, threatening to out-perform all other contenders.
So it's no surprise that Rowling has gone back to making movies like Fantastic Beasts and Where to Find Them. The big difference is most of us weren't primed to love the new film and its many new characters the way we loved those adorable young wizards. Harry, Ron, Hermoine and their friends had become almost like family for those of us who gobbled up the books as fast as Ms. Rowling could print them.
Can J.K. Rowling Create Characters As Loved As Those From Hogwarts?
Maybe that's why I'm not quite as blown away by the new film as I wanted to be. Eddie Redmayne is very likeable as Newt Scamander, the Ministry of Magic agent mentioned in Hogwarts textbooks as the author of "Fantastic Beasts." But he's not Harry, or even Albus Dumbledore. It's 1926 in New York City, and Scamander is first seen departing a ship from England with an ordinary looking brown suitcase.
Katherine Waterston is a rather prickly Porpentina Goldstein, an over-eager employee of New York's version of the Ministry of Magic (MACUSA). She spends the first half of the film trying to get Scamander arrested. The most likeable characters in the new film are Alison Sudol as Queenie, Porpentina's sexy sister; and a "non-magic" Muggle named Jacob Kowalski (Dan Fogler) who accidentally grabs Newt's suitcase. The suitcase contains all sorts of forbidden magical beasts that Newt is trying to protect.
Colin Farrell plays MACUSA Security Director Percival Graves, whose evil intentions are clearly on display by the end of the film. Most of these characters will be back for another four films which have already been scheduled for the new franchise. Some of the more confusing characters in the film, like orphan children driven to evil magic acts, probably won't be back. But as a deeply troubled, abused teenager who resorts to violent acts, Ezra Miller is one of the most memorable characters in the film.
Star Studded Cast But Characters Lack Depth
Unfortunately, many of the other characters aren't developed enough to know what we think of them. These include Jon Voight as head of a political family and Carmen Ejogo as MACUSA president. Another confusing factor is the way the film loses momentum midway for about 30 minutes while we receive instructions on what each beast does and the kind of care it requires. Whether cuddly creatures like the platypus who hoards precious metals are enough to keep the kids entranced and wanting more remains to be seen.
Director David Yates and screenwriter Rowling explore darker than expected themes of racial segregation, prohibition, poverty and injustice in a film that seems to speak more to adults than younger children. Fantastic Beasts And Where To Find Them opens Friday in area theaters. The Warner Bros. Pictures film runs 132 minutes and is rated PG-13 for fantasy action violence.