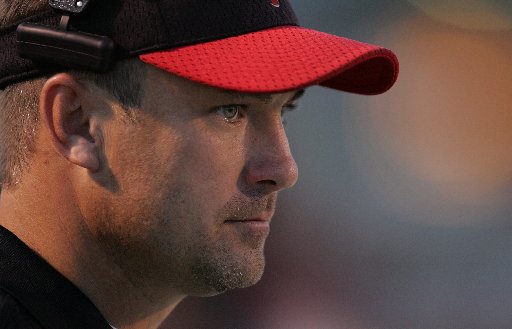 Longhorns and Wildcats Have Storied Rivalry
MANSFIELD—It's been six years and 82 gridiron matchups since Cedar Hill has faced off against Denton Guyer in the post season. With both squads at 9-2 records, the battle will resume Saturday in the Area Playoffs Round at Mansfield's Vernon Newsom Stadium.
"We are going to simply do what we do," said Cedar Hill Head Coach Joey McGuire.
Cedar Hill has out-manned Guyer four times in recent history. But Guyer won the teams' only playoff meeting – in 2010. During those 5A conference days the Longhorns fell to Guyer, 48-35, in a closely matched game at AT&T Stadium.
In the time since that heartbreaking loss, Cedar Hill has traveled to the State Championships three times and brought home back to back state titles in 2013 and 2014.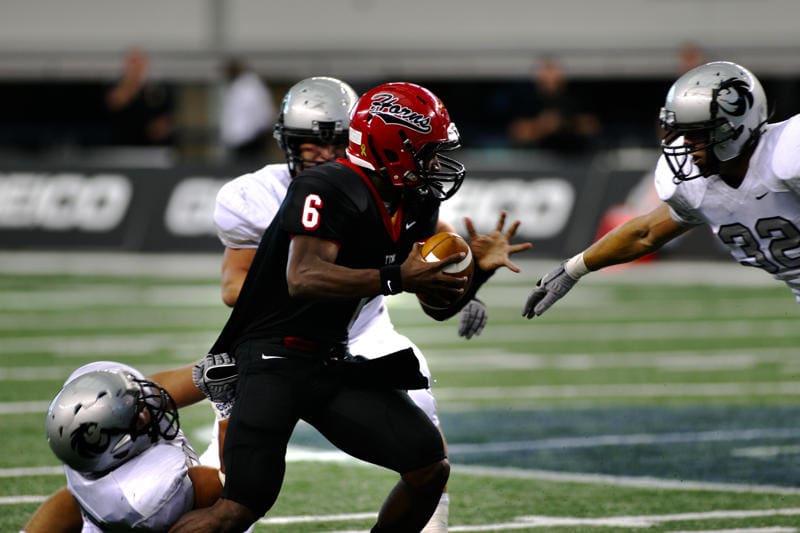 Victory On The Road
During the Bi-District Round Cedar Hill traveled to Waco Midway and beat them at home 52-17. Guyer played on its home field and rolled over Trophy Club Byron Nelson 52-21.
Also relevant is both teams' away records this season. It was no surprise that Guyer dominated at home last week. But their away game record has been 3-2. However, Cedar Hill thrives on the road, winning all of their away games thus far.
Midway (8-3) fresh off an eight game winning streak hoped to put up more of a fight against the Longhorns. Much to their chagrin, Cedar Hill took to the field with a fire.
After Safety Cameron Fleming returned the opening kickoff for a 91-yard touchdown, Midway knew the game they were in for.
"When you don't play your best and the other team comes out clicking like that. It's really hard to get done what you want to get done," Waco Midway Coach Jeff Hulme told media. "They were clicking from the very start."
Midway answered back with an 11-play, 72-yard scoring drive capped by a 1-yard run by James Fullbright.
Undeterred Cedar Hill scored three touchdowns on the next four possessions. Moreover, Midway never got close to a lead for the next three quarters.
One such is reason is the accurate arm of Quarterback Avery Davis.
"Our quarterback played really well," said McGuire. "He was very efficient with the ball. With a clean pocket from the offensive line, he did his job."
Davis had a almost perfect night. He went completed 19 of 20 passes for 294 yards with no interceptions.
"We felt like we could throw the football. The receivers matched up really good with their coverage. And the offensive line held their own," said Coach McGuire.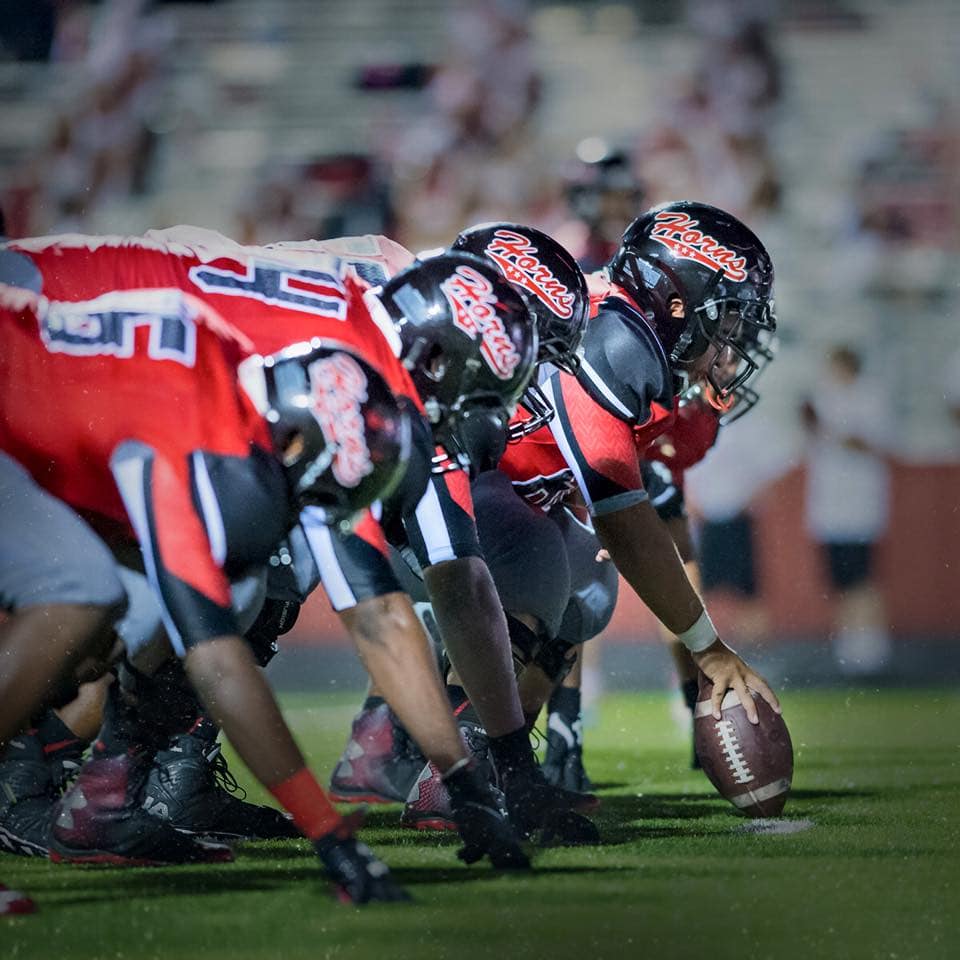 Defensive Mettle
On the opposite side of the ball, the Denton Guyer defense is nothing to sneeze at. Throughout the regular season they have allowed an average of only 11.5 points per game.
Last week they held Nelson (4-7) to 267 total yards ( 158-yards passing). Led by defensive end Bailey Blackney, they caught the quarterback in the backfield six times.
This very well may become a battle of the defenses.
"This week we have to do a good job of stopping the run," said McGuire. "That is what we are really concentrating on this week."
Prepping For The Playoff Atmosphere
An extra day of practice have either made or destroyed high school teams in the past. Some squads simply can't wrap their heads around the timing change. While others wholly take advance of the extra day of rest and preparation.
For the Cedar Hill Longhorns however, Saturday games have long been a part of their winning strategy.
"That's what we do. We want to play on Saturday during the playoffs. It's the playoff atmosphere. That's when they play the state championship so we want to get on that routine. So hopefully we are playing on December 17 [Saturday] it's nothing new to us," explained McGuire.
Speaking to design, Saturday games aren't the only tool McGuire has in his arsenal. This week he spoke about the deliberate selection of high powered matchups during the regular season.
"It's definitely by design. We feel like if we play tough teams, it helps us get ready for the playoffs," he explained. "We are relatively healthy. To be expected we're just a little banged up after playing 11 games. Nobody is out so we are ready to go."
Kickoff is at 2 p.m. at Mansfield's Vernon Newsom Stadium. The winner of this match-up will advance to the 6A Regional Playoffs to face the victor of the Mansfield v. Tascoma (Amarillo) game on Friday.