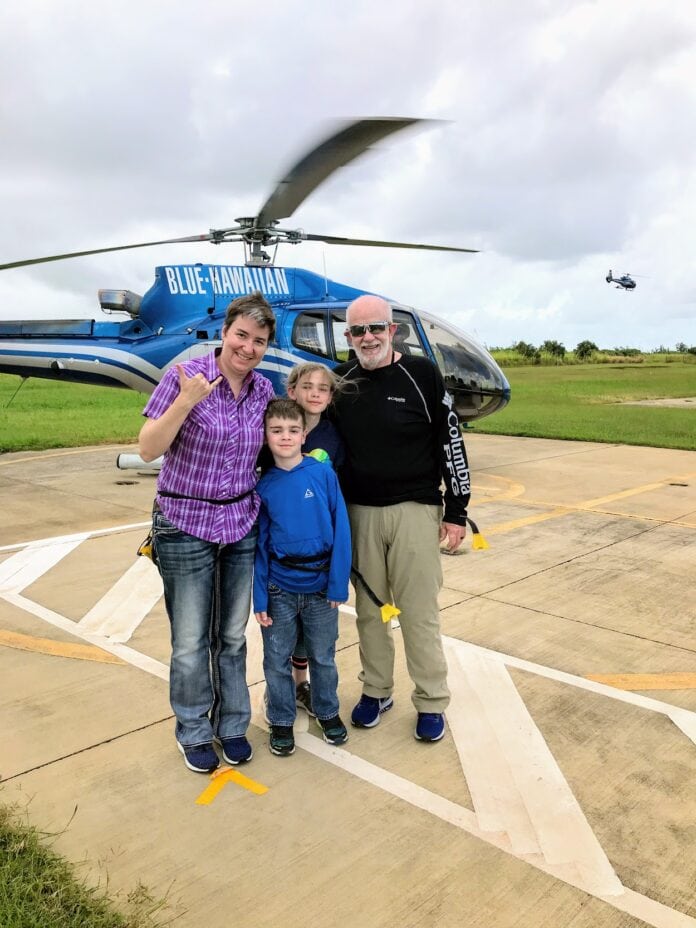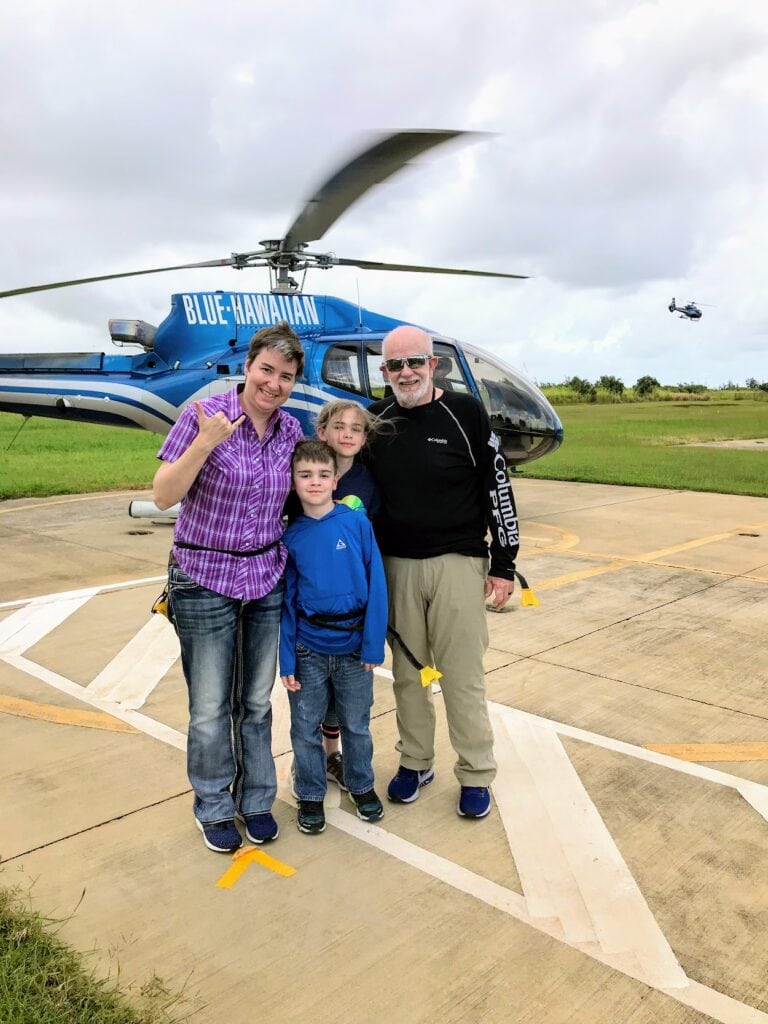 When we started planning our visit to Hawaii we had one goal: see and do as much as we could in the small amount of time we had on each island. We were "island hopping" on our cruise ship NCL Pride of America, and had to stay within our port itinerary. But since this was our first visit for myself and the kids, we wanted to make it count.
Our cruise started in Honolulu with stops in Maui (2 days), Hilo, Kona, Kauai (2 days) and returned to Honolulu. I was most excited about Kauai and cruising the Na Pali Coast. However, due to routine maintenance our itinerary changed and we were notified cruising the Na Pali Coast wasn't possible. So, we decided to book a helicopter tour instead. Now, we could have booked something through the cruise line, but since we were there overnight, I booked directly with Blue Hawaiian Helicopter Tours.
A Bucket List Tour-Seeing Kauai From The Air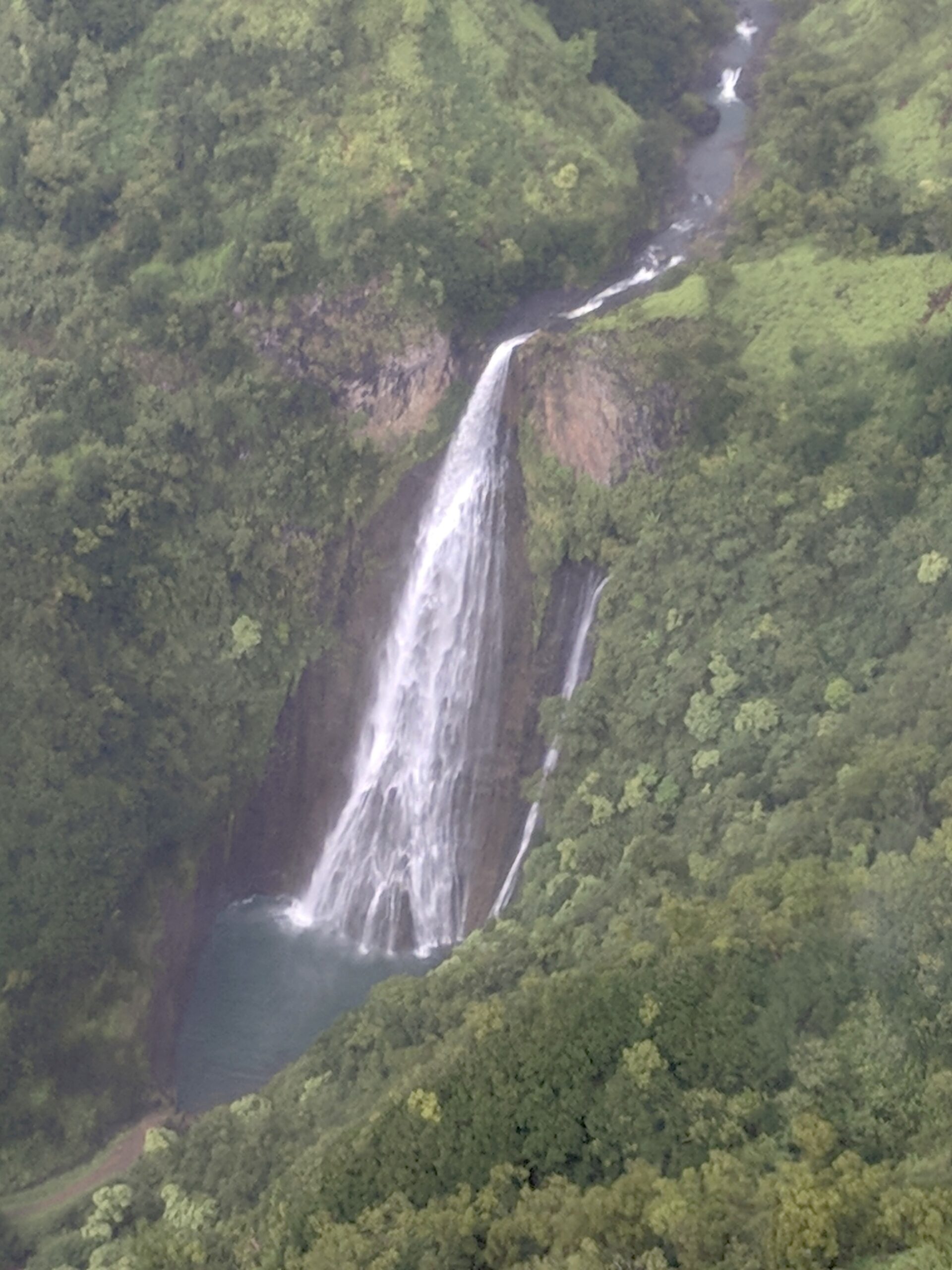 This was the first time the kids had been in a helicopter, and only my second time. I was anxious at how they would handle it, but the breathtaking views of Manawaiopuna Falls, also known as "Jurassic Park" falls and Waimea Canyon or "Grand Canyon of the Pacific" were the perfect distraction. Looking through the windows we felt like we were in a movie scene, lush greenery and huge waterfalls surrounded us.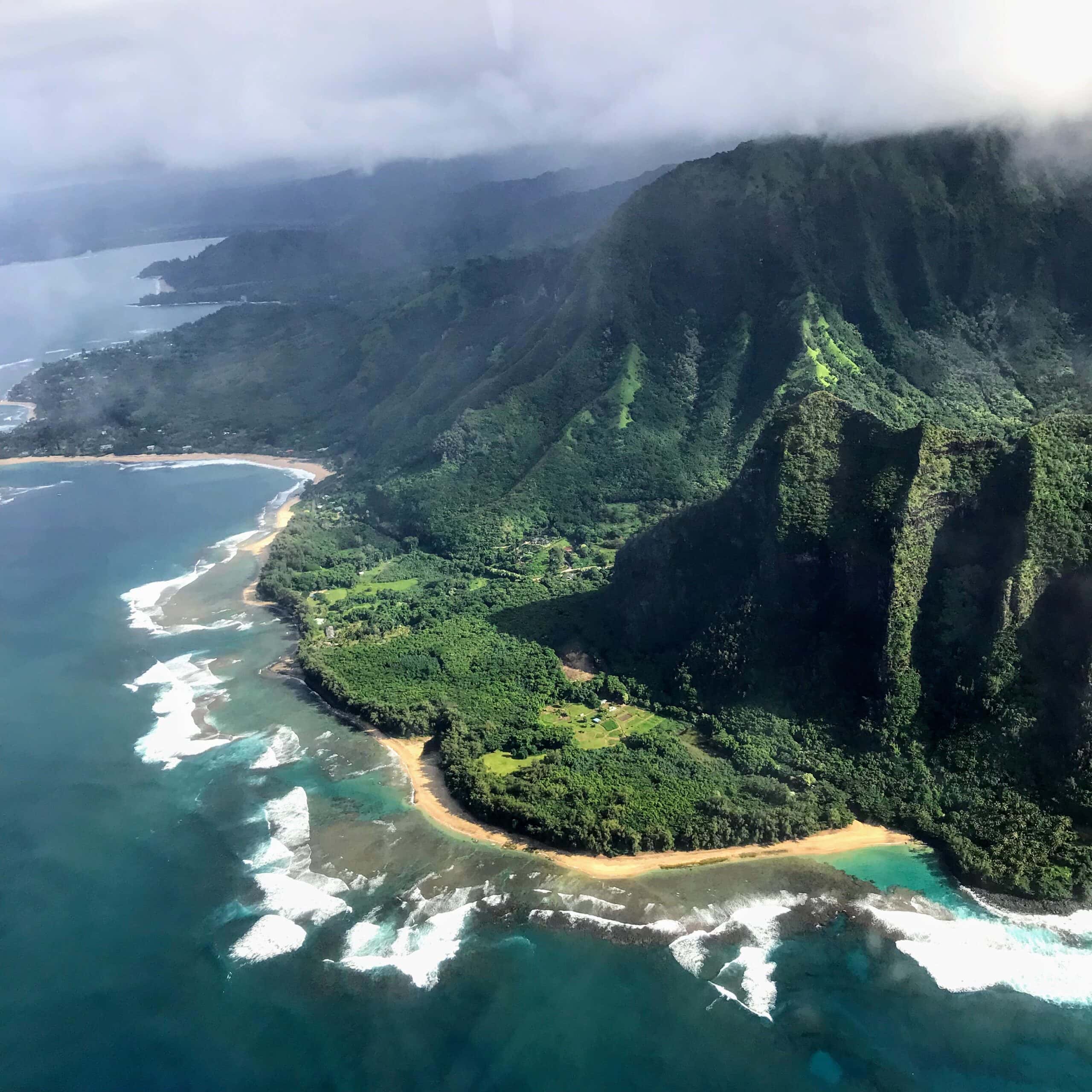 Our 50 minute tour also took us along Kauai's north shore, which features the stunning cliffs of the Na Pali Coast. While our guide talked about the rainfall totals, the waterfalls and narrated what we were seeing, our heads rotated right to left to see as much as possible.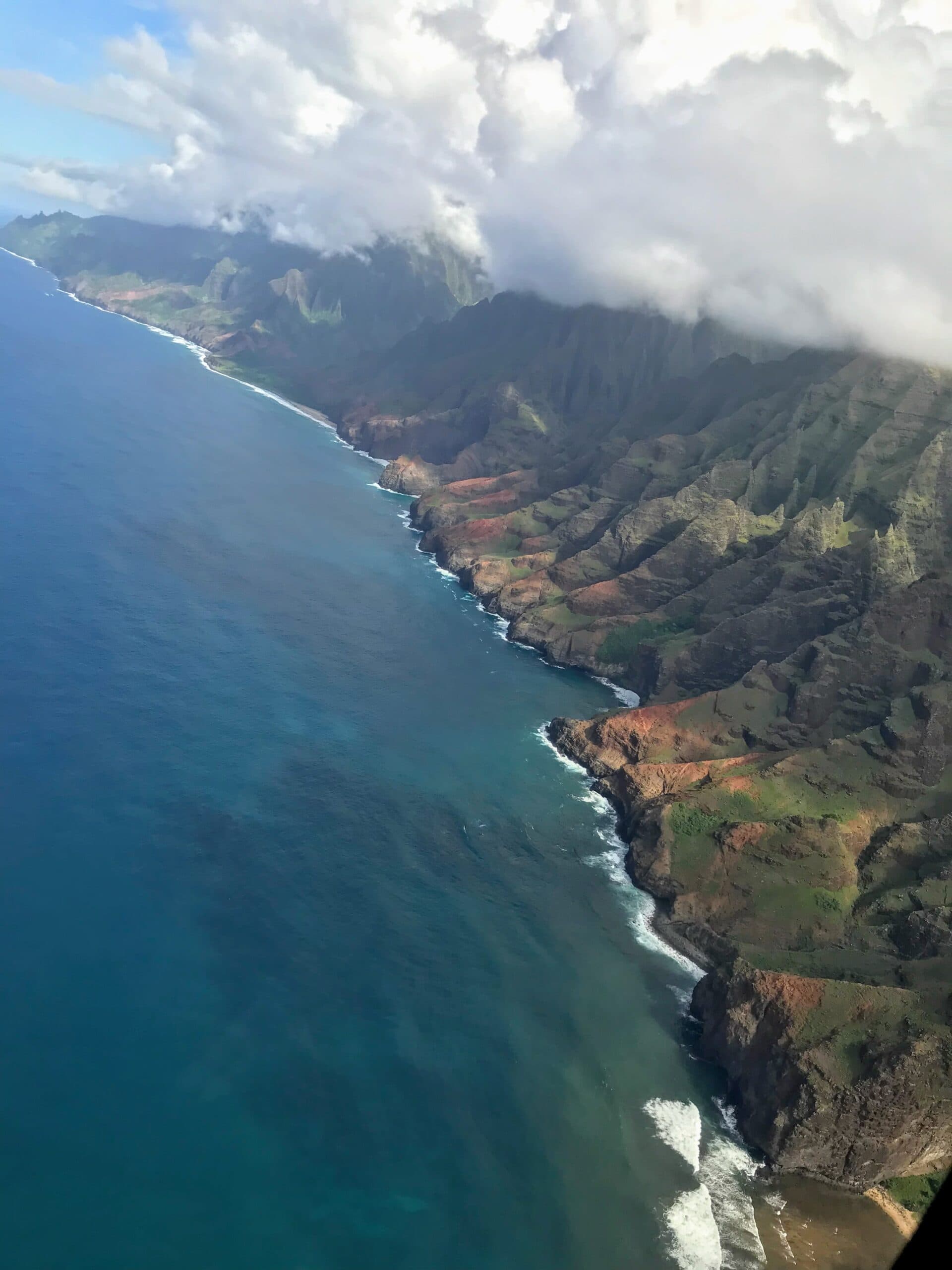 The views were stunning and the ride was smooth despite clouds surrounding us and rain starting to fall as we headed back to base. While our pilot was incredibly knowledgable he spoke in a monotone voice, and stayed with his script. Blue Hawaiian tour guides/pilots are state of Hawaii certified tour guides. Afterwards the kids joked they felt like we were in a National Geographic film, with a professional narrator.
Tip: if you plan to take a helicopter tour, wear dark clothes to prevent the reflection off the windows. Also, book earlier in the day so if weather impacts their schedule, hopefully you'll stilll be able to re-schedule.