Duncanville Lions Club members work hard all year, serving the community through projects that range from low vision eye clinics to organizing the city's Fourth of July parade. Their annual Pancake Breakfast, held the Saturday before Thanksgiving, has also become a popular community tradition.
These photos from today's pancake breakfast show Lions Club members and friends enjoying the delicious pancakes and sausage cooked by Lions Steve Davis, Dan Barkley, and Dub Guthrie, (with product support from Chubby's). Winning ticket holders took home great prizes like Coke and Dr Pepper cartons, while two lucky winners received $25 and $50 gift certificates.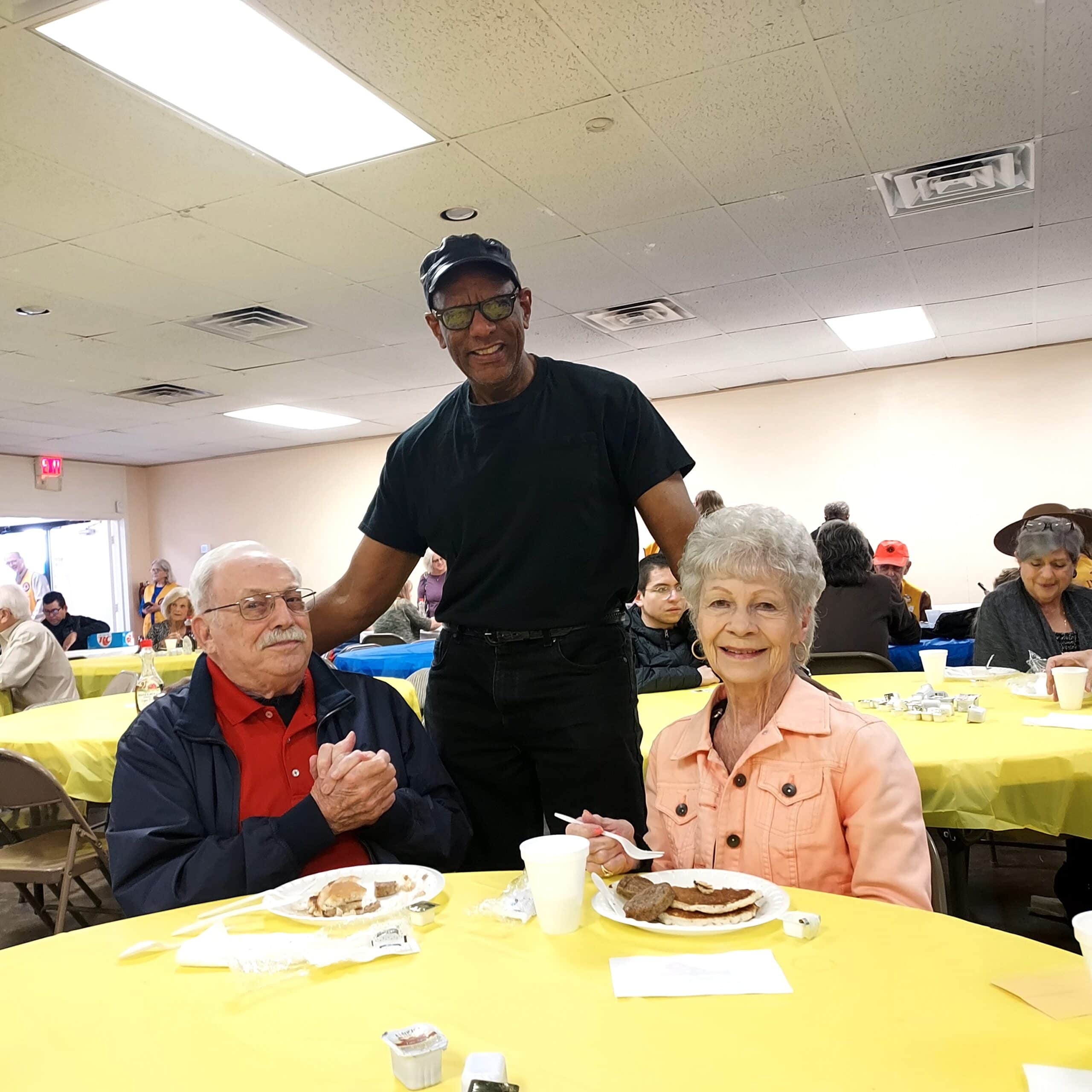 Duncanville Lions Club
The club supports scholarships for Duncanville ISD seniors, Duncanville Outreach Ministry; and Duncanville ISD Education Foundation. They also support the Firefighters Association, Project Graduation, Special Olympics Fire Truck Pull, and other community programs. Other local events they support include the Christmas Parade, Fourth of July Parade, and Sandra Meadows Basketball Tournament.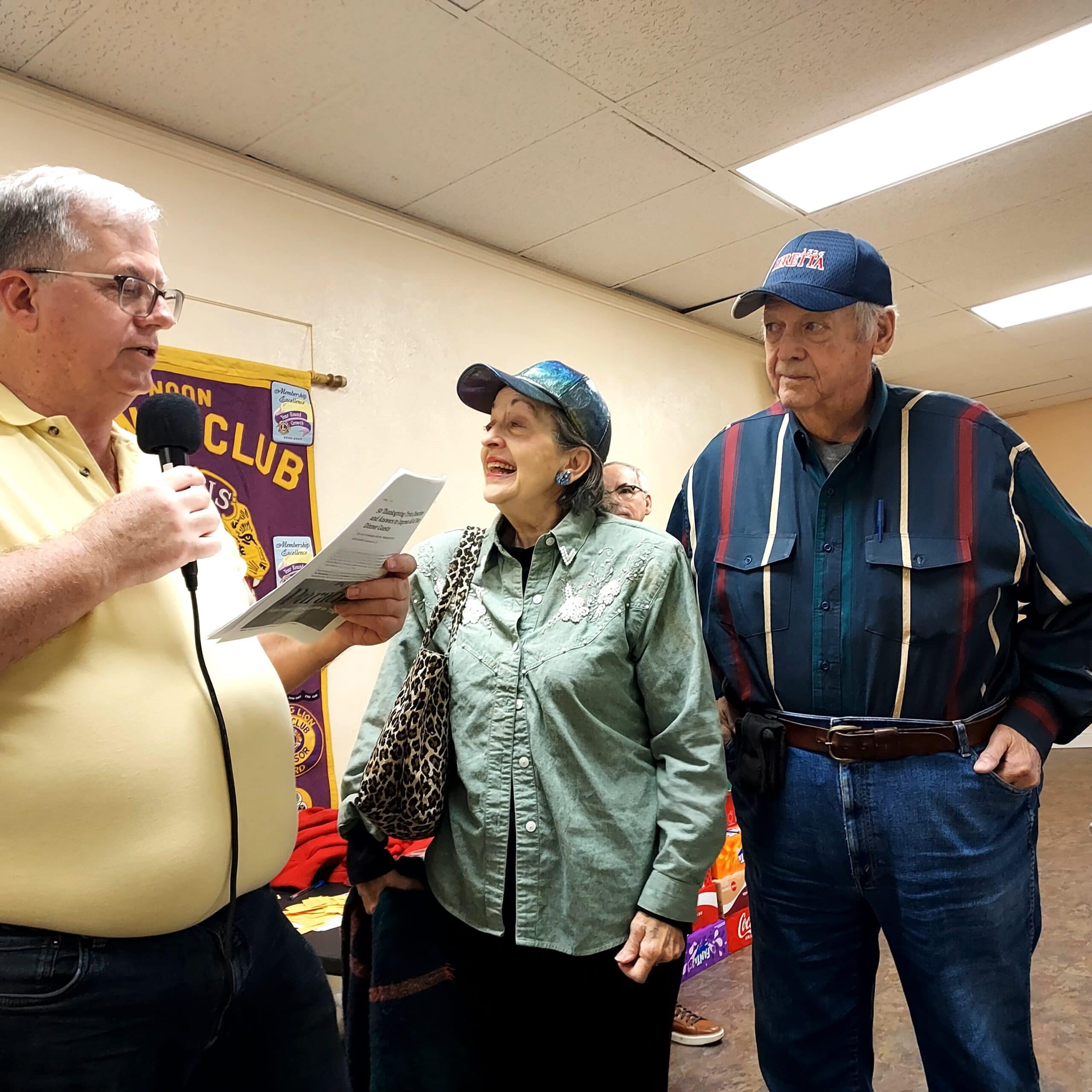 Duncanville Lions Club also supports statewide charities, such as Texas Lions Camp, Leader Dogs for the Blind, and Lions Foundation. They also support Lions World Services for the Blind, Diabetes Prevention and Treatment, Habitat for Humanity, Lions Affordable Hearing Aid Project, and Low Vision Clinic. They also support Carter Blood Care, and their van was onsite for the convenience of donors during the Pancake Breakfast.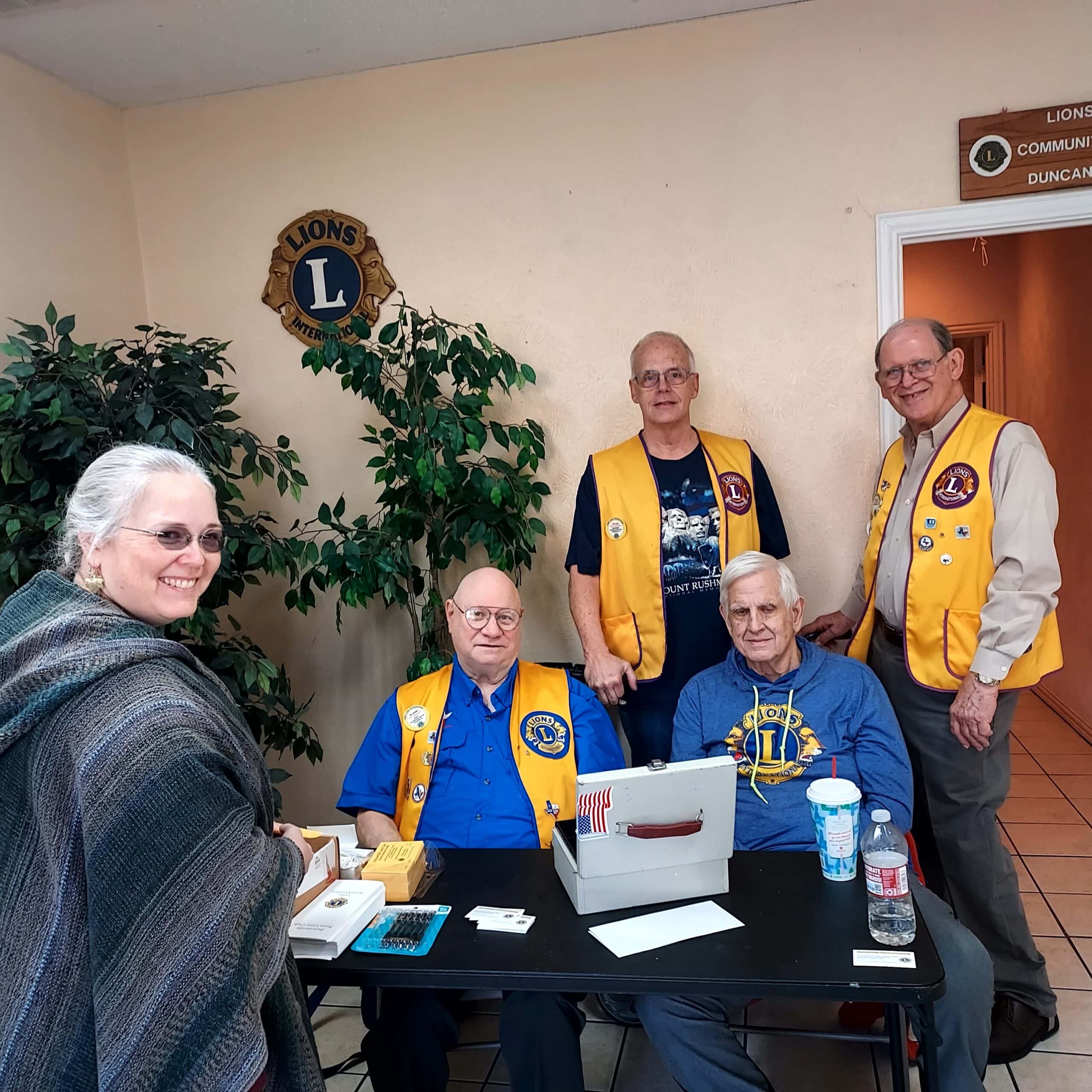 First-time visitors are invited to enjoy a free lunch and join the fun on a Stress Free Friday at Duncanville Lions Club. Meetings are 11:45 a.m. to 1 p.m. in the Lions Community Building, 210 Lions Trail. Vance Newland is President of the Duncanville Lions Club, and Dr. Bill Dover is first vice president. For more information, please visit DuncanvilleLionsClub.com.