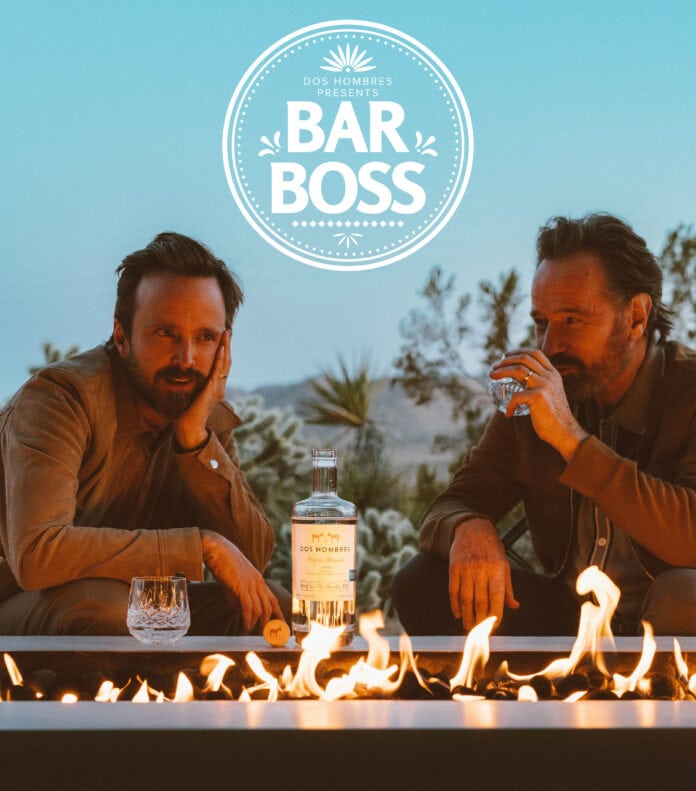 PHOENIX, AZ – Oct. 17, 2023 – Colossal, known as the premier online competition fundraiser for charities worldwide, proudly opened registration for the launch of its maiden Bar Boss bartending competition today. From cask to keg, cocktail to mocktail, Colossal is searching for one beloved bartender to win $10,000 and a feature on the cover of Bartender Magazine.
Proceeds from the competition will benefit the Kind Campaign, an internationally recognized nonprofit that brings awareness and healing to the adverse and lasting effects of girl-against-girl bullying. Dos Hombres, an artisanal mezcal made from the legendary craftsmanship of multiple generations of proud mezcal producers and a brand owned by award-winning actors and producers Aaron Paul and Bryan Cranston, chose to assist the Kind Campaign for two crucial reasons. Not only is the nonprofit's mission compelling, but it was also the primary aim of the Kind Campaign's co-founder and Aaron's wife, Lauren, and her co-founder, Molly Thompson.
"It's a thrill for Colossal to join forces with an established brand like Dos Hombres to launch our inaugural bartending competition," Colossal CEO Mary Hagen said. "Aaron and Bryan have already proven to be more than generous with their time and dedication in sponsoring this competition and KIND's mission to combat bullying. Our number of participants and charitable donations continue to increase yearly, so we hope this competition will be among our most impactful now and in the future."
"Aaron and Bryan are always looking for creative ways for Dos Hombres to assist those in need," Dos Hombres VP of National Accounts Lyndsey Conrad said. "Since KIND is an organization near and dear to their hearts and Colossal has been so successful in fundraising for other major brands and charities, it was only natural to combine forces."
After the online competition, the victorious bartender will capture a prize package that includes $10,000 and feature on the cover of Bartender Magazine. In addition, Bartender Magazine will honor a second participant of its choosing as the Master Mixologist, awarding a half-page spread to the bartender with the ultimate recipe and photo presentation.
Those eligible can register for free at https://barboss.org/ to become the first-ever Bar Boss!
ABOUT COLOSSAL: Colossal is the global leader in online competitions, with one of the most effective fundraising platforms available for charities that lack the bandwidth to operate large-scale campaigns. While offering extraordinary opportunities to people worldwide, each online fundraising competition conducted by Colossal has become a successful method of fundraising for nonprofits, designed to raise money for important causes. Bar Boss serves as a fundraising campaign for DTCare, a United States 501(c)(3) public charity organization, which will grant donations to the Kind Campaign at the completion of the competition. Learn more about the donation process here. To learn more, visit colossal.org.
ABOUT DOS HOMBRES: From Aaron Paul & Bryan Cranston, Dos Hombres is a unique blend of the finest Espadin agave, hand-selected from the hillsides of a small village in Oaxaca. The mezcal presents an appealing fragrance and a rich taste that engages the palate, ensuring the distinctive smoothness of our brand. Serve neat in a snifter or extended glass to allow the Mezcal to "awake," and fully appreciate the flavors and scents of a completely natural experience. Dos Hombres Espadin Mezcal is an open invitation to uncover and delight with the richness arising from the legendary craftsmanship of the best Mezcal Masters in Oaxaca. Because of its smooth flavor, Dos Hombres is enjoyable in any season, with every possible combination.