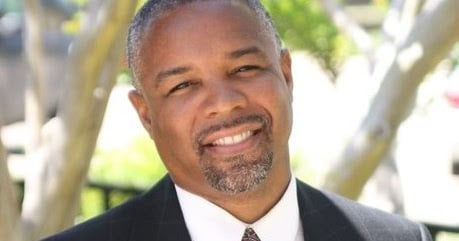 By Donald Lee – Special to Focus Daily News

I believe there's a big misperception generally that the devil is out to rob people of their "things" (as in material things). These material possessions include their homes, their jobs, their hobbies — things that they hold dearly to their hearts.
And when they lose these things, they also lose their "joy," their peace, their sense of accomplishment. As a result, they become filled with depression, malice, hatred, hardened hearts, and they begin to wallow in self-pity and envy toward others.
Some people resort to entertaining thoughts of suicide. Some have committed suicide, literally, while others have done so emotionally or metaphorically. This is because they haven't learned or understood that it is not the "things" that people have that the devil is after. Oh, sure, they are means to an end. Don't get me wrong.
But the devil knows that if he can deceive or dupe people out of their joy — if he can rob you out of your joy — he can render you harmless to his kingdom (of darkness), he can protect his interests, which include keeping people in defeat, his attempt to throw a jab at God.
Romans 12:12 (NIV) says, Be joyful in hope, patient in affliction, faithful in prayer. James 1:2-4 adds, Consider it pure joy, my brothers and sisters, whenever you face trials of many kinds, because you know that the testing of your faith produces perseverance. Let perseverance finish its work so that you may be mature and complete, not lacking anything.
In other words, the Lord is reminding us that when the devil attacks us, the Lord has already installed in us a mechanism to continue functioning at an optimal level. That mechanism is the joy of the Lord, which the Holy Spirit in every believer possesses. The Spirit of the true and living God reminds us that trials and setbacks are nothing more than mere tests to promote us to the next dimension in God's blessings for our lives. In them, we grow — we mature.
Philippians 4:4 tells us, Rejoice in the Lord always. I will say it again: Rejoice! If that's not reassuring, I don't know what is. Put another way, whenever the devil hits you with his best shot, know that the joy God gave you — when utilized — smacks the devil right back — hard!!! And rather than you getting frustrated and forfeiting the control God gave you, the devil gets frustrated. If anybody is to get frustrated and become a nervous wreck, let it be the devil, not you.
So, when the devil attacks you, remember to remind him that he's barking up the wrong tree. Don't let him steal your joy.
Donald Lee is founder-pastor of Kingdom Living Christian Center in Dallas. Join him from 9 p.m. – 10 p.m. (CST) Mondays through Fridays for prayer at (218) 862-4590 (code 279498#) and for the Sowing of the Word from 10 a.m. – 11 a.m. Sundays. He may be reached at (225) 773-2248 or leedonaldj@gmail.com.