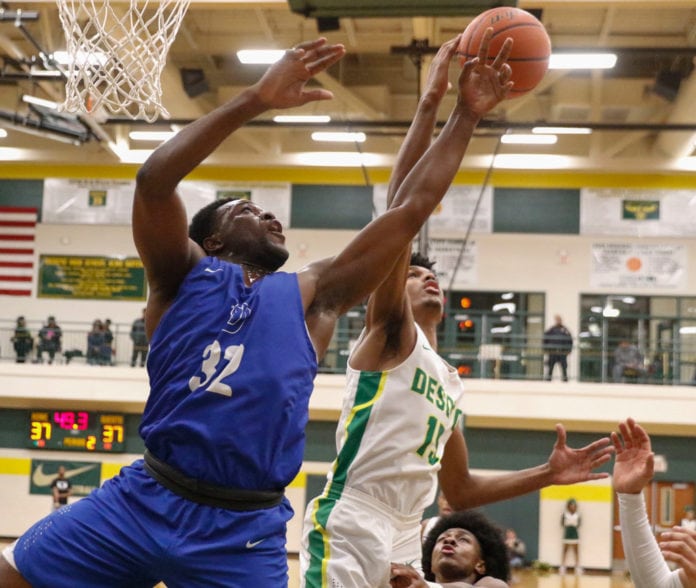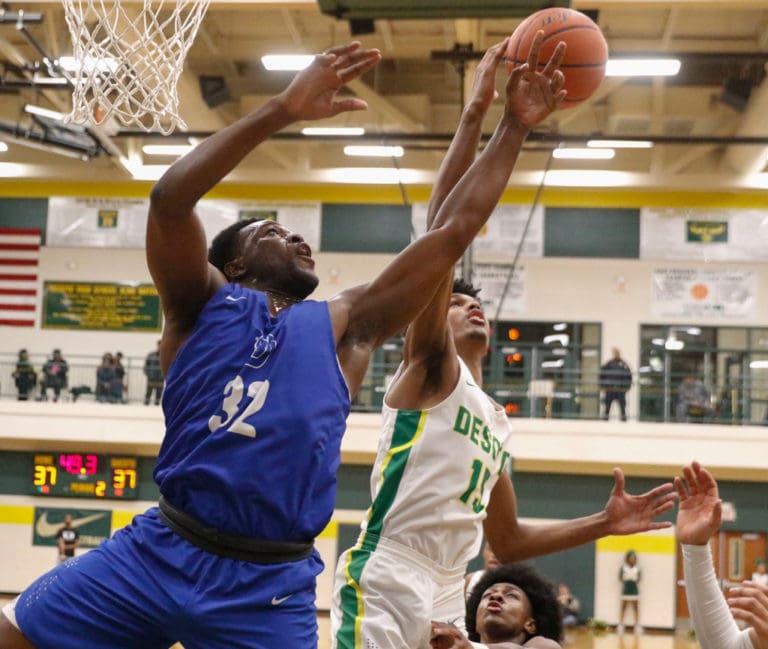 State Committee Hands 2 Years Probation To Brawling Basketball Teams, Coaches
DUNCANVILLE—It's been a whirlwind week for basketball clubs in DeSoto and Duncanville. A fight was sparked February 6, after a hotly contested game between the two area powerhouses. Following a close season last week's game would one way or another determine who would emerge district champion.
It was now in the hands of University Interscholastic League officials, which administer school sponsored extracurricular activities statewide.
One week after a video of the brawl went viral, the UIL State Executive Committee met Tuesday to examine the incident.
But it was a comment by Duncanville Head Coach Corey Chism that sparked the ire of one committee member.
"It wasn't as bad as it's being portrayed," Chism said.
"I don't know if you watched the same video that I watched," said Paul Galvan former Fort Worth ISD Athletic Director and Committee member. "A disaster. That's something that I would not want to be a part of as an administrator in a particular school to see that type of behavior from an athletic team. Period."
Prior to the hearing, DeSoto ISD self imposed sanctions. Officials decided to forfeit its last two regular-season games and suspended two of the players involved. Another student was thrown out of the program entirely.
"Our student-athletes understand that their lapse in judgment has come at a cost," said DeSoto Superintendent David Harris in a letter to district parents. "But, as educators and leaders, want to ensure that this becomes a teachable moment in which we help students understand that for every action, a consequence exists be it good or bad."
Duncanville however decided to play their last two games of the season. And they sit first in District 7-6A after overpowering Irving MacArthur and Grand Prairie.
UIL Decision
DeSoto triumphed 67-46 over Duncanville. It was at that point that a Duncanville student aggressively threw his shoulder into a DeSoto player.
Committee members examined four videos of the fight during deliberations Tuesday afternoon.
In addition to the penalties and suspensions by school administration both teams were given two years probation and a public reprimand.
DeSoto head basketball coach Chris Dyer and Duncanville head basketball coach Corey Chism were both issued two years probation. They also received a public reprimand for their involvement in an altercation between the two teams.
Police say that will not seek charges to any students from DeSoto or Duncanville.
Bi-District Playoffs begin next week. At press time brackets had not been updated.
"I am confident the team will regroup and finish the season with the same focus, intent and character that they have competed with to date," said Harris.