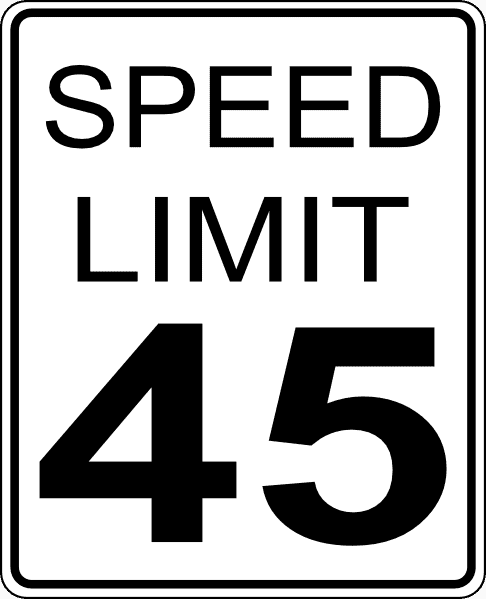 Highway 67 Speed Limit Reduced
CEDAR HILL—During last week's Cedar Hill City Council meeting, members voted to reduce the speed limit in the city on the northbound 67 frontage road.The area affected is between Belt Line Road and Wintergreen Road.
The speed limit will be reduced from 50 miles per hour to 45 miles per hour, "for safety reasons", according to Cedar Hill Public Information Officer Corky Brown.
"The southbound access road speed limit is already 45 miles per hour," Brown said. "The recommendation was made by the Safety Committee after studying traffic patterns in the area."
South of Parkerville Road and northbound Highway 67, the frontage road speed limit is 55 miles per hour.
Speed limits on frontage roads generally range from 50-60 mph in rural areas to 40-50 mph in urban areas. In urban areas, access roads are typically one-way in the same direction as the adjacent freeway lanes. In rural areas, frontage roads are generally two-way.
The Safety Committee included representatives from departments of the Police, Fire, and Public Works [Engineering and Operations], as well as Administration, Public Relations, Tourism, Code Enforcement, Signs & Signals and the Cedar Hill ISD.
"The reduced speed limit on the access road was recommended due to increasing development along the frontage road," Brown explained by e-mail. "Traffic patterns have changed especially due to business driveways."
Citizens also requested the city look into a speed limit change along the frontage road.
"We requested TxDOT (Texas Department of Transportation) to perform a speed study, and based on the results it was determined that the speed limit should be reduced," Brown said.
The item was placed on the city council agenda last week, because TxDOT had requested an ordinance be approved prior to the installation of a new speed limit sign. The new highway 67 speed limit will take effect immediately.