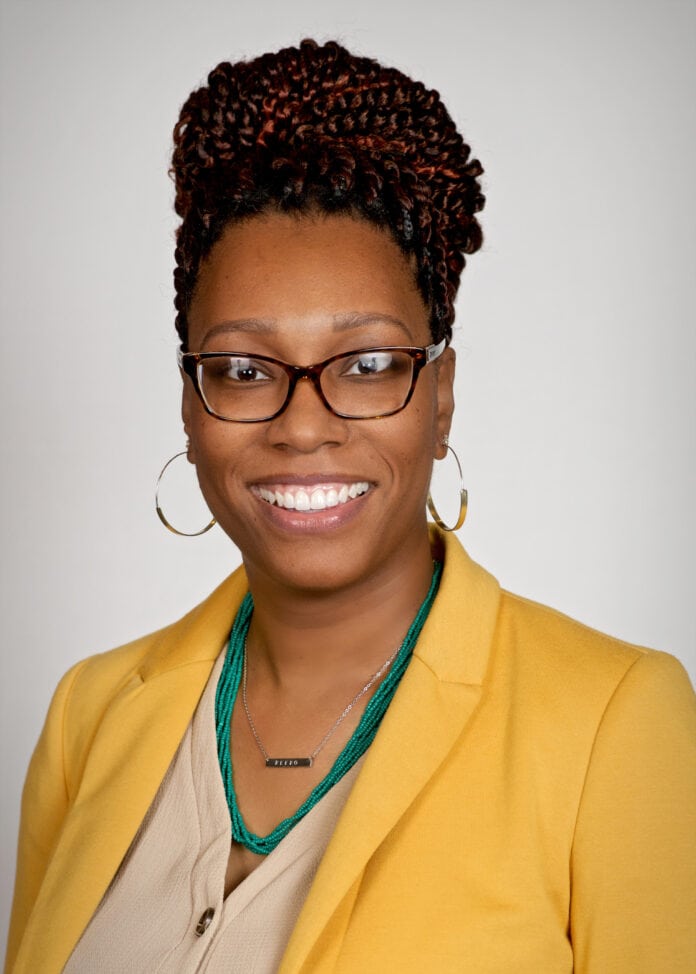 Keidra McGriff, an attorney and Cedar Hill High School Class of 2006 Graduate, is now a published author.
Last winter, McGriff published "Adventures With Papa" – a story about the memories that her 9-year-old son shared with her father.
"If there's something you're seeking that you can't find, go create it," McGriff said. "I had a conversation with my son after my father passed away, and I thought 'why not turn that whole conversation into a book?' – not just for him, but for other kids. My son loves the book. He asked me recently if I'm famous yet."
McGriff may not be famous, but she's had an opportunity to share the book in the Dallas area. A few weeks ago, she signed copies of the book during an event at the African American Museum in Dallas.
McGriff said it's important for her sons – ages 9 and 5 – to "find characters who look like them, that they can relate to."
McGriff plans to write some more books, including one about her sons and basketball – their favorite sport. McGriff also wants to write a book about tall girls. She is 5-foot-10 inches – the same height she was growing up.
McGriff grew up in Cedar Hill but attended Dallas ISD schools through eighth grade because her mother taught there. She enrolled at Cedar Hill High School as a freshman in 2002-2003 and played three years of varsity basketball for the Lady Longhorns.
McGriff was part of a group that helped pave the way for the program's State Semifinal appearance.
She had opportunities to play college basketball but chose to focus solely on academics. McGriff chose Prairie View A&M University and earned a Bachelor's Degree in Political Science.
After that, she headed an hour southeast into Houston where she enrolled at Texas Southern University's Thurgood Marshall School of Law.
At the beginning of her legal career, McGriff practiced a few different types of legal services.
"I made a list of what I wanted from my next job, so it would be more fulfilling," McGriff said.
She found a career with Legal Aid of NorthWest Texas – where she's worked for the past four years. The non-profit provides free legal services to individuals, whose income is below the federal poverty line.
McGriff works in the housing, consumer and public benefits portion of the agency.
"It's definitely fulfilling," McGriff said. "Everyone needs legal services at one point or another. Not everyone can afford it. Just because you can't afford it, doesn't mean you shouldn't get it."