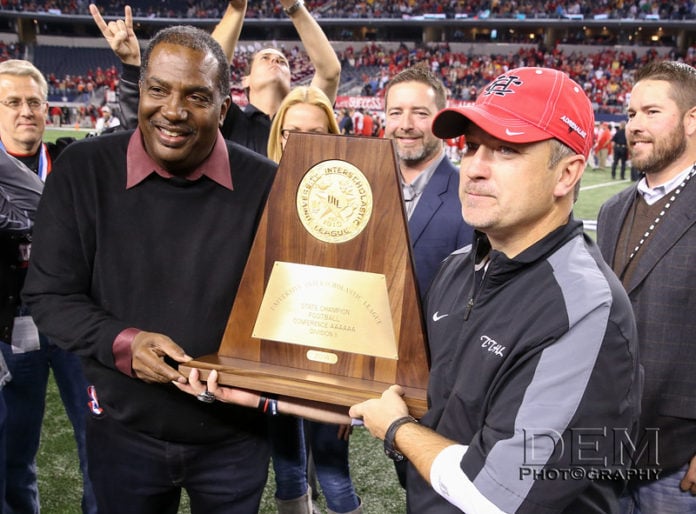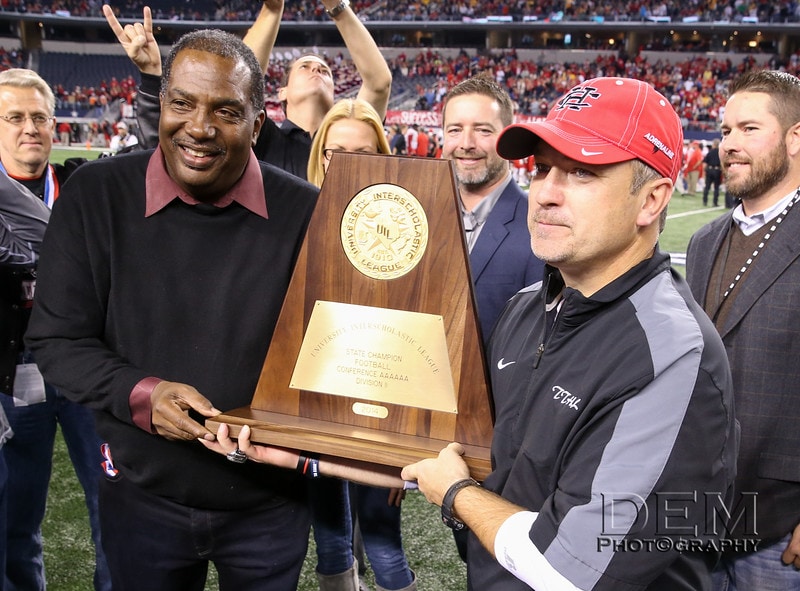 CEDAR HILL—Joey McGuire has made a monumental move to Waco but his legacy will forever last in Cedar Hill. Recently, Baylor Head Coach Matt Rhule announced McGuire's addition to his staff. His title and responsibilities will be specified at a later date.
Wednesday, Coach McGuire broke the news to his students that it was his last day.
It was a bittersweet moment. One student even described McGuire with tears in his eyes as he made his announcement.
"I've known about it. He had been very upfront with me about every offer he got," said Cedar Hill Athletic Director Gina Farmer.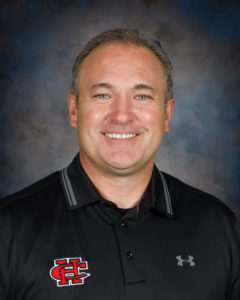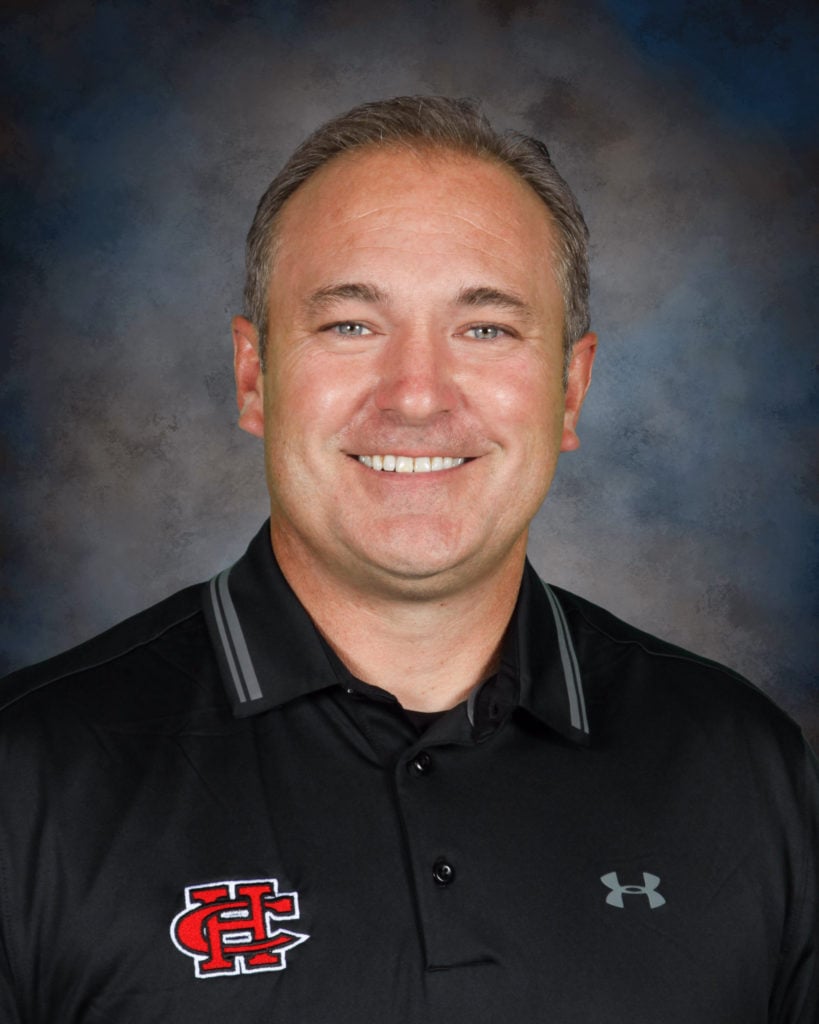 Over fourteen years, McGuire took a 18-43 team and transformed them into not just a championship ball club, but a family.
"I'm not only losing an incredible coach but a really close friend," said Farmer.
This was a sentiment that was widespread among well wishers on social media.
"Awesome job done with CHHS! Congratulations! Just know that you will be missed!" said Candace Moore.
Michael Hall echoed many sentiments, " It's a bittersweet day. Sad for our loss but happy for this next chapter in his coaching career."
At press time Coach McGuire declined to comment, but via text message acknowledged that he was in Waco.
The Cedar Hill ISD administration now has the monumental task of replacing McGuire. No details on finalists have been released yet.
"Coach McGuire was a great addition to Longhorn football and we're sad to see him go. Under his leadership, our teams brought home three state championships. His players, their parents and the community all valued his abilities on and off the field," said Cedar Hill ISD Spokesperson Jamie Brown. "Coach McGuire created a strong foundation for our football program and we know our team will continue to succeed."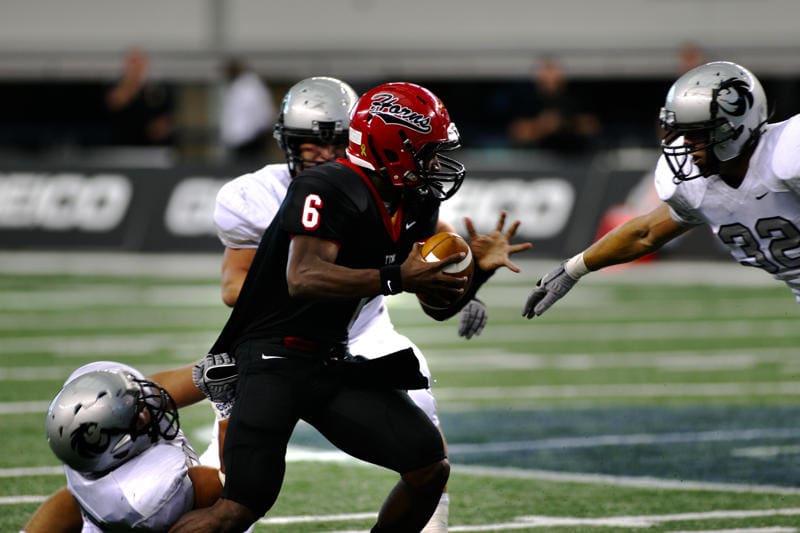 Forging The Longhorn Empire
In 14 seasons McGuire's teams amassed a 141-42 record, and won three state championships (2006, 2013, 2014). The Longhorns made four title appearances, won nine bi-district championships and seven district championships.
He took Cedar Hill to 12 straight playoff appearances, a program that hadn't won a playoff game prior to his tenure. Talk about spinning straw into gold!
McGuire was promoted to head coach at Cedar Hill in 2002. Before his tenure the program had gone eight years without a winning season. From 1997 to 2002 he served as an assistant at CHHS.
Prior to CHHS, McGuire began his coaching career at his Alma mater, Crowley (Texas) High School, where he spent two seasons (1995 and 1996) as an assistant. He earned his Bachelor's degree in 1995 from the University of Texas at Arlington.
Cedar Hill finished 11-3 in 2016, losing to DeSoto in the Class 6A DII state quarterfinals.
Moving Up The Ranks
It's a new day for Baylor Football. Matt Rhule of Temple University was named the Golden Bears new coach. The following day he named the first five hires of his new coaching staff, four of which came along with him from Temple. McGuire was only one of two hires from the high school level. He is Rhule's sixth new hire. McGuire joins Francis Brown, Evan Cooper, Sean Padden, Mike Siravo and David Wetzel, announced the day before.
However, McGuire isn't the only Best Southwest coach to recently make the move to the collegiate level.
SMU Running Backs Coach Claude Mathis led DeSoto to a number of district championships and deep runs in the playoffs.
In his final seven seasons with the program, Mathis compiled a 74-18 record and turned DeSoto into one of the state's premier 6A teams.
Mathis originally accepted the running backs job at Houston in 2012, but backed out of his decision soon after and returned to DeSoto for one more season.