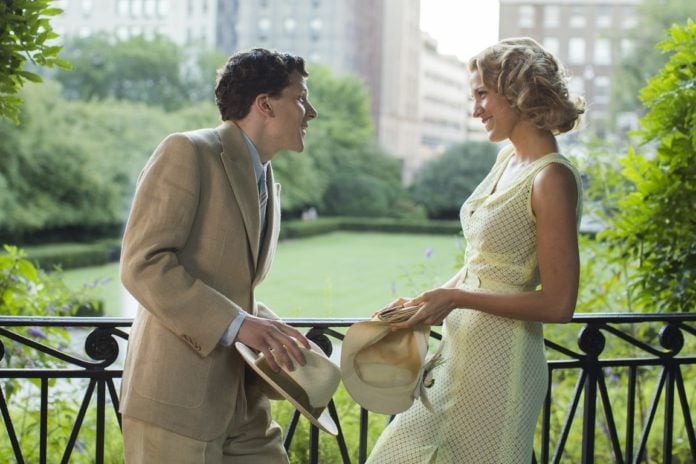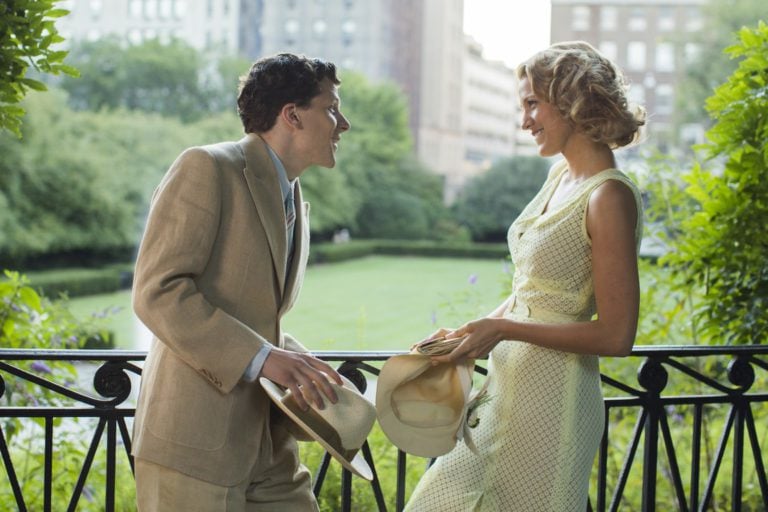 Café Society Movie Review: Woody Allen's Valentine to 1930's New York City
Woody Allen's new film, Café Society, is a bittersweet romance set in the 1930s. The dark comedy/drama is rated PG-13 for some violence, drug references, suggestive material and smoking. Allen both wrote and directed the film, but didn't cast himself in this one. He does, however, provide the voice-over narration. Café Society, a Perdido Production, runs 85 minutes long.
Naïve Bobby Dorfman (Jesse Eisenberg—in a role like Allen played in earlier films) leaves the Bronx to make his mark in Hollywood. His uncle Phil (Steve Carell), a big-shot agent to top movie stars, reluctantly agrees to give his nephew a gofer-type job.
Phil makes the mistake of asking his assistant Vonnie (Kristen Stewart) to show Bobby around town. Bobby falls madly in love with the lovely Vonnie, although she warns him she has a boyfriend. This doesn't stop Bobby from declaring his love, so Vonnie is torn between the rich, older (married) man she's with and her ardent young suitor.
Like many before him, Bobby's dreams are shattered in Hollywood. He returns to NYC and his dysfunctional family. Jeannie Berlin is his mom; Corey Stoll big brother Ben, (a gangster); Ken Stott his dad; and Sari Lennick his sister Evelyn.
Ben gives Bobby a job managing his new "legit" enterprise, a nightclub. Bobby discovers he's got a talent for running a club, turning it into a hotspot. Debutantes, gangsters, socialites, celebrities, politicians and gorgeous models flock to his club. Bobby courts one of the models, Blake Lively, and they marry and start a family.
Life is going swell for Bobby until his old love, Vonnie, comes into the club with her wealthy husband. You almost expect the pianist to "play it again Sam." As a playwright, Allen has always liked to examine the way people fall in and out of love. So Vonnie and Bobby spend a few hours together sighing over what might have been.
The real love affair, though, is the one Woody Allen has with New York City. Café Society is a valentine to the city as it must have looked in the 1930s. The film is worth the price of admission just to ogle the beautifully dressed people from that glamorous era. The soundtrack is also great, especially if you like jazz and old love songs.