California wineries BRION and B. Wise Vineyards representatives were in Dallas last week to host a series of special events and dinners for their wine club member, since Texas is second only to California in the number of club members. BRION and B. Wise Vineyards produce critically praised, multi-award-winning wines. Chris Waits and I enjoyed a delicious and informative lunch at Sachet with BRION GM (Colin Heinrich) and Director (Michael Green) last week. Sachet on Oak Lawn serves exceptionally creative Mediterranean cuisine, (my Shrimp Saganaki-sweet corn polenta, tomato, Calabrian chili, feta, and saffron-$29, was delightful).
The wines we discussed were a Nobles Vineyard Old Vine 2019 Pinot Noir from B. Wise Vineyard, and a BRION 2019 Cabernet Sauvignon from Caldwell Vineyards, Coombsville District of Napa Valley. These single vineyard wines are highly rated by critics, priced from $150-$300, and available only to their wine club members.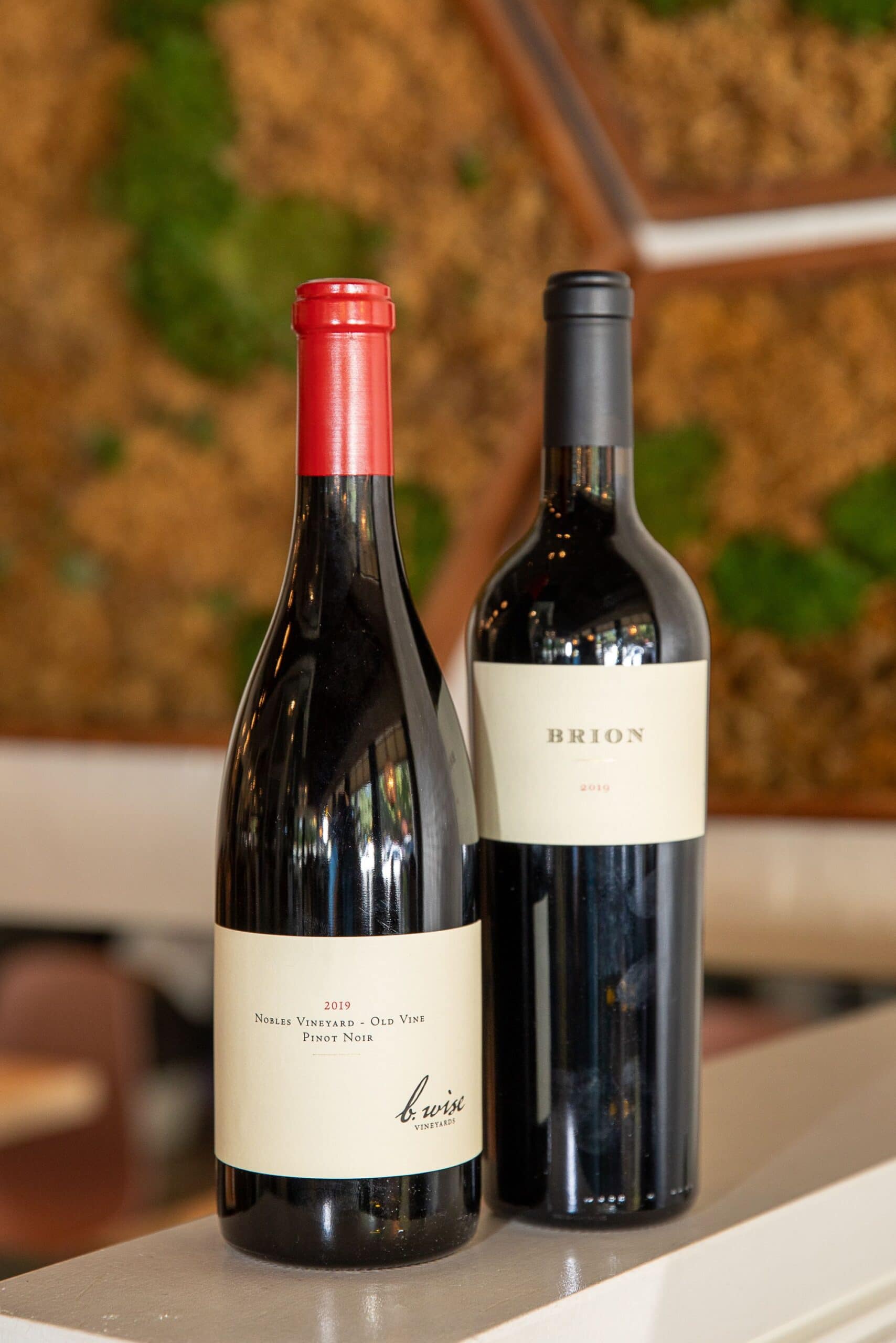 The 2019 Napa Valley Cabernet Sauvignon has been described as having "a bouquet of dark red berry fruit, supported by briary cherry, and tea leaf herbaceous notes. The palate follows through nicely with juicy and bright strawberry preserves, black raspberry, black cherry, and cola, supported by delicate hints of mint, mocha and dark chocolate."
Brion Wise
Vintner Brion Wise recently made headlines by his acquisition of the 128-acre Pritchard Hill estate in Napa Valley. Formerly known as Montagna, the property has 42. W acres planted under vine and a 20,000 square foot cave. The site, now christened BRION Estate, is the future home to Wise's Napa Valley flagship label, BRION, now based at Sleeping Lady Vineyard in Yountville.
Pritchard Hill is known by serious wine collectors for some of the most enviable terroir in all of Napa Valley, with its high elevation exposure and well-draining volcanic red soils that produce superlative Cabernet Sauvignon.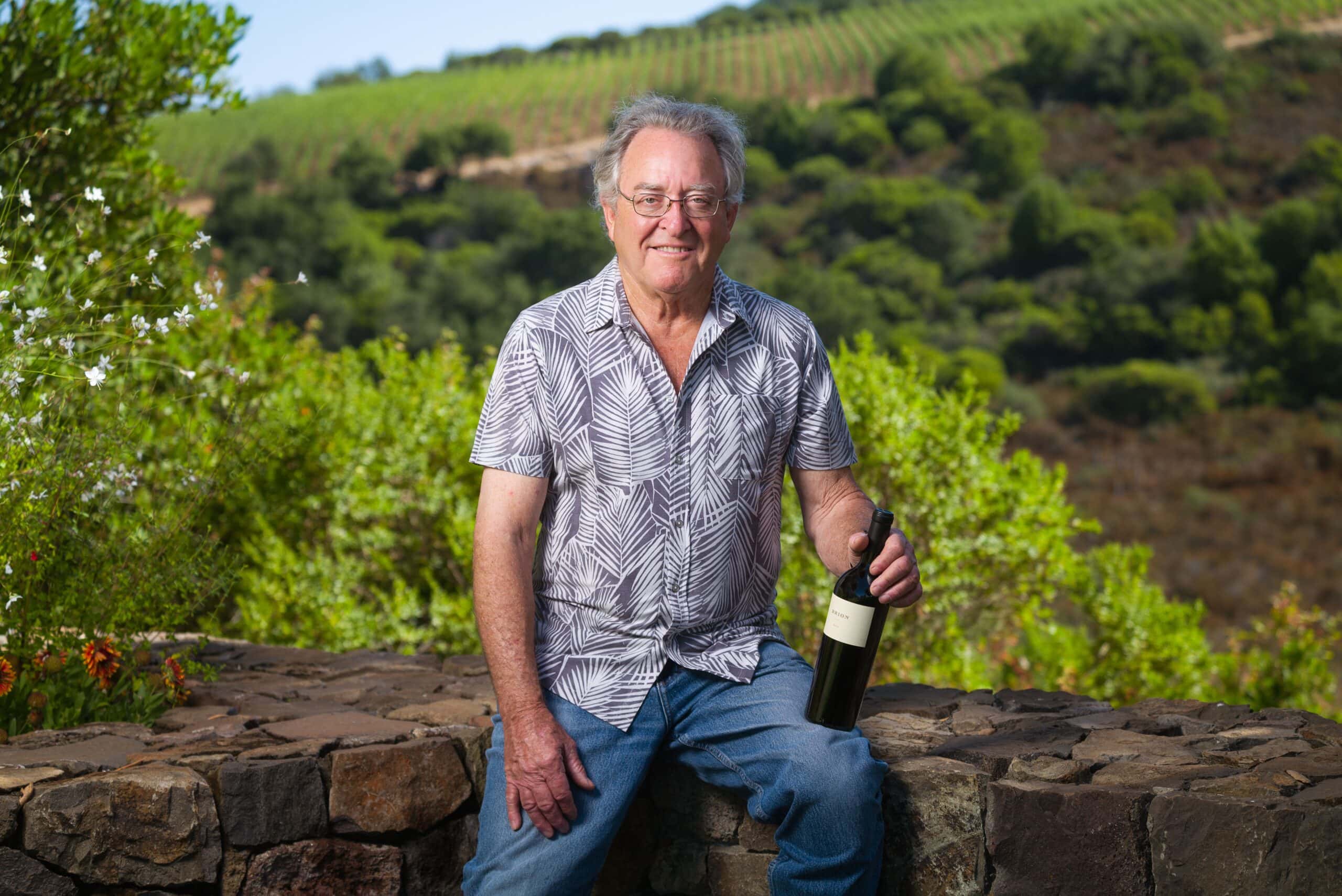 "As a longtime collector of Pritchard Hill wines, I have long dreamed of building a marquee winery estate here," said Wise. "This site is home to some of the best vineyards in what is already a rarified sub-region of Napa Valley, and its grapes are immensely important to what we have already begun to build with BRION. I'm so grateful to [previous owner] Bob Long and the legacy he and his family have built up here over the years. How honored we are to be the next stewards of this crown jewel of a property."
Napa Valley & Sonoma County Wineries
BRION is a Napa Valley winery founded in 2002 by proprietor Brion Wise, focusing on single-vineyard Cabernet Sauvignon from distinct regions of Napa Valley and Sonoma – Yountville, Oakville, Pritchard Hill, Coombsville, and Moon Mountain. Selected for their unparalleled terroirs and superior farming, the vineyards of BRION produce wines of intense, concentrated flavor and aromatics that reflect place above all else. Wise believes that terroir includes the unique imprint of the winemaker, and pairs vineyards with established talent. The winemaking team at BRION showcases the talents of three acclaimed winemakers – Julien Fayard, Mark Herold and Massimo Monticelli – each focused on interpreting the designated vineyard sites that fall under their purview.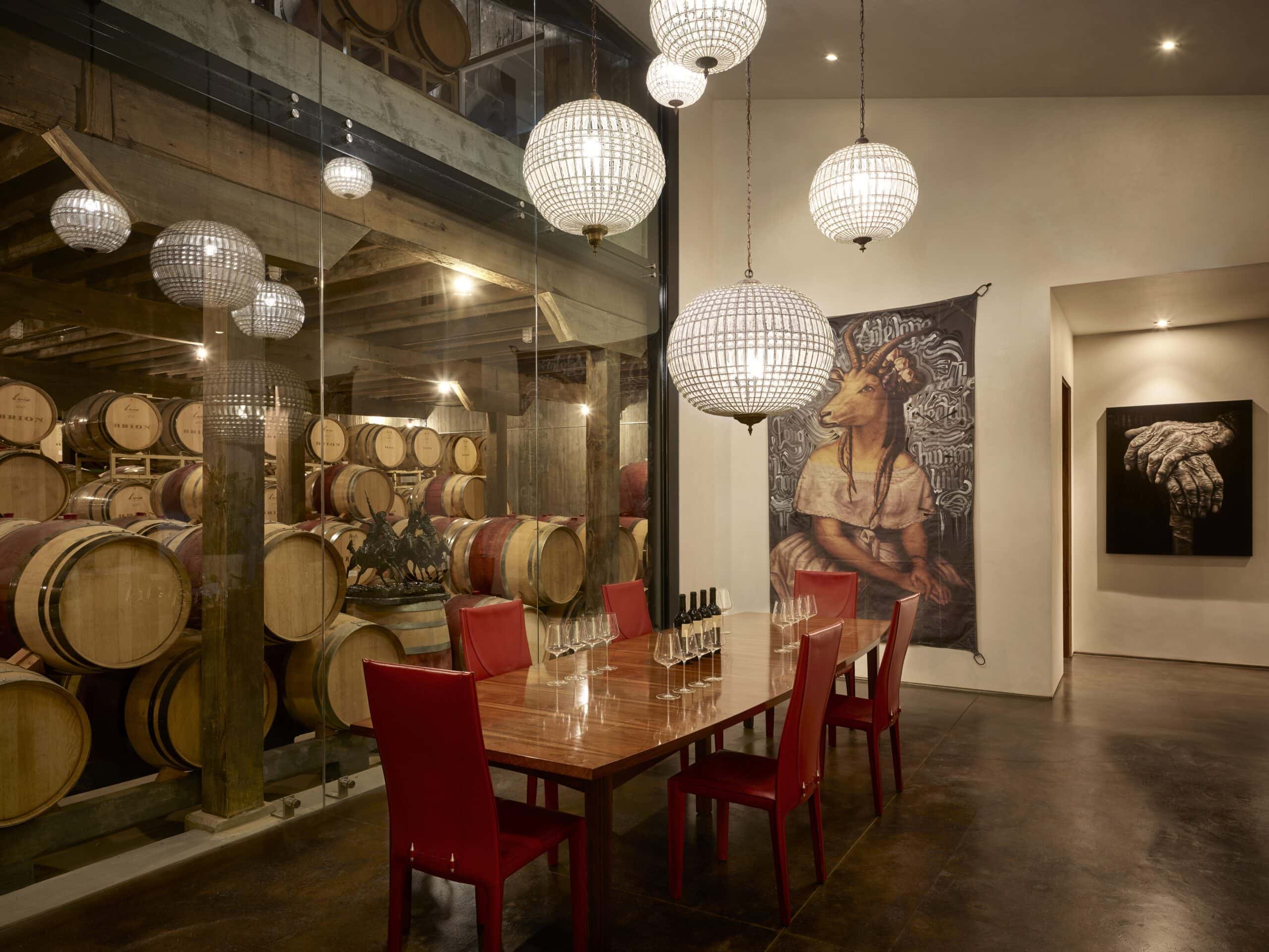 BRION is also home to Napa Valley's only in-house Master Cooper (America's first and only) who makes French oak barrels specifically for Wise's wines. Wise's winery and tasting room is currently located at Sleeping Lady Vineyard just south of downtown Yountville, in a restored 'bank' barn, one of two in California dating back to 1876. The gravity flow winery is dedicated solely to the vinification of BRION wines, which are made available via allocation twice yearly. BRION can be reached by calling 707.339.7686 or visiting brionwines.com.