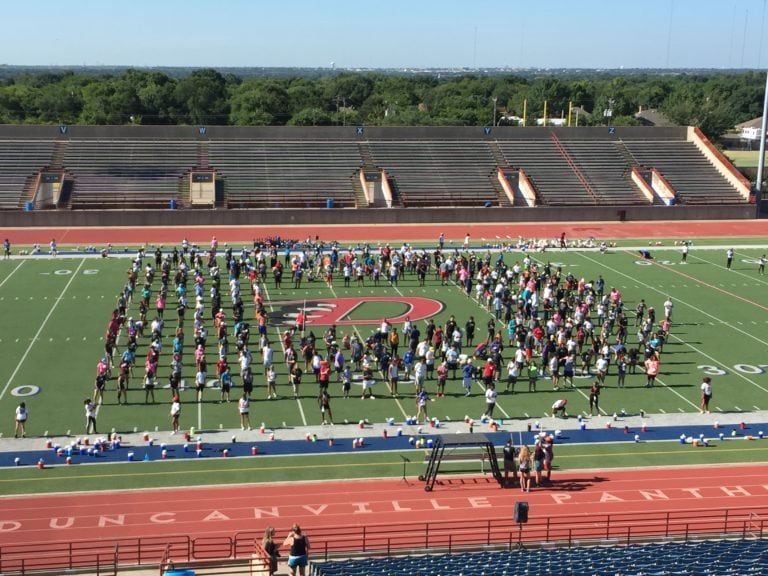 Duncanville Marching Band Is Largest Ever; 400 students – 70 dancers
DUNCANVILLE—While the rest of the world is hibernating inside with the air conditioners cranked up, the Duncanville Marching Band is outside practicing several hours a day in the 100-degree heat.
Duncanville High School's Band Director David Brandon says this year's band is the largest ever for DHS – including more than 400 students marching and 70 members of the High Hats dance team.
This year's show is called 'Postcards from Paris,' which will feature several vignettes based on the theme including an Eiffel Tower formation. Brandon says while maintaining Duncanville's reputation as a band powerhouse, his primary goal is to be a good teacher.
"Anything we do has to be geared toward students learning the process of success," Brandon said.
Brandon and his team of band directors also want to make sure this year's program is enough to wow the judges – as the three-time state champions work to make it back to the state competition.
"We want the show to be engaging enough, whether you're seeing it for the first time or 10th times, that the audience finds it interesting to watch," Brandon said.
The community can catch the Duncanville Marching Band Friday, August 26 at 7:30 p.m. as the Duncanville Panthers take on Plano East at home.