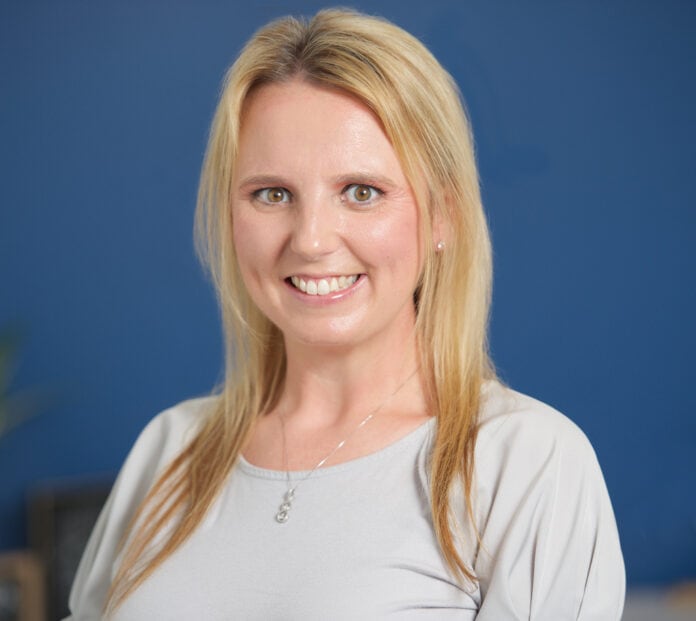 ARLINGTON, Texas – Oct. 24, 2023 – Rebecca White has been an essential asset to Texas Trust's Human Resources team since joining the credit union in 2022, resulting in her promotion to Senior Vice President of Human Resources.
White has used her more than 20 years of HR experience to strengthen Texas Trust's hiring, training, and talent development practices in a short time. She is winning praise for leading the credit union's HR efforts into the future.
"Rebecca added a wealth of knowledge to our team when she joined us and has proven to be an exceptional leader," said Jim Minge, CEO of Texas Trust Credit Union. "Besides her excellent leadership skills she has a calm and empathetic demeanor, which are essential traits for a people-oriented organization like Texas Trust."
Minge added, "To continue to retain and hire quality talent it is critical we have the best and brightest looking after our employees."
White is experienced in supporting multi-site operations and creating an attractive work environment that is enabling Texas Trust to build a culturally diverse workforce which mirrors its membership. She has a master's degree in management and a graduate-level HR management certificate from the University of Phoenix.
Outside of work, White keeps busy with her growing family and training for her ongoing pursuit to run a half-marathon in every state. To date, she has competed in 33 races in 13 different states. She is currently on a running streak where she has run 652 consecutive days, covering more than 2,300 miles.
About Texas Trust Credit Union
Texas Trust Credit Union has been helping build brighter financial futures since its modest beginning in 1936. Today, the full-service credit union serves more than 137,000 members. With assets of more than $2 billion, Texas Trust is the 7th largest credit union in North Texas and the 18th largest in Texas. With a focus on the community, Texas Trust is creating a legacy of giving through generous financial donations that support local school programs and activities, non-profit organizations, and student scholarships; and by providing volunteer resources through its Community Unity team, which supports scores of charitable events each year.