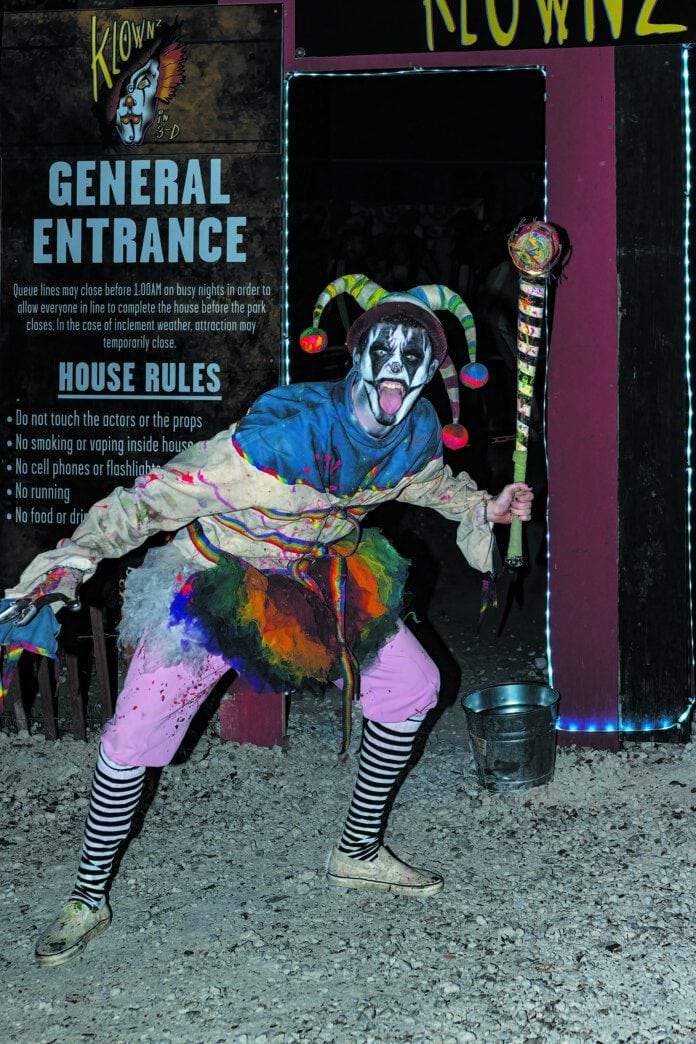 Dallas/Fort Worth, TX (September 25, 2023): The time for the 27th season of Screams® Halloween Theme Park is here! Screams® 2023 opens this Friday, September 29th and will run every Friday and Saturday night through Saturday, October 28th. Screams® Halloween Theme Park is the ultimate Halloween experience in the Dallas/Fort Worth Metroplex with 5 Haunted Houses and a Whole Lot More including walk-through attractions, exciting live stage entertainment, Scary-Oke, shops, food, pubs, and games of skill for an entire night of Halloween fun!
At Screams® 2023, visitors will discover all new twists and turns along with terrifying characters and new sights and sounds in all of the 5 haunted houses. There are new locations for the Times Up Maze, the Zombie Wasteland Apocalypse, the Cool Ghoul Boolevard, and the Spider's Web Pub. Screams® is also introducing a season pass for those who want to return to Screams® every night of the 2023 season for the best Halloween fun in D/FW.
Screams® is sure to find what makes you scream with the different experiences offered at each of the 5 haunted houses: witches and evil spells throughout a medieval castle; a post-apocalyptic world of zombies and the undead; a maze where you're time may be at its end; depraved family members from the depths of the bayou who don't want you to leave; and clowns in horrifying
3-D… it's a night filled with frights of all kind!
And there's a Whole Lot More! The Rottingwood Cemetery and the Cool Ghoul Boolevard walk-through attractions, the Screams® Stage featuring the return of the Hell Dolls with their wicked shows where aerials and fire collide, and Scary-Oke (Screams® unique version of Karaoke) where everyone is encouraged to join in the fun.
When visitors are ready to take a break, they can grab a drink and a bite to eat at the Food Court or the 13th Hour Bakery. Those 21+ can partake in an adult beverage at one of the 5 Screams® pubs (must be 21+ to purchase or consume alcohol) that will feature mixed drinks, a great selection of craft beers & seltzers, and the ever-popular Jell-O Shots in a syringe!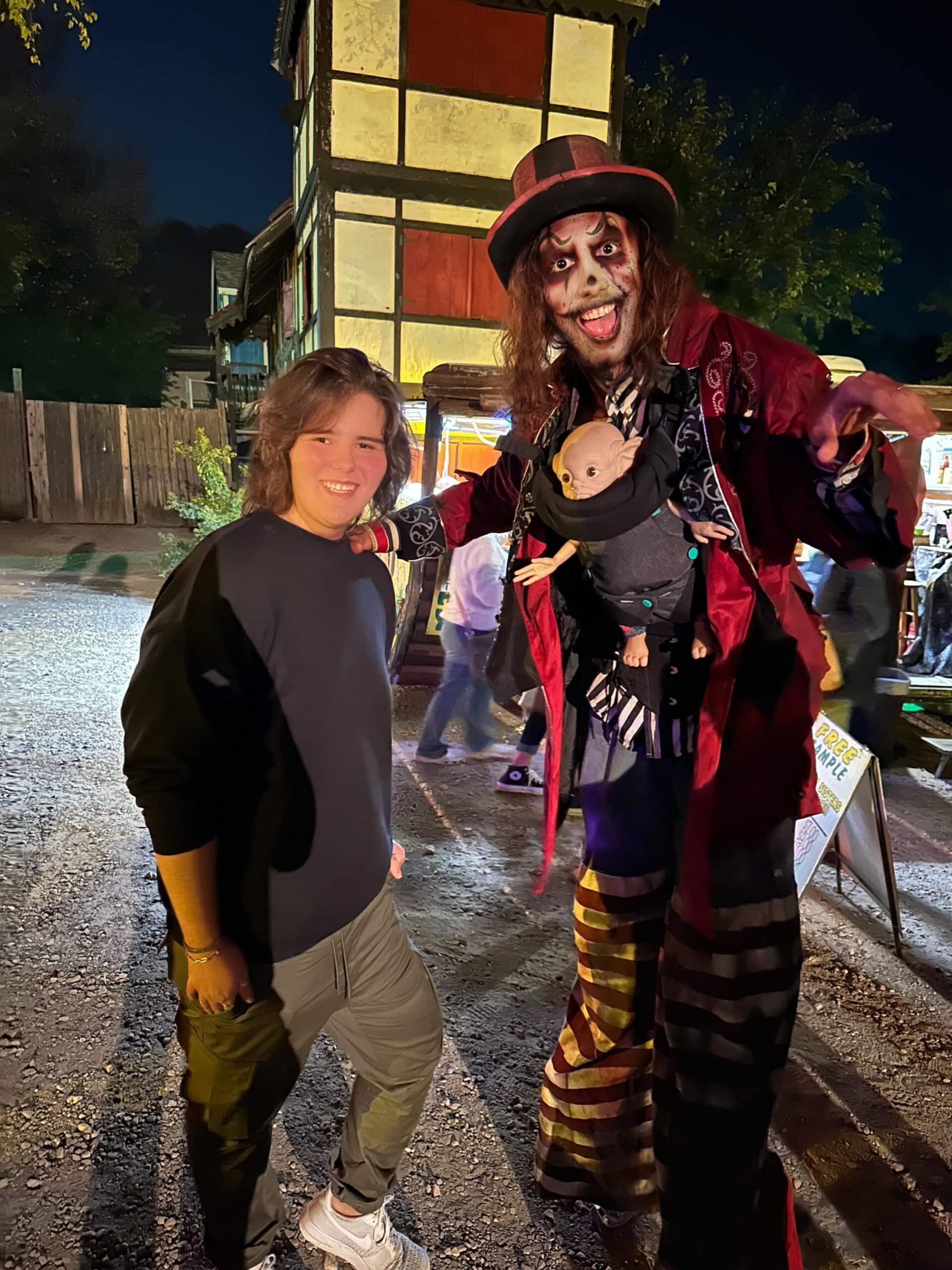 There are also palm readings, henna tattoos, and shops with hand crafted chocolates, horror/sci-fi/cult movie themed collectables, jewelry, tarot cards, resin and ceramic art, horror themed crochet plushies, and so much more.
Remember to Bring Cash
Credit cards are widely accepted throughout the park. However, games and some other locations are cash only. Visitors are encouraged to bring sufficient cash but there are 4 ATMs available should they need them.
Tickets prices at the gate (on event nights only) start at $45 and Fast Pass prices start at $33 with prices varying for Friday and Saturday nights. Tickets include admission into the park and all 5 haunted houses along with the Rottingwood Cemetery, Cool Ghoul Boolevard, stage entertainment, and Scary-Oke. To cut the wait times into the haunted houses in half, there are a limited number of Fast Passes available each night as well. Fast Passes are NOT admission tickets. Food, drink, games, and shop merchandise must be purchased separately.
Discount tickets are available on-line at www.ScreamsPark.com and discount coupons are available at Legacy Chevrolet/GMC in Waxahachie. A limited number of the all-new Season Passes that provide admission into every night of Screams® 2023 are available only at www.ScreamsPark.com for a cost of $165 plus tax & fees. The Season Pass does not include a Fast Pass. Parking at Screams® is Free compliments of Legacy Chevrolet/GMC – Waxahachie.
A few additional things to keep in mind for your visit to Screams® are:
Screams® is designed for ages 16+ and is not recommended for small children
No costumes, face paint, or decorative masks are allowed at Screams®
Screams® is open Friday and Saturday nights, now through October 28, 2023, from 7:00 pm and is open late until 1:00 am. The ticket office and admission close at 12:00 Midnight on event nights. Screams® is located at the Scarborough Faire® site one mile west of I-35E at 2511 FM 66 in Waxahachie, Tx. That's just 30 minutes south of the downtowns of Dallas & Fort Worth. Screams® is sponsored by Dr Pepper and Legacy Chevrolet/GMC.