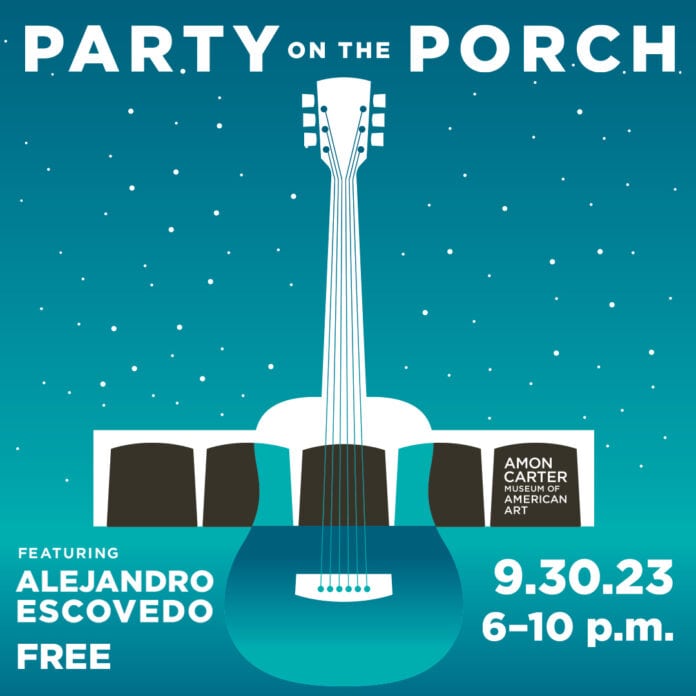 Party on the Porch at the Amon Carter Museum of American Art (the Carter), celebrating The World Outside: Louise Nevelson at Midcentury exhibition. The free event is this Saturday, Sept. 30, from 6 to 10 p.m.
Art-making activities, extended gallery hours, and live music by Summer Dean will kick off the night followed by a performance from Alejandro Escovedo. Throughout the evening, enjoy art-making activities inspired by The World Outside. Make your own three dimensional sculptural landscape inspired by the works on view in the exhibition, or experiment with building blocks to create your own Nevelson-themed assemblage. Bring a work of art to life at our hands-on sensory stations, and create your own Nevelson-inspired notebook.
Guests can explore two exhibitions: The World Outside, featuring over 50 defining artworks by Nevelson, illuminating the artist's multidimensional mastery of form and dialogue with postwar America. Come to Colorado, featuring over 60 photographs, drawn exclusively from the Carter's Fred and Jo Mazzulla Collection, documenting the history of Colorado in the 19th century. Both exhibitions are on view through January 7, 2024, and are included in the Museum's free admission.
Party on the Porch
"Party on the Porch is an event the Museum looks forward to hosting every year with an evening of art, music, and fun. We are thrilled to be celebrating the Carter-organized exhibition 'The World Outside: Louise Nevelson at Midcentury' during this year's celebration," said Andrew J. Walker, the Museum's Executive Director. "Our evening of art, activities, and live music by the talented Alejandro Escovedo will be an evening you won't want to miss."
Alejandro Escovedo is a celebrated singer and songwriter from San Antonio who developed a passion for music at an early age. After moving to California, he played an important role in punk (with the Nuns), roots rock (with the True Believers), and alt-country (with Rank and File) before launching his solo career. Beginning with 1992's Gravity, Escovedo's music has been consistently literate, ambitious, and eclectic. His 2001's A Man Under the Influence explored different genres, while 2008's Real Animal and 2016's Burn Something Beautiful focus on passionate, guitar-based rock and roll. The Crossing from 2018 (and its 2021 Spanish-language counterpart La Cruzada) tell a richly detailed story of the immigrant experience.
Registration Required for Free Tickets
The event is free to all visitors. Local food trucks will be on-site offering a variety of food and drink options for purchase. Carter members will enjoy access to our NEW Member Patio with free drinks and lite bites. Free tickets are available online; all ages require a free ticket to enter the event, including infants and toddlers. Free parking is available at the HSC surface lots (across Camp Bowie from the Museum). Additional paid parking is also available at the Western Heritage Garage on Gendy Street and other parking lots at the Will Rogers Memorial Center. For more information about POP parking and accessibility, call 817.738.1933 or email info@cartermuseum.org. Visit the Museum's website and follow us on Facebook, Twitter, and Instagram for updates.
Will Rogers Road will be closed between Lancaster Avenue and Camp Bowie Boulevard Friday, September 29, at 9 p.m. through 8 a.m. on Sunday, October 1. The Carter will open at noon on Saturday, September 30. Please do not bring your pets to Party on the Porch. Coolers, picnic baskets, glass, and outside alcohol are not permitted, and we request that clear bags are used at the event. Party on the Porch is sponsored in part by the Meta Alice Keith Bratten Foundation.
The World Outside: Louise Nevelson at Midcentury
One of the first exhibitions to explore Louise Nevelson's midcentury sculptures and works on paper in dialogue with their historical moment, the exhibition illuminates Nevelson's multidimensional mastery of form and attunement to postwar America culture. The Carter organized exhibition features over 50 defining artworks by Nevelson on view together for the first time, including wall works, installations, and prints from across the country. These landmark artworks include Lunar Landscape, Royal Tide I, Rain Forest Wall, and Transparent Sculpture I. Divided into thematic sections that explore Nevelson's identity as an artist, The World Outside allows Nevelson's sculptures and works on paper to be viewed through the lens of the artistic and cultural landscape that shaped her vision and reaffirms her significance as an artist in postwar America. Visit the Museum Shop to purchase the exhibition catalogue.
Amon Carter Museum of American Art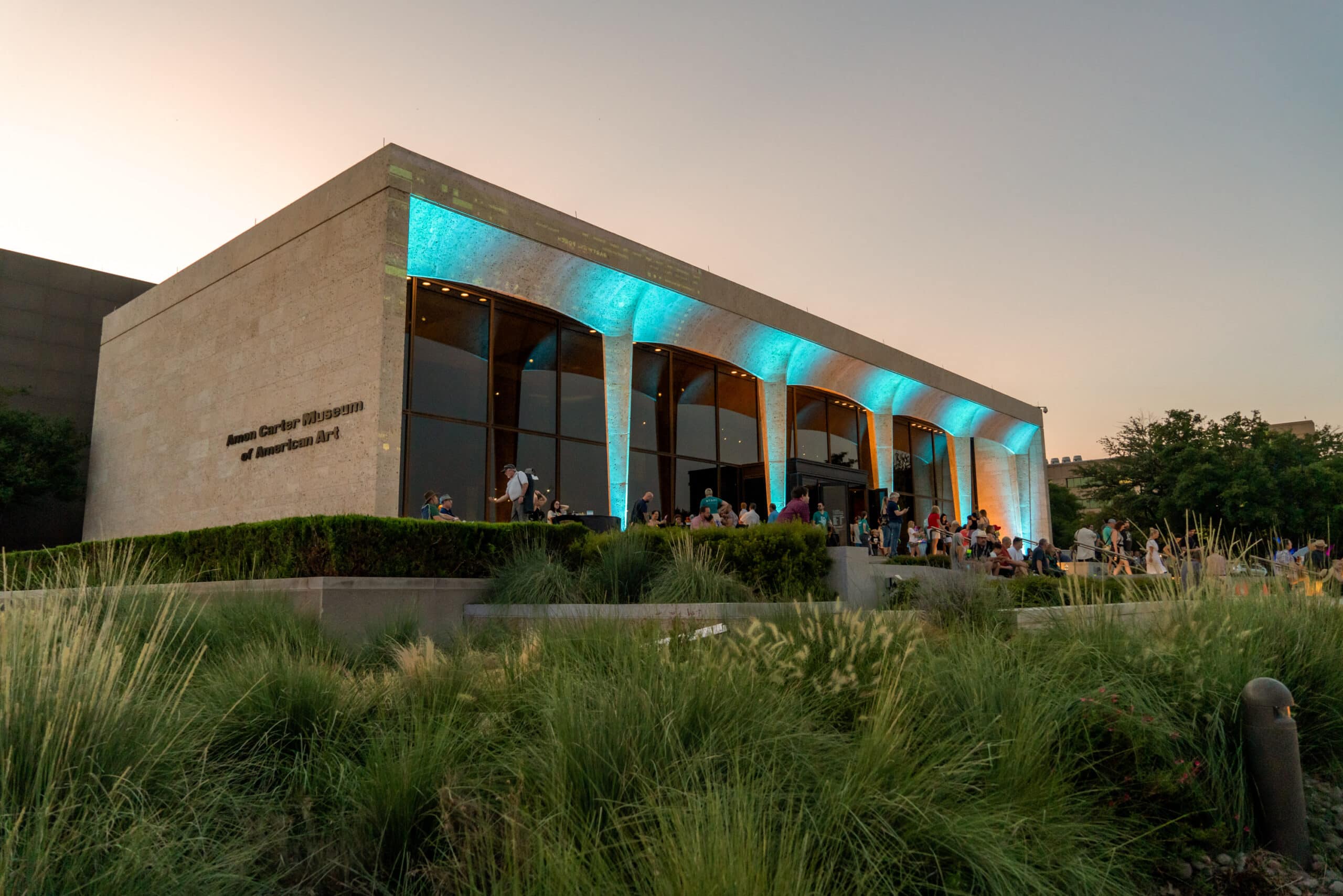 Located in the heart of Fort Worth's Cultural District, the Amon Carter Museum of American Art (the Carter) is a dynamic cultural resource that provides unique access and insight into the history and future of American creativity through its expansive exhibitions and programming. The Carter's preeminent collection includes masterworks by legendary American artists such as Ruth Asawa, Alexander Calder, Frederic Church, Stuart Davis, Robert Duncanson, Thomas Eakins, Georgia O'Keeffe, Jacob Lawrence, and John Singer Sargent, as well as one of the country's foremost repositories of American photography. In addition to its innovative exhibition program and engagement with artists working today, the Museum's premier primary research collection and leading conservation program make it a must-see destination for art lovers and scholars of all ages nationwide. Admission is always free. To learn more about the Carter, visit cartermuseum.org.