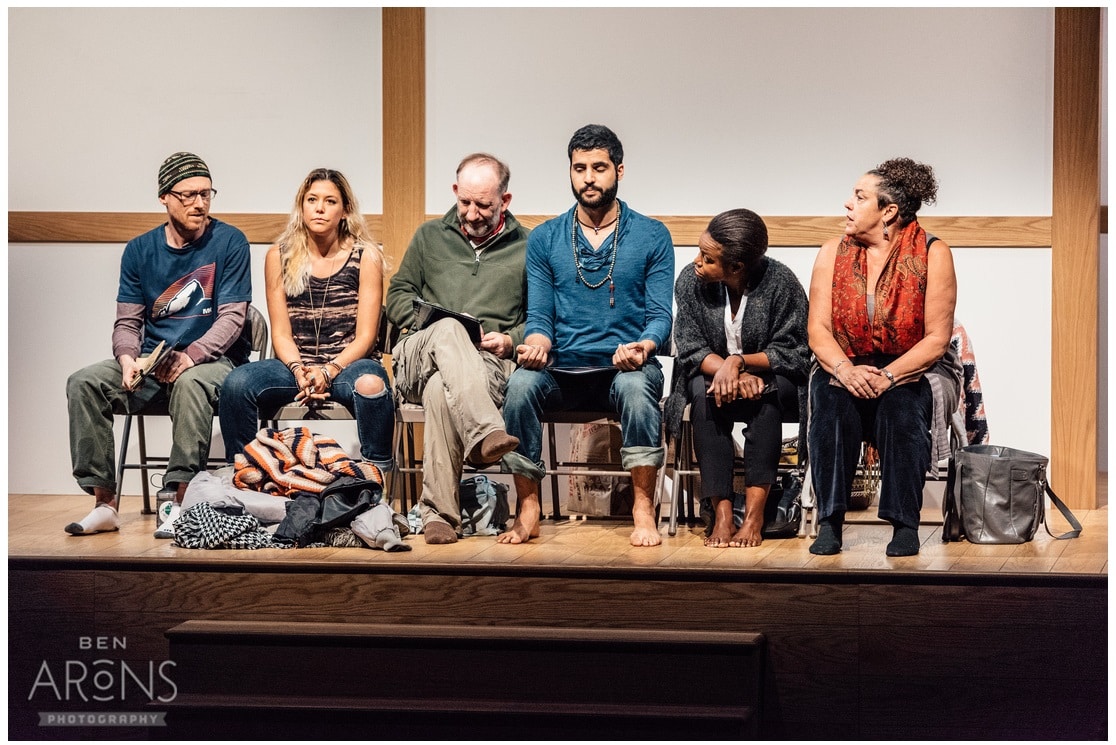 AT&T Performing Arts Center offers tickets for the 2018 Off Broadway on Flora season on sale now. Off Broadway On Flora features a diverse range of shows ranging from immersive theatre to improv comedy to searing satire, many of which have enjoyed sold-out success in New York, Chicago and London.
Three productions will be staged in the Wyly Theatre and one production at Moody Performance Hall (formerly known as Dallas City Performance Hall).
"The Center is the place to be for excellent live entertainment – from original local productions to the latest Broadway smash and everything in between. Off Broadway On Flora is the 'everything in between.' This is a diverse lineup of unique productions from New York, Chicago, and all over the world," said Doug Curtis, president and CEO of AT&T Performing Arts Center.
Discounted four-show season ticket packages range from $25 – $75. Season ticket buyers may also purchase discounted self-parking for only $10 per show (regularly $17). Tickets may be purchased online at www.attpac.org/offbroadway, by telephone at 214-880-0202 or in person at the AT&T Performing Arts Center Winspear Opera House Box Office at 2403 Flora Street.
"Small Mouth Sounds" will be performed Jan. 31-Feb. 4, 2018 at the Wyly Theatre. Single tickets range from $29-$65 for the critically acclaimed new play that asks the question, "How do we address life's biggest questions when words fail us?"
Written by Drama Desk Award winner Bess Wohl, directed by Obie Award winner Rachel Chavkin, "Small Mouth Sounds" features six strangers who attempt to embark on a silent retreat. While struggling to confront their internal demons, their vows of silence collide with the achingly human need to connect.
Next on the lineup, "600 Highwaymen: The Fever" will be performed in the Studio Theatre Level Six at the Wyly Theatre May 27-April 1, 2018. Performed in collaboration with the audience, The Fever examines how we assemble, organize and care for the bodies around us. Who will you be when our eyes are on you? What will we see when we all look your way? Theater artists Abigail Browde and Michael Silverstone create innovative theatrical works, with seven original works since 2009.
"Celebrity Autobiography" will be performed at Moody Performance Hall May 25-26, 2018. Tickets are priced from $25-$55 for this work created by Emmy award-nominated writer and performer Eugene Pack and Dayle Reyfel. With a comedic ensemble performing from memoirs of a wide range of celebrities, running the gamut from Suzanne Somers to notorious Hollywood love triangle members Elizabeth Taylor, Debbie Reynolds and Eddie Fisher.
"Celebrity Autobiography" won the 2009 Drama Desk Award for Unique Theatrical Experience and ran three years in New York City where it was one of the most critically acclaimed off-Broadway productions.
"The Second City Summer Blockbuster" will run June 6-9, 2018 at the Wyly Theatre. Tickets range from $25-$50 in this production, recommended for mature audiences. Since its start in 1959, Second City continues to produce the premiere comic talent in the industry with an imprint felt across every entertainment medium.