Local Duncanville Restaurant Helps Community Through Crisis
Duncanville- Right now more than ever, we need to appreciate our small businesses and local restaurants. While our communities try and support their neighborhood businesses, some of them are finding creative ways to help their community.
When Mudhook opened in Duncanville in late November, they were excited about offering Duncanville more options for food and cocktails. Owner, Bryan Kaesar was drawing crowds with "Glass Night" (Pint Night), Brunch, First Fridays, and more. But, as we all deal with the current shelter in place orders, Mudhook in Duncanville has adapted to the "new normal" by helping the community.
On March 17, as schools closed Mudhook realized Duncanville ISD students would still need to eat. So they launched an epic promotion offering Duncanville ISD students a FREE burger+fries special via pickup/takeout.
For DISD employees they offered the same burger+fries special for $6, pickup or delivery. (+$2 delivery charge, $15 minimum delivery). The response was incredible and Mudhook reached out to Facebook looking for donations to keep the program running.
As lines at grocery stores continued to grow longer, and shelves emptier, Mudhook realized they could help in another way. With some help from their distributor they ordered extra items that people were searching for at the store. Last week they began offering items for sale like vinyl gloves, bread, toilet paper, hand soap and more. The best part: you can order these items for pick-up or delivery.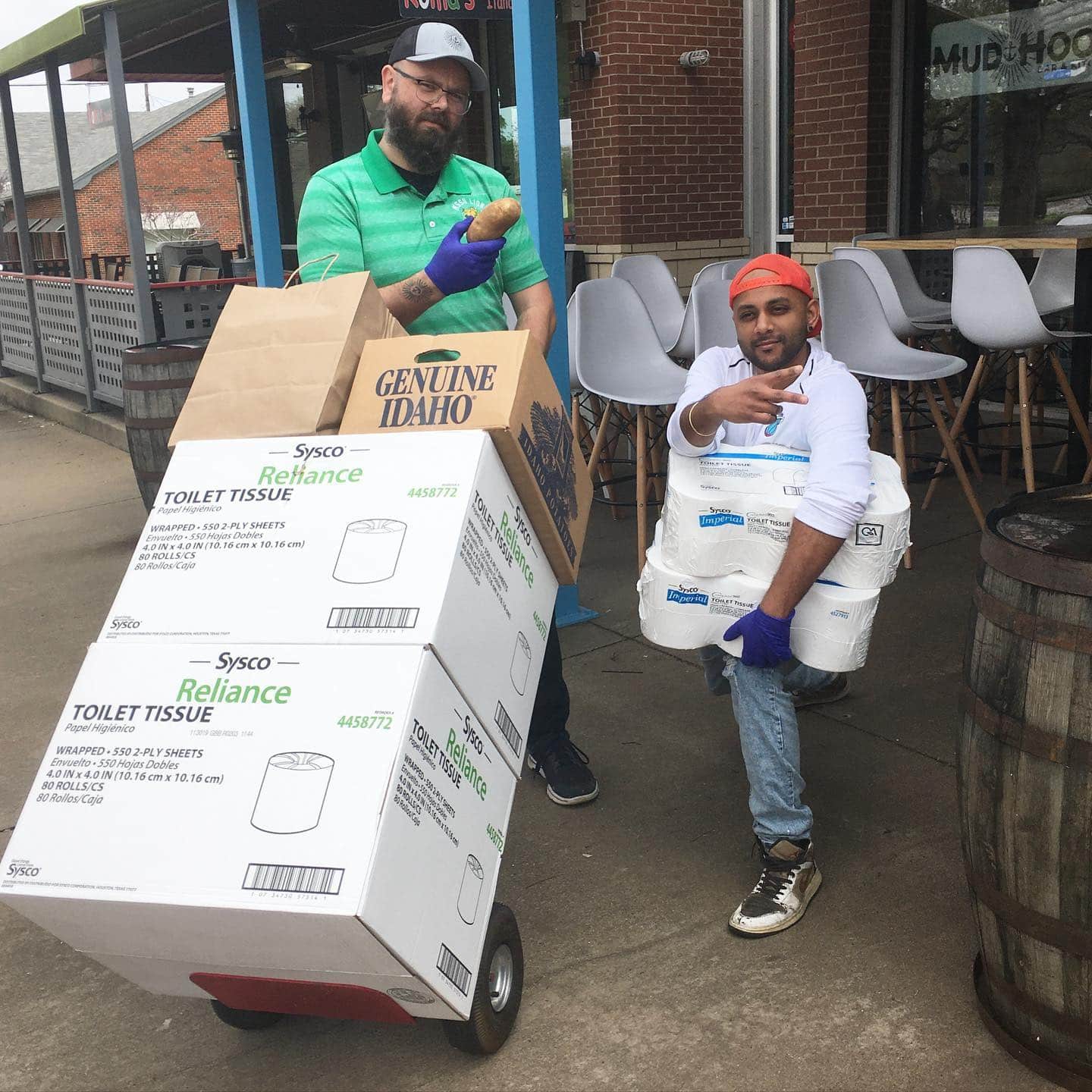 Today, Mudhook continued helping the community with a donation of 2,000 vinyl gloves to the Duncanville Police Department.
We love sharing stories about neighbors helping neighbors and encourage you to support your local restaurants and businesses. Mudhook is closed on Mondays, but has been posting their menu along with alcoholic beverages and other available items on their Facebook page daily.
They will continue offering Dville ISD and V.T. Students free lunches as long as they can. And, if you want to help donate to their Duncanville ISD/Village Tech lunch program you can with this link https://www.mudhookbar.com/