MIDLOTHIAN – It's tax-free weekend and an excellent time to support local businesses when buying clothing, footwear, school supplies, and backpacks (sold for less than $100) during this annual event.
Midlothian has several boutique shops and businesses to visit for your back-to-school needs beginning with Rally Sportswear, where you will find an array of spirit wear for the coming school year.
Find School Spirit Wear At Rally
Rally Sportswear was established in 2011 and opened in Midlothian because the owner, Kim Sisco, is a Midlothian native. When the store opened, she had three children who were attending Midlothian ISD and were heavily involved in sports.
The shop specializes in schools, booster club spirit wear, business apparel, marketing tools, and promotional products.
"We have a saying here at Rally," Sisco said. "If you can put your logo on it, we can do it. We provide 100% custom designs for all projects with a full-time graphic design department on staff.  We create useful goods that promote your school, team, or business.  Fundraising ideas are our specialty."
Sisco said the most popular items at Rally are the Midlothian School Spirit items.
Even better, they offer spirit wear for all ages, and when football season starts, the store normally finds itself slammed with parents and children wanting the newest football tees they have to offer.
The store also uses several local vendors, Sisco explained, "To allow these vendors to showcase their items to the public."
And the best part is that Rally Sportswear is offering an additional 10% off all tax-free items this weekend.
Store hours this weekend; Friday 8 a.m. to 5 p.m., and Saturday 10 a.m. to 2 p.m.
Rally Sportswear
3350 Hwy 67, Midlothian
New Inventory At NikNik's Boutique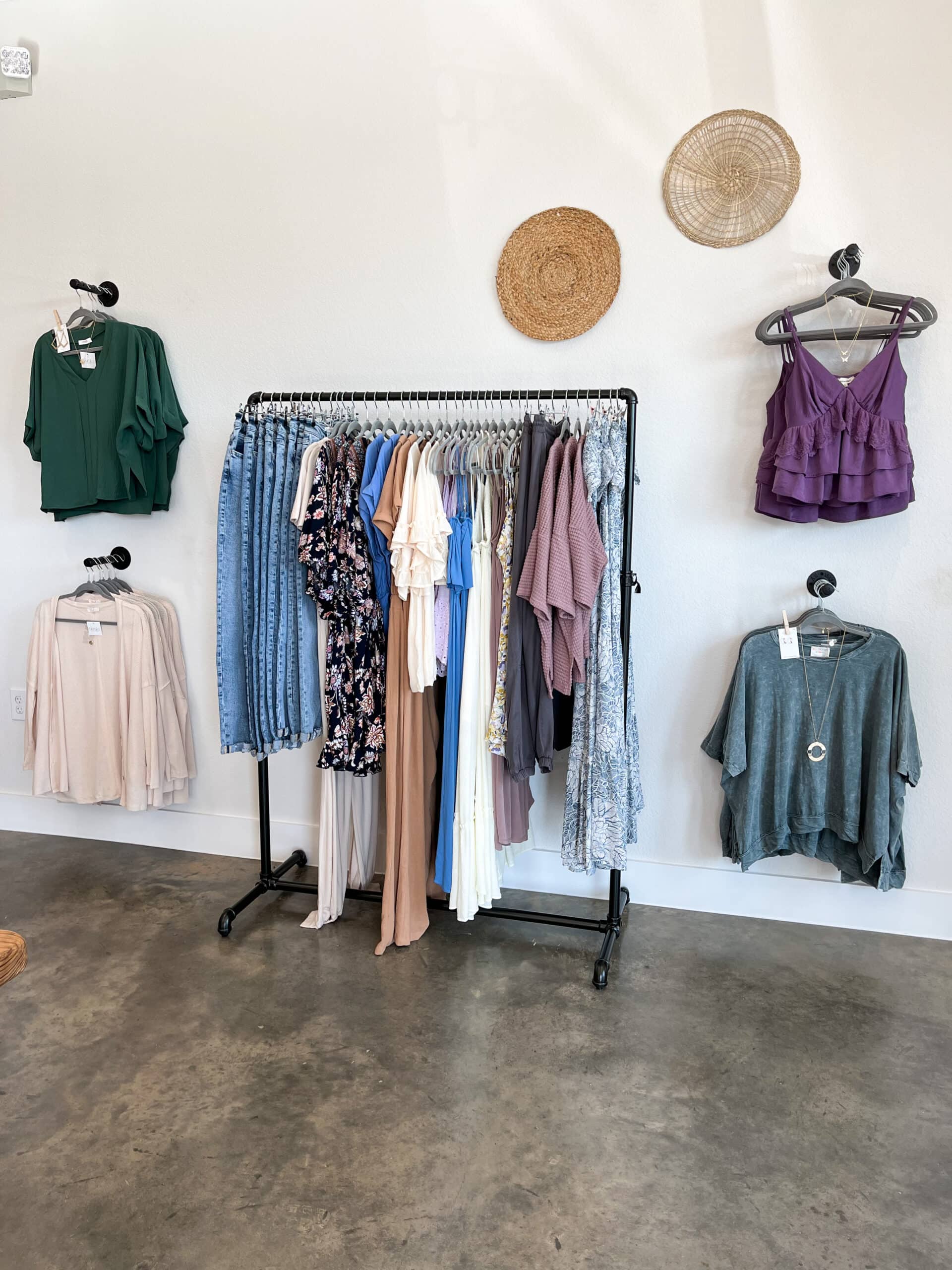 NikNik's Boutique opened a year and a half ago, and owner Nikki Monk said she decided on Midlothian because "It's where I grew up, and I have always loved the area. I also saw a need for more small clothing boutiques as Midlothian is growing."
The boutique shop offers a variety of affordable clothing, jewelry, and accessories for women of all ages.
Monk said the most popular items are definitely the oversized tops, jumpsuits, and maxi dresses, and customers love the earring selection.
For tax-free weekend Monk said the store will have "lots of new inventory perfect for back-to-school and a sale rack."
She will also enter customers who shop those days into a gift card drawing.
Nik Nik's Boutique
525 George Hooper Road, Midlothian
Store hours this weekend; Friday 10:30 a.m. to 5:30 p.m., and Saturday 10:30 a.m. to 4:30 p.m.
The Flower Shoppe By Jane, More Than Just Flowers
Jane Nelson, owner of The Flower Shoppe by Jane, said she opened her unique little shop in Midlothian 12 years ago because she wanted to be part of her local community.
The Flower Shoppe by Jane offers fresh flowers for all occasions. The shop also has the perfect unique gift shop items and women's clothing.
Nelson said some of the most popular items include the Tyler Laundry Wash and their candles, Diva being the number one seller.
Nelson added, "Inis is an extremely popular line that includes body fragrances as well as room fragrances.  The room diffuser is one of the most popular items in the Inis line, and we also carry Bridgewater Candles, with Sweet Grace being the most popular and sought-out fragrance in that line."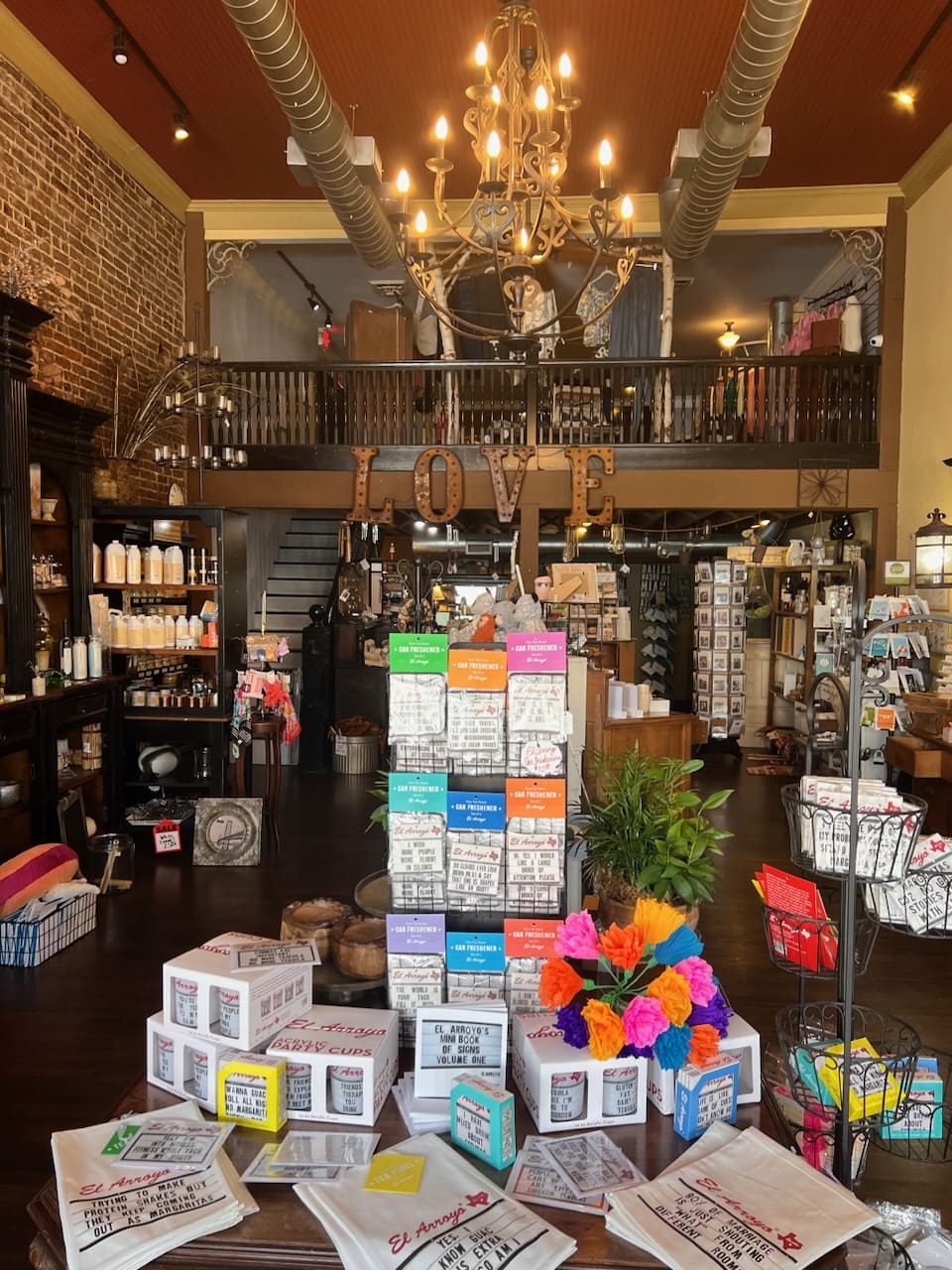 Aside from those mentioned above, the unique gifts at The Flower Shoppe by Jane are worth a visit.
The store will be participating in the tax-free weekend for those shopping for women's clothing.
The Flower Shoppe
118 N. 8th Street, Midlothian
Store hours this weekend; Friday, 10 a.m. to 6 p.m., and Saturday, 10 a.m. to 2 p.m.
On August 26 from 4-7PM , Lucky Turtle Boutique is celebrating 2 year anniversary.
A few other shops you should check out in Midlothian are Common Sage Boutique at 126 N. 8th Street and Paint Bucket & Boutique located at 401 N. 8th Street.
Trendy women's clothing. Encore has been open in Ellis County for 22 years.
Coming Soon: Apricot Lane Boutique (Harvest Hill Shopping Center next to Aldi)
*anticipated opening end of September
320 Harvest Hill, Suite 210 Midlothian, TX 76065
Apricot Lane is a locally owned specialty boutique that offers women's fashion apparel, jewelry, handbags, accessories, and gifts in the styles and trends customers enjoy
So, save yourself time, money, and gas shopping local this year in Midlothian for tax-free weekend beginning Friday, August 11, to Sunday, August 13.