The Duncanville Chamber of Commerce is back doing what they do best, encouraging and welcoming new businesses to the City of Champions. With so many local and statewide Covid-19 restrictions having been lifted, Chamber members are excited to start conducting these ribbon-cutting ceremonies again.
Royal Fried Chicken
On June 8, a group of Chamber members turned out to give a hearty welcome to the new Royal Fried Chicken at 867 N. Duncanville Road. Owned and operated by Nayaka Mendoza and Chris Mack, the restaurant features American comfort and soul food like chicken, wings, catfish steaks, shrimp and more.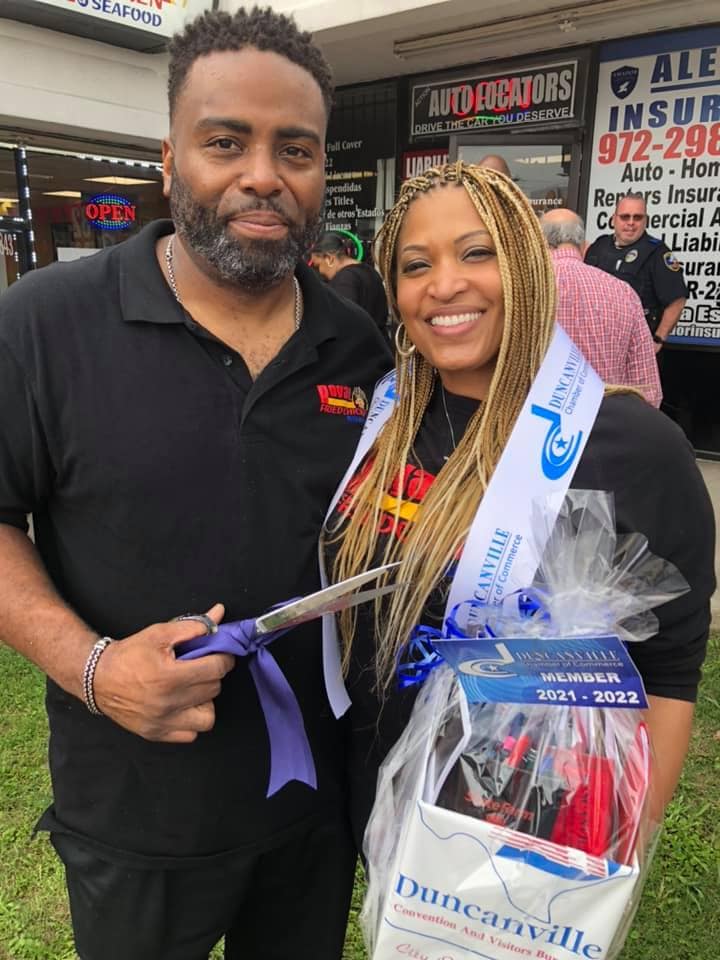 The new restaurant is near Lakeside Park, and is open for online orders for carry out or delivery service. Call 469-868-6167 to place an order. Hours are 11 a.m. to 9 p.m. Mon.-Thurs., and 11 a.m. to 11 p.m. Fri. and Sat.; and closed Sun.
Duncanville Chamber Members
This morning the Chamber members held the long-awaited ribbon cutting ceremony for The Bodega, the popular Duncanville outlet for the Tamale Company that opened last year during the Pandemic. The Bodega is located at Cedar Ridge, and is family-owned and operated by Elizabeth Plimmer Fernandez, her husband Israel Fernandez, and her father, Richard Plimmer.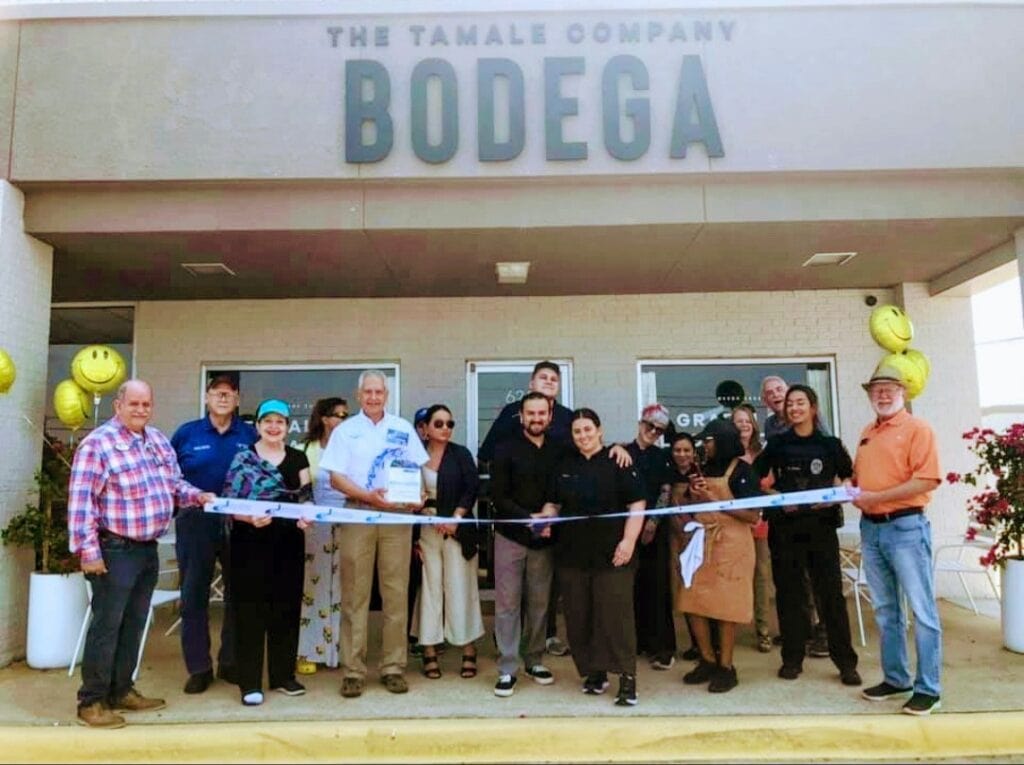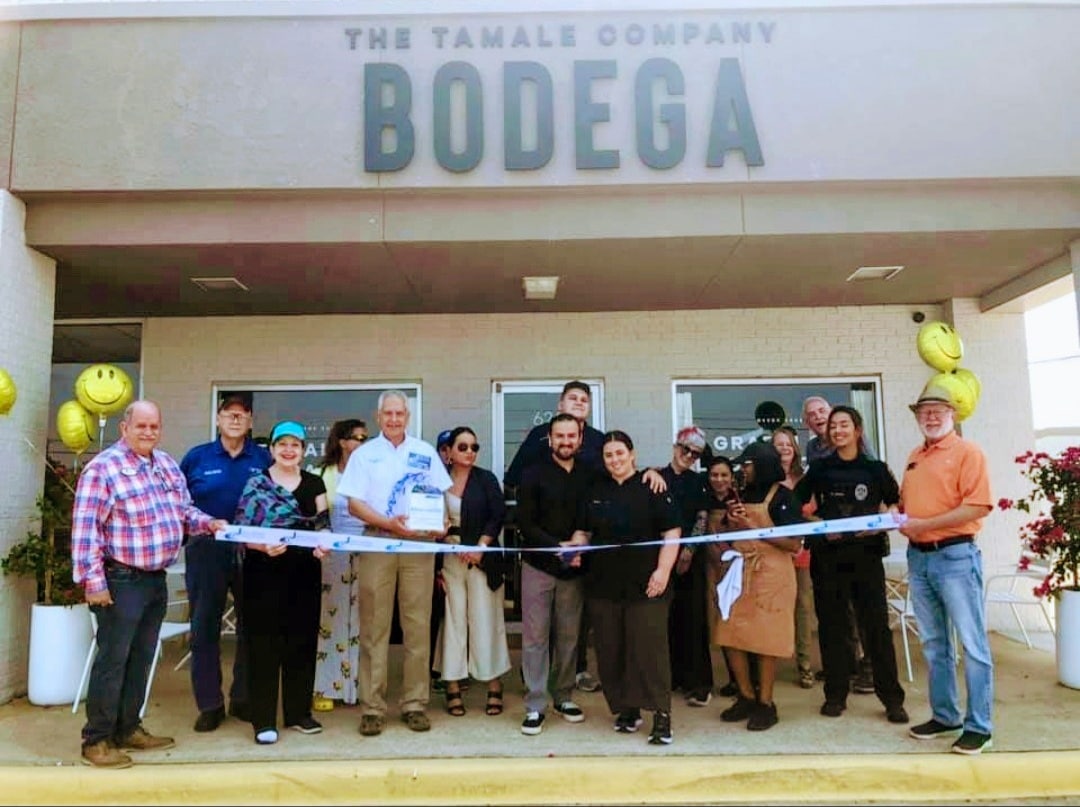 The Bodega
In spite of the pandemic, The Bodega quickly became a popular destination for the Duncanville community, who welcomed their delicious handcrafted Tex-Mex staples, especially the tamales. Their five best-selling types of tamales are available daily at The Bodega. The Ancho Chili Pork Tamale ($19.95 a dozen) is their top seller. Others are Beef Tenderloin Tamale ($19.95); Chicken Tomatillo ($19.95), Black Bean and Corn (vegan, $19.95); and Cheese and Jalepeno Tamale (vegetarian $19.95).
Israel's family is from Vera Cruz, and his mother, Mica, recreates some of her authentic, original recipes for The Bodega. She creates fresh mole and other Veracruzana recipes for their customers on a regular basis. Elizabeth grew up in Duncanville, and her parents still live in the city. She started catering in her family's business while still in high school, and attended culinary school at El Centro College. She met her husband while they both worked at Vera Cruz Café in Cedar Hill.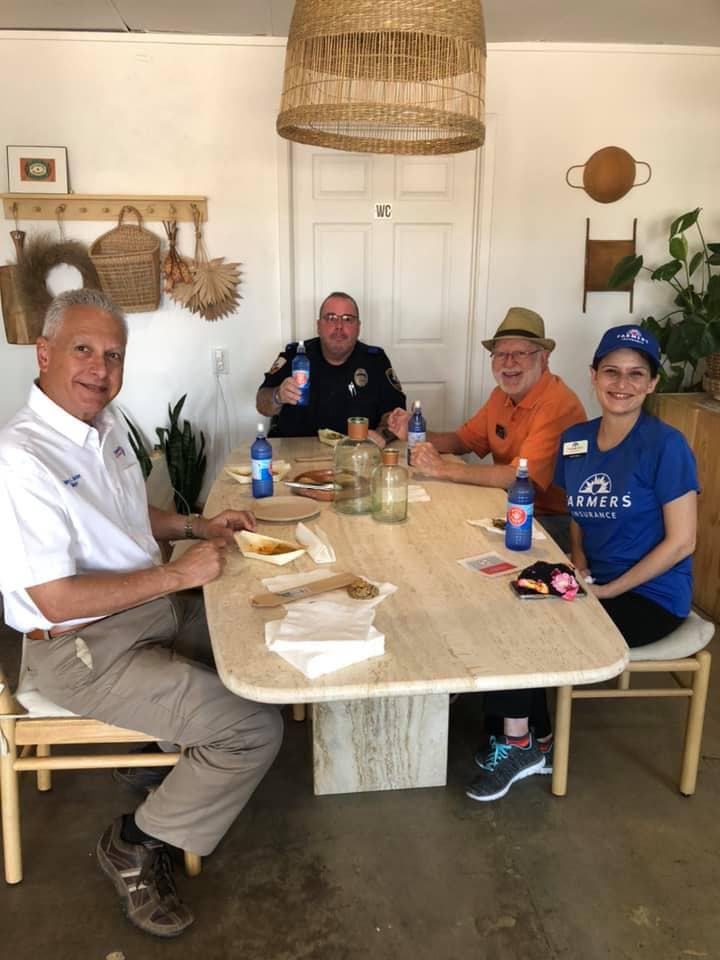 Other items sold at The Bodega's well-stocked marketplace include a variety of salsas, including red, green and Habanero. They also offer authentic enchiladas, casseroles, and guacamole for take-out. The Bodega is located at 626 S. Cedar Ridge in Duncanville. For information, call 469-868-6443, or visit the company's website at TheTamaleCompany.com.