Superintendent David Harris Will Highlight DeSoto ISD Strengths, Areas For Improvement
DESOTO—The DeSoto Independent School District will see some key changes in the upcoming year. DeSoto Superintendent of Schools, Dr. David Harris will outline those improvements on December 1 at the DeSoto Chamber of Commerce Quarterly Luncheon.
According to Zina Bean of the Superintendent's Office, Harris will highlight positive outcomes as well as areas for improvement.
Harris will be highlighting a community wide literacy initiative, district magnet programs and the district's 2020 strategic plan. Harris will also highlight positive educational outcomes as well as areas in which the district can do better.
Harris will also discuss placing an emphasis on parental involvement in digital communications. Through creating more opportunities for parent/teacher interaction, the curriculum can be maximized further enhancing student learning.
"We are making incremental changes," Bean said. "Our goal is to make strategic, but larger percentage point increases."
Harris has been at the helm of DeSoto ISD for the past four years. Mary Kinnard of the DeSoto Chamber of Commerce said "We ask the DeSoto ISD Superintendent to speak at our luncheon once each year and are honored he could do so at this meeting. We also present a "State of the City" with the Mayor in January each year."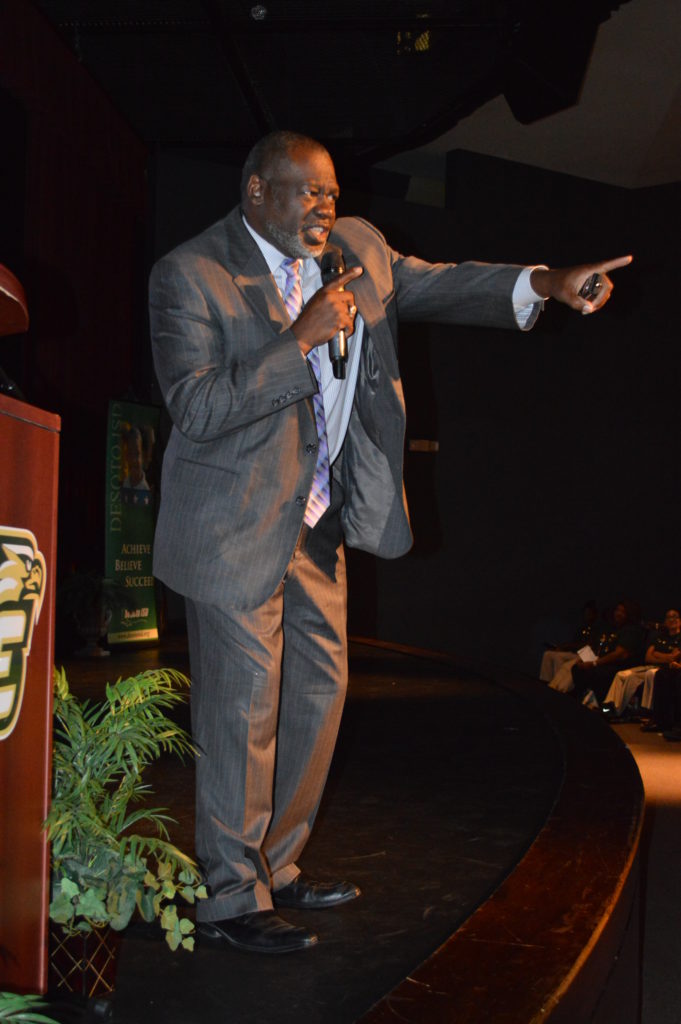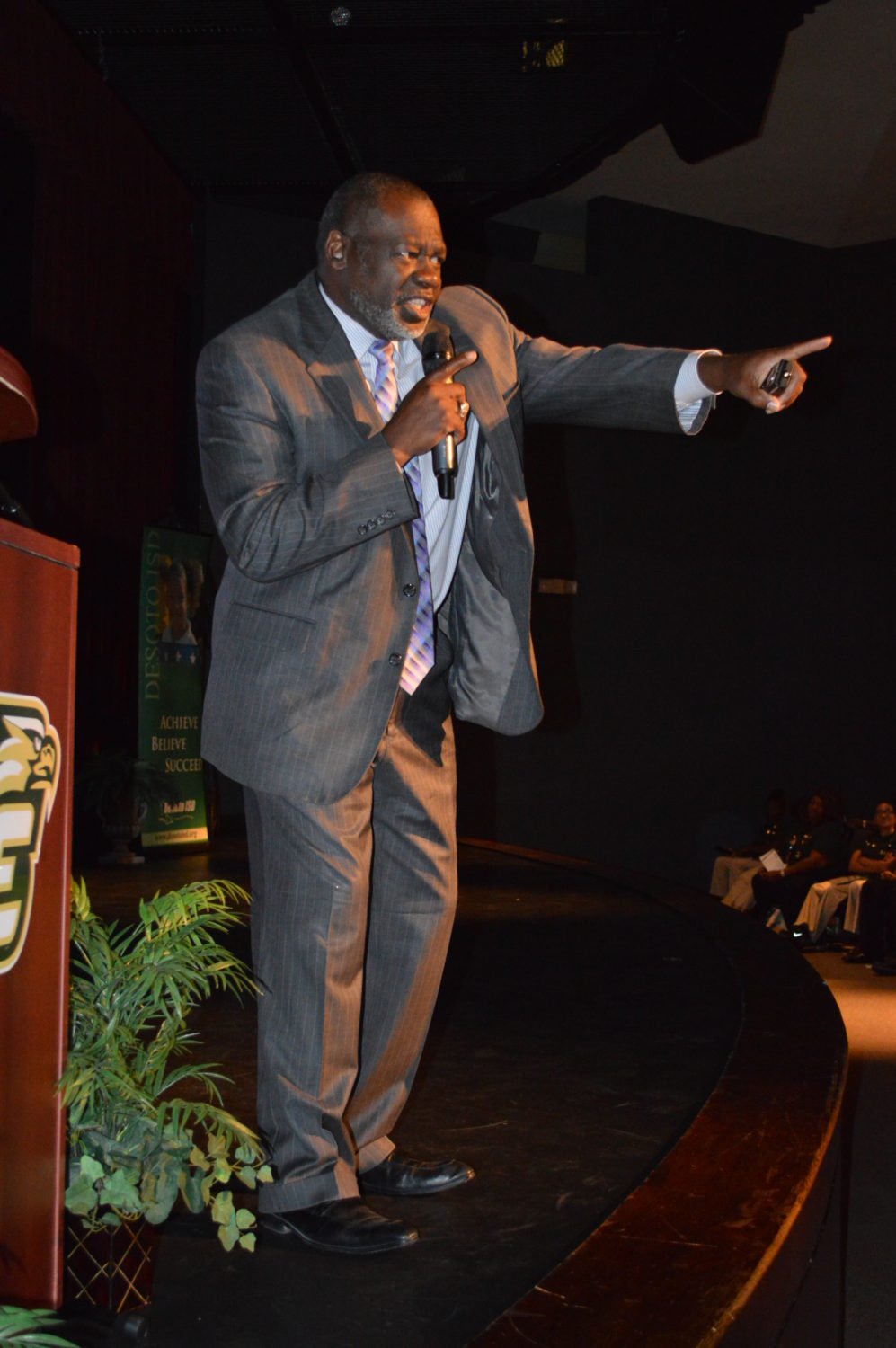 The Harris Philosophy
Harris received his Doctorate in Educational Administration from Lamar University, Master of Education from Prairie View A&M, and his Bachelor of Science from Texas A&M University.
In 2016, he was named the Region X Superintendent of the Year and also one of five finalists for the Texas Superintendent of the Year.
Harris is an inspirational speaker, a community and civic leader and a motivational activist. He is active in the DeSoto Rotary, Boy Scouts of America and his church.
During his time with the district, the DeSoto ISD has received the TEA T-STEM designation and is the only K-12 Texas district to receive a U.S. Department of Education GEAR UP grant worth $7.8M. In addition, the district passed $9.6M in QZAB funding, won a $2.9M i3grant and passed a TRE increase of $.13 – all to focus every available resource on student instruction towards the highest achievement.
These innovations, plus additional funding sources, have led to many accomplishments including a 10% gain in the graduation rate, increases in SAT and ACT scores, and an award from the College Board for increasing opportunities for underrepresented students.
Harris' bio reads that his philosophy is simple: "expect to be the best and accept no excuses. He expects all students, staff, and the community to raise their expectations and to achieve success – in everything they do."
Harris is known as one of the most forward-thinking superintendents in the area, having established several innovative college readiness programs.
Among them are the Collegiate Magnet Program, Early College High School, International Baccalaureate Diploma Program plus 13 additional magnet programs.
The DeSoto Chamber invites all its members, local elected officials and interested citizens to attend the luncheon. Tickets are $16 per person and can be purchased online.