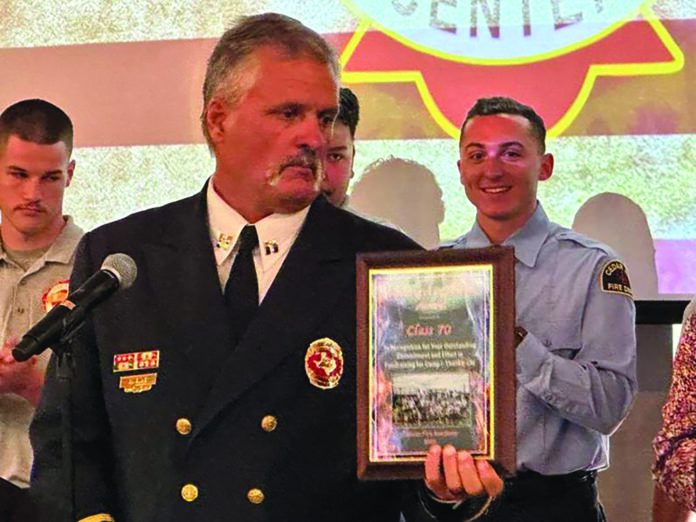 When you've got a good thing going, folks want to be a part of it.
So it is with the DeSoto Fire Department, which recently had the largest graduating class ever from its training program, 33.
What's Involved In Fire Academy Training?
The fire training includes 16 weeks of hands-on exercises and class work to prepare each student for the Texas Commission on Fire Protection Firefighter Certification exam. At the conclusion of the State of Texas exam, each student will have obtained their Fire Certification in Firefighter I, Firefighter II, Hazmat Awareness, and Hazmat Operations.
Southard said most graduating classes average around 20 to 25 students. He offered reasons why this class greatly exceeded the normal amount.
"We generally see a fluctuation in class sizes based on the economy. We tend to see a rise in the number of students when the economy is not as strong since people are looking for a career that offers stability and steady income," DeSoto Fire Chief Bryan Southard explained. "When the economy is good, we tend to see lower numbers for the opposite reason.
"Our classes that start in February tend to have older students since those who attend after graduating High school are still in school at that point. Older students, especially those who are in the midst of a career change, tend to be more driven and know that this is the career field they have chosen. Sometimes the younger students, especially those right out of high school, are still finding their way and trying to decide if a career in the fire service is right for them."
DeSoto holds two fire academies each year in February and July and three emergency medical technician schools in January, June, and November.
"In order to obtain your fire certification, you must attend and complete an EMS course, which is why we offer a basic EMT class," Southard said.
So what's the next step for these graduates?
"Since we allow civilians into our program, at the completion of graduation, testing at area fire departments is the next step," Southard said. "While some Metroplex departments will hire without any certifications, many require at minimum a firefighter and EMT certification in order to test for that department."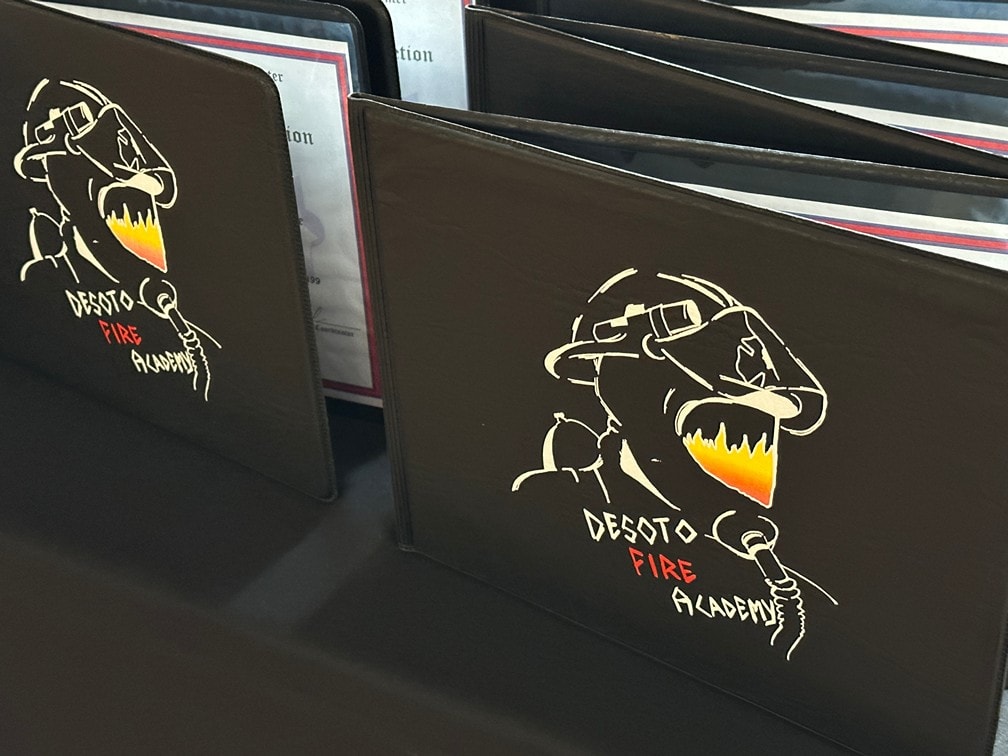 DeSoto Fire Department
DeSoto has three fire stations. Each fire department must have a designated training facility for their respective departments, and DeSoto Fire Training Center serves as the designated training facility for the DeSoto, Cedar Hill, Duncanville, and Lancaster Fire Departments.
Desoto FD is made up of 66 operational personnel spread across three Shifts. Each shift works for 24 hours and is off for 48 hours, meaning there are 22 operational personnel assigned per shift.
"In this particular fire school, we had two of our employees that we had hired without certifications, and this is their first step to obtaining their fire and EMS certifications with our department," Southard said.
Southard added that the department has seen an increase in call volumes over the years, leading to a necessary increase in minimal manning. This is the least amount of firefighters who can be assigned each day and still safely and effectively perform the duties of saving lives and protecting property.
DeSoto FD's current minimum manning is 16 firefighters across the three fire stations. However, as little as ten years ago, Southard said they ran with a minimum manning standard of 12 people.
ISO Class Rating of 1
In 2016 DeSoto Fire Rescue was awarded an ISO (Insurance Services Offices) class rating of 1, which represents an exemplary fire suppression program. ISO's purpose is to help communities evaluate their public fire protection services in order to be held to high national standards, and it is reviewed through the Public Protection Classification program.
"Less than 1% of all fire departments nationwide have an ISO rating of 1, so that would put DeSoto Fire Rescue in an elite group at the top of our nation's fire service," Southard said.
Additionally, DeSoto FD operates under an automatic aid agreement with the cities of Cedar Hill and Duncanville. Southard said this allows them to function as one large fire department, sending crews and emergency equipment from different cities to an emergency based on where they are at the time of a call. So if a DeSoto crew is closer to an emergency in Duncanville than a Duncanville crew, the DeSoto crew would be dispatched to the site.
SWRCC
Our ability to undertake this type of multi-city response is facilitated by the fact that we have a combined regional dispatch center known as the SWRCC (Southwest Regional Communication Center)," he said. "We also share a regional emergency management operations coordinator, as well as a regional fire training coordinator, so DeSoto's lifesaving reach extends far beyond our borders."
The DeSoto Fire Training Center has been in existence since 1980. It was started in the bedroom of the old Central Fire Station and then moved to a one-room classroom setting in the Central fire station before a training center with a classroom was constructed in 2005.
Retired Firefighter Joe Brown pioneered the training center, and his vision was seen to fruition with the completion of the DeSoto Fire Training Center Building. Brown successfully ran 50 fire academies before his retirement in 2013 after 32 and a half years of service as a DeSoto firefighter and the fire training center coordinator.